Why Charrisse Jackson Jordan Left the 'Real Housewives of Potomac'
'Real Housewives of Potomac' star Charrisse Jackson Jordan was a key figure on the show during its first two seasons. She eventually left to deal with the demise of her 20-year marriage
Charrisse Jackson Jordan was a central castmate during her time on Bravo's Real Housewives of Potomac. She was known most for her work in philanthropy, becoming prominent in her area for throwing charitable galas. Jordan also was popular for being the wife of an NBA player.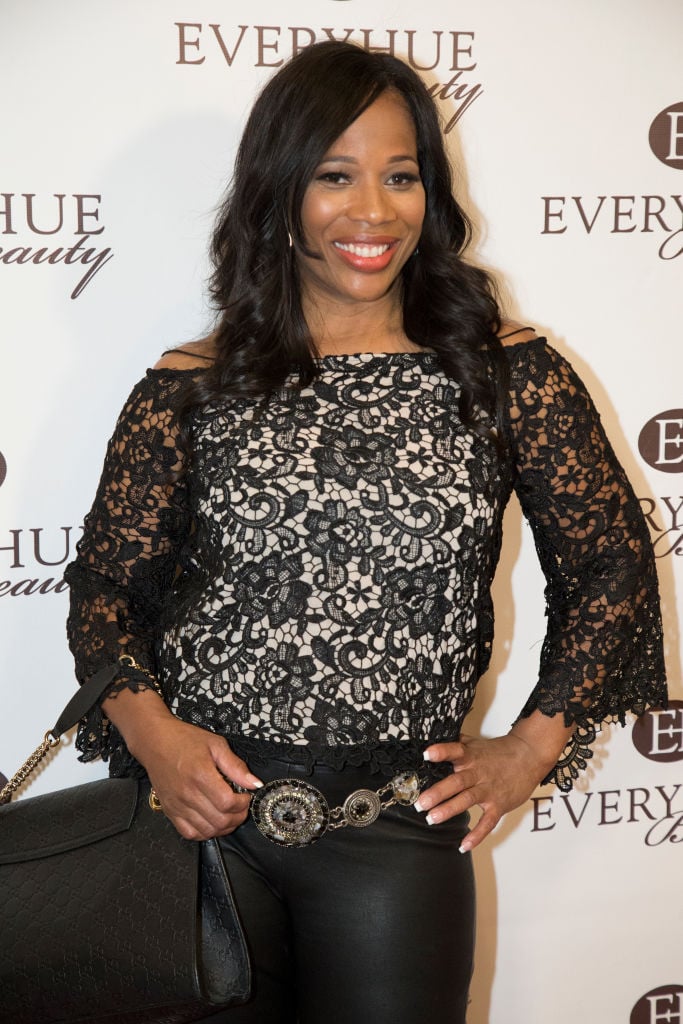 Viewers loved Jordan but were sad when she became absent from the show. She initially appeared in certain scenes after the first few seasons but eventually left altogether to deal with very emotional personal issues. 
Charrisse Jackson Jordan on 'RHOP?'
Jordan joined RHOP in the show's debut season. At the time, she was married to former NBA star turned college basketball coach, Eddie Jordan. She moved to Potomac, Maryland when Eddie was playing basketball with the Washington Wizards. Charrisse became Vice President of the NBA Wive's Association and worked hard in her town on a variety of charitable events and causes.
During the first season of the show, Jordan struggled with the stagnant state of her marriage. Eddie was retired and took a coaching gig for Rutger's University, where he split his time between New Jersey and Maryland. He eventually lost the coaching job but chose to remain in New Jersey full-time, leaving Charisse to raise their two children alone.
Eddie did not appear on the show and during the season 1 reunion, Jordan revealed that he was upset with her for participating on the show and was not speaking to her as a result. Season 2 followed Charisse coming to terms with her marriage ending as Eddie requested a divorce. She leaned on her friends and the other Potomac housewives to get her through the difficult time.
Charrisse Jackson Jordan leaves 'RHOP' to focus on her personal life
Jordan spent less time filming and focused on working to finalize her divorce. She opted to leave the show completely after season 3. The end of her 20-year-marriage took its toll and she did not want her divorce to play out on camera.
Her close friend and co-star, Gizelle Bryant, spoke about her departure during an interview on The Breakfast Club. "She's really going through a divorce now so she kinda felt like — or everyone felt like she needed to take a back seat and kinda concentrate on that."
She worked with life coach, Iyalna Vanzant, on an episode of OWN's Fix My Life in the aftermath of the divorce filing to redefine herself as a single woman and move forward without anger. In the episode, she admitted she remained in an unhappy marriage for so long for material possessions. She declared herself officially single in April of this year on her Instagram page and has spoken openly about being in a happier place since her relationship ended. 
Is Charrisse Jackson Jordan returning to 'RHOP?'
Jordan hasn't been a full-time cast member since ending season 2. She took a smaller role and was demoted to "friend of the show," beginning in season 3 where she appeared throughout the season but was not an official cast member. In season 4, she did not make any appearances.
Now that her divorce is final, there may be an opportunity for her to return. The franchise was already renewed for season 5 and she still remains friendly with her former castmates. She often posts photos with RHOP cast members to her Instagram accounts proving that she is still very much involved in the RHOP social circle.
If she returns, viewers would see a single Jordan focusing on herself as both of her children are off to college. Her daughter began her freshman year while her son is a star athlete on his college basketball team. Hopefully, Jordan is back full-time in the upcoming season showing fans all of her fabulous-ness.