Why Chris Brown Isn't Allowed to See His Infant Son Aeko
Chris Brown is one of the most successful R&B stars ever, with a string of hit singles and a career spanning more than a dozen years. But his personal life hasn't been so stellar. He's often been at the center of many controversies — from relationship drama to rumors about his alleged controlling behavior.
One of Brown's last known romances was with Instagram model Ammika Harris, with whom he had a child in November 2019. But the pair is no longer together.
Harris is now living overseas with their son, Aeko, while Brown remains in the United States. The singer reportedly hasn't been with his son in months and could be estranged from him for a lot longer due to recent circumstances.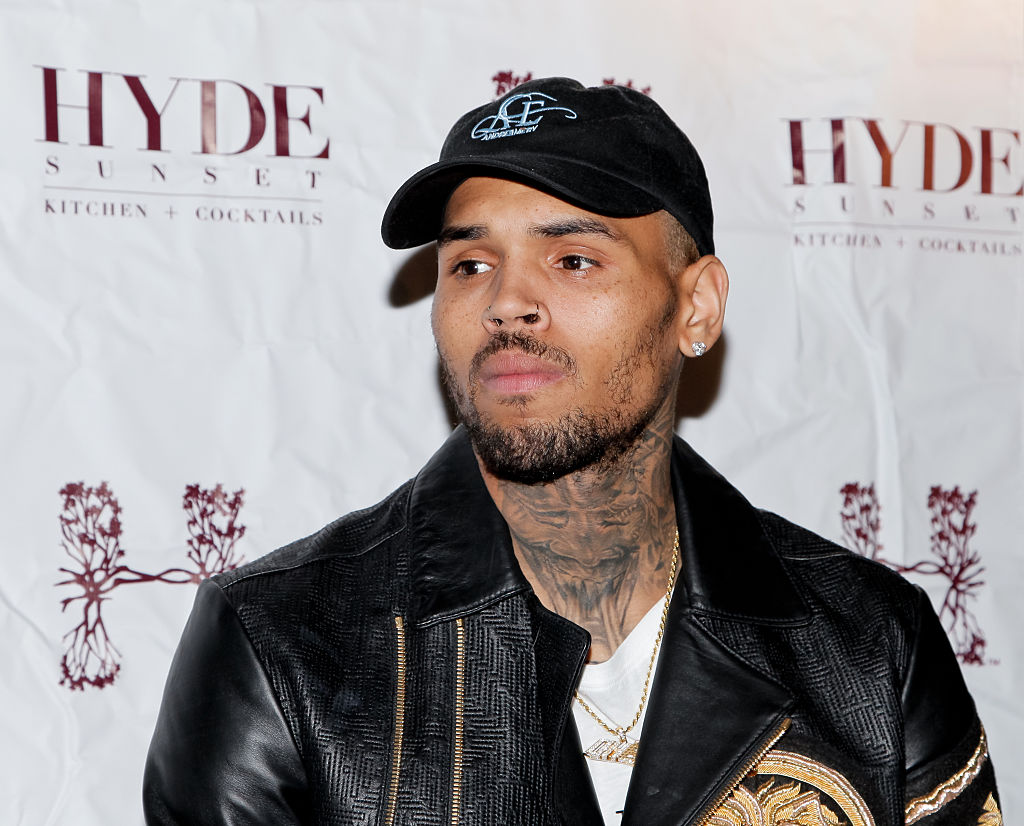 Who is Ammika Harris and how did she meet Chris Brown?
Harris is a model and social media influencer. According to her Instagram page, which has more than 800,000 followers, she has worked with companies such as H&M, Fashion Nova, and PrettyLittleThing.
It's unclear how she and Brown met, but they were first linked in 2015 and dated off-and-on in the years that followed.
In June 2019, PageSix reported that the two were expecting. But neither of them addressed the report at the time. It wasn't until weeks after Aeko was born on Nov. 20, 2019 that Brown confirmed the news. He did so in a sweet Instagram post showing Aeko (pronounced "echo") taking a nap on someone's chest.
Ammika Harris and Aeko went overseas less than two months after Aeko's arrival
In January, Harris took Aeko with her to Germany. She suggested on social media at the time that they were simply taking a quick trip to see his grandmother. But a source told HollywoodLife on Feb. 15 that their visit could last a lot longer.
"It's unsure when she'll come back to the states," the insider said. But the source noted that she had been keeping Brown in the loop and that he had been "very involved" despite the distance.
"She is constantly in communication with Chris," the insider continued. "Ammika is always talking with Chris over FaceTime with Aeko, texting, sending pictures and videos, etc so Chris is still very much involved in his son's life and knows what's going on with him and Ammika at all times."
Some fans figured it wouldn't be long before Harris returned to the United States, but that's far from the case.
Travel restrictions are now getting in the way of a possible reunion
Before Brown had a chance to reunite with his son, travel restrictions were imposed due to the coronavirus pandemic.
President Donald Trump announced on March 11 that he was banning all travel from Europe in an attempt to stem the spread of the disease, which has affected more than 300,000 people globally, per CNN. The European Union also imposed "a 30-day entry ban on nonessential travel for non-EU citizens" on March 17, according to NPR.
With that, there's reportedly no way for Brown to see Aeko at this time.
"This is not easy on Chris because right now he doesn't know exactly when he's going to be able to see his son again," a source told HollywoodLife in a report published on March 22. "First there was the US travel ban and now the EU has fully closed their borders so he can't go there and visit for at least a month. It's rough."
"Chris is doing his best to stay strong," the source went on, noting that the "Heat" artist tries to talk to Aeko as much as he can. "He Facetimes with Ammika and he gets to see Aeko that way. And she sends him videos and pictures all day." But the source also said, "it's not the same as getting to hold [Aeko]" for the singer, who "misses his son."
It's truly a bummer. But at least he's still able to talk to Aeko. Also, Brown has his daughter, Royalty, whom he shares with ex-fling Nia Guzman, to keep him company while he waits for this whole thing to blow over.
Read more: Chris Brown Reportedly Had an Awkward Reaction to Rihanna's Split From Hassan Jameel