Why Chrissy Teigen Puts This Unconventional Ingredient in Guacamole
Cookbook author and former supermodel Chrissy Teigen just announced she's expecting her third child with husband John Legend. With two kids – Luna, 4, and Miles, 2 – already in tow, the Lip Sync Battle star is busy prepping for her upcoming addition.
Always cutting edge yet user-friendly, Teigen's culinary creations often include something outside the traditional box. Her guacamole recipe is no different, where she adds something a bit unusual to the tasty dip.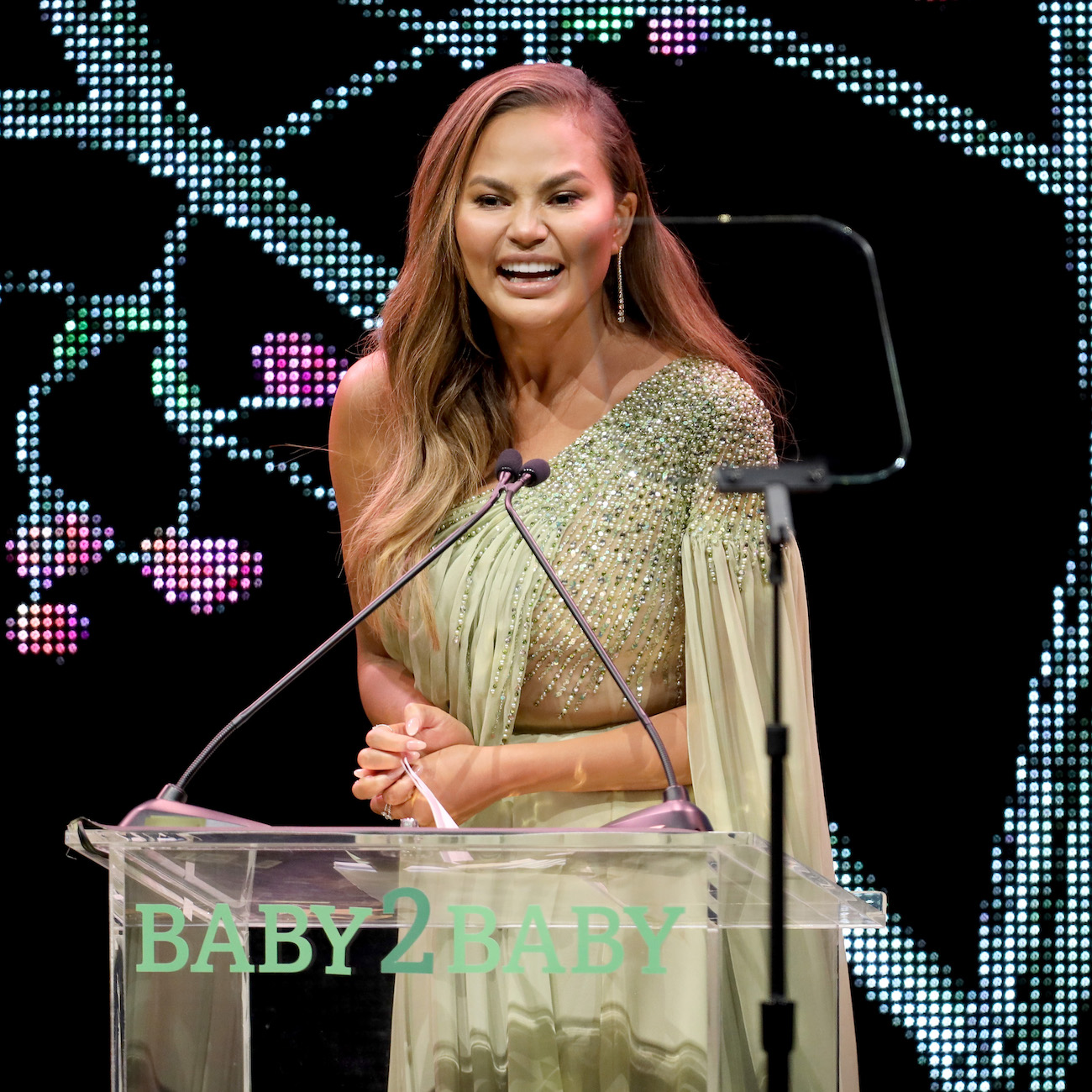 EGOT winner has a way with fried chicken
The cookbook author recently put the spotlight on Legend's culinary skills with his classic fried chicken, adding a change to the recipe.
"The 'Wild' video isn't the only one John dropped. He also finally showed everyone how to make his chicken tenders, one of our family's favorite meals," Teigen revealed to subscribers of her "Cravings" website. "Yes, we still love his classic fried chicken, but these may be even better because tenders are faster to cook."
The former model offered some innovative twists that can make the traditional meal even tastier.
"The secret to extra crispy tenders is adding a little bit of buttermilk to the flour and spices," Teigen said. "It gives the breading more texture for more craggily bits, aka super crunch. Marinating the chicken in buttermilk is also one of John's key tips … We add in a little cayenne pepper to help get the kids accustomed to spice without it being spicy."
Chrissy Teigen, baker
While the cookbook author is a master at savory dishes, Teigen is also a seasoned baker (pardon the pun). Some of her unique confections include her homemade chocolate chip cookies with Chex Mix. Though the ingredient may seem odd to some, the culinary queen finds the salty snack the perfect contrast to the cookie's sweetness.
Think that's all Teigen can do with chocolate chip cookies? Think again. She recently posted some of her recipes "from the vault" combining another tried and true favorite with the dessert classic.
"This week we're bringing back Oreo-Stuffed Chocolate Chip Cookies that are so unbelievably chocolatey and gooey and creamy and buttery,"  Teigen wrote, "in other words, a guaranteed foolproof dessert that everyone will love."
With the full recipe on her website, Teigen recommends buying pre-made chocolate chip cookie dough to streamline the process.
Cheese? In guacamole?
In a 2016 interview with Delish, the social media maven recalled some adverse responses to a secret ingredient she uses in her guacamole.
"Oh honey, I put cheese in guacamole, and people were so mad at me," she shared, explaining why she started adding the unlikely dairy product. "I had an ex-boyfriend of mine whose father would shred up cheddar cheese and fold it into guacamole. … I was like, 'oh my god, I cannot have guacamole any other way now.'"
While Teigen sees the creative additive as indulgent, she received major backlash from her fans.
"I posted about it on my blog a few years ago, and people were like, 'this is a travesty,'" Teigen said. "'My grandmother is rolling in her grave thinking about your guacamole!'"
Despite being taken to task, chances are Teigen stuck to her cheesy concoction!