Why Cynthia Bailey Is Not Concerned if She Doesn't Get Invited Back to 'RHOA'
Cynthia Bailey is opening up about the rumor that she's not being asked back as part of the RHOA cast. Bailey has been a full-time peach holder on the show since Season 3. While she says she prefers to be the decision-maker on whether or not she returns, she's not bothered about the outcome because she knows how to maintain success.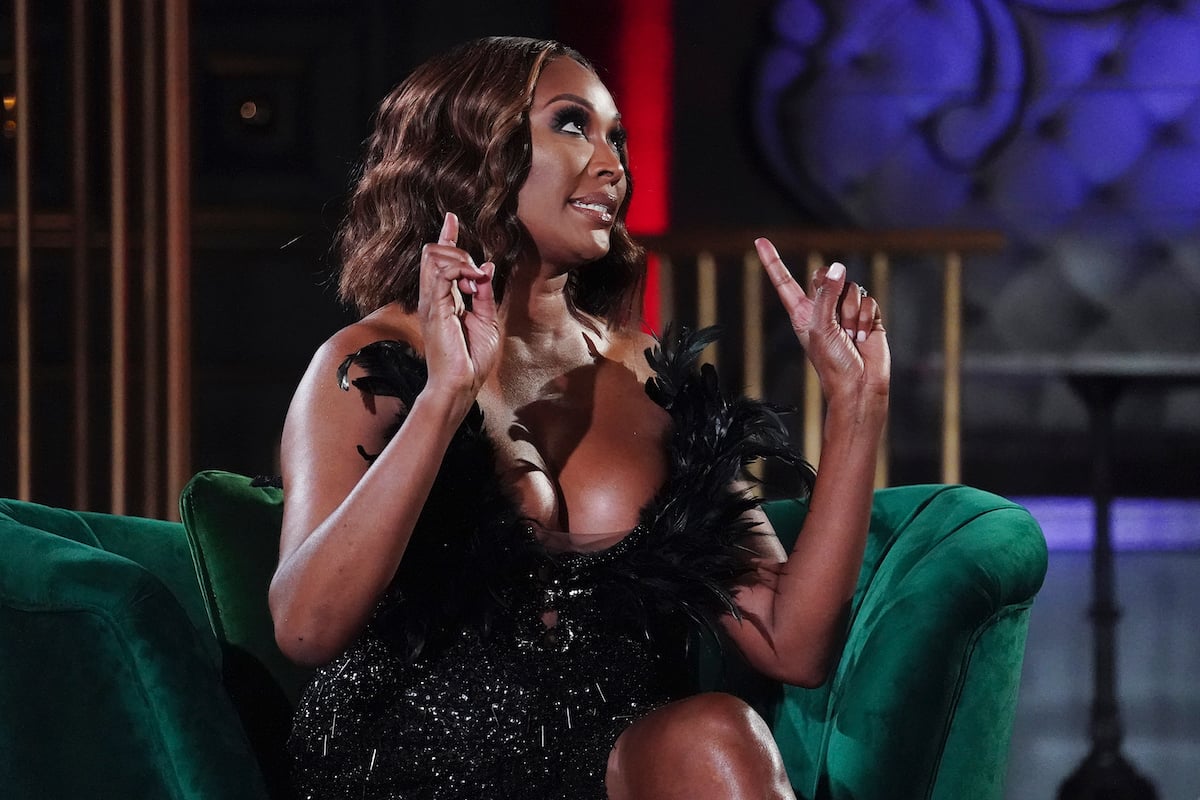 Cynthia Bailey shares how she feels about possibly being fired from 'RHOA'
Rumors are swirling that Bailey may either be fired from the show or demoted to a friend status. After a reported lackluster season 13 in terms of ratings and storyline, producers are said to be scrambling to make the upcoming season more spicy. There are rumors that some old housewives may return.
For years, Bailey has been up against criticism that she's boring and plays it too safe in terms of being a neutral party amongst the cast. Sources close to the show claim her time is nearing its end. Bailey recently revealed that she would prefer to not be fired.
RELATED: 'RHOA' Alum Nene Leakes Says Cynthia Bailey Shouldn't Return to the Show and Gives Update on Their Friendship
"I would 100 percent would always want the option [to come back]," she told Sheen Magazine in a recent interview. "With the Housewives, every year you're either invited back or you may not wanna come back. Whatever it is, whatever your situation is. But you know you always wanna have the option. I always want to have the option."
Bailey says the show is currently on hiatus. "I have some time to think about which direction I want to go," she says. "They have time to figure out what they want to do with the show. That's bigger than me. Just tell me if I have the option to come back or not. If I do, let me think about it and figure it out like I do every year. It's been 11 years now. So I've had a h*ll of a run."
The former supermodel says she'll continue working with or without the show
Prior to RHOA, Bailey was living and working as a full-time model. She moved to Atlanta to be with her ex-husband Peter Thomas. Since being on the show, viewers have watched her transition from model to businesswoman, started a modeling school, accessories line, and now a wine cellar.
With her supermodel status and expanded business profile, Bailey says she has no worries about being able to remain successful, even if it means she's no longer part of RHOA.
RELATED: Cynthia Bailey On Joining 'RHOBH' – 'If It Were The Right Time and Situation'
"I had a very successful career before Housewives and you best believe and as much as I've done on the show, I will be fine after so -God is good," she said. "And I'm looking forward to doing…I enjoy doing television but it doesn't always have to be in this capacity. So I'm looking forward to doing other things with Bravo."
Regardless of whether or not she returns, she's thankful for the major platform RHOA has given her.
"I am beyond grateful to Bravo and NBC to be on this television because I am known as Cynthia Bailey, mostly known from the fashion industry," she said. "I was not a household name. These folks have made me famous."
Bailey can be seen on Season 2 of the BET sports drama series Games People Play.