Why D.L. Hughley Says Bill Cosby Should Be Released From Prison
In recent years, D.L. Hughley has become sought after more for his political views and pop culture commentary than for his comedy. Hughley has used his platform to speak out against anything he deems immoral, one subject of which has been the public downfall of Bill Cosby. The two comedians have a long and tense history and Hughley believes that Cosby is guilty of the crimes he's been convicted of. But in light of other high profile celebrities being granted early release from prison, Hughley believes Cosby deserves the same relief.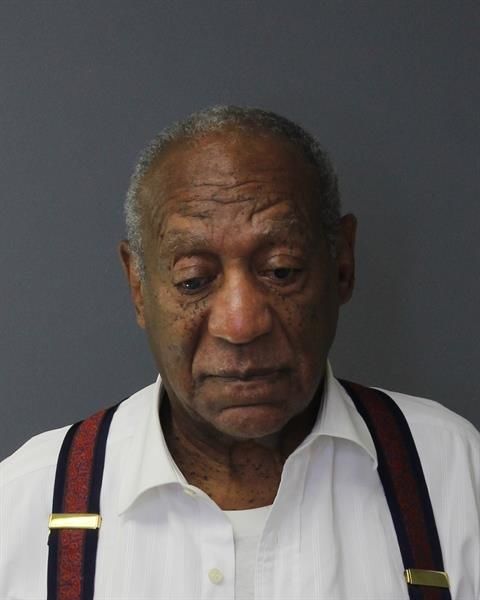 D.L. Hughley and Bill Cosby had a public feud
Hughley has been in the radio game for some time, long before his current morning show took off. His commentary on politics, social injustice, and racism has been well-received by his audience and respected critics. At one point, he was even a regular on CNN.
As a comedian, he also has frontline access to pop culture and gives his opinion on trending news. When Cosby's alleged history of sexual misconduct resurfaced, Hughley was very vocal about being aware of Cosby's behavior. In fact, he once got into a tiff with Cosby on his previous radio show.
Cosby called into Hughley's show that aired on Kiss FM in 2009 to promote a show of his. Hughley and Cosby had tense run-ins in the past and with that in mind, Hughley decided he'd allow his co-hosts to take over the interview while he sat silently. But things changed when Hughley says he grew tired of being rude to his co-hosts and decided to intervene.
Related: 'Good Times' Star John Amos Reveals He Was Not Shocked By Bill Cosby's Conviction
Cosby confronted Hughley for his use of profanity, specifically with Hughley's use of the N-word, and told Hughley he was not a fan of his comedy style. Hughley shot back with claims that the disgraced comedian was hypocritical, particularly in regards to the rumors about Cosby taking advantage of women.
"I was like, 'With all due respect Mr. Cosby, I say n***a but no co-ed has ever woke up drugged with her drawls on backward,'" he says he told Cosby during his 2017 interview with Vlad TV. The two men engaged in a back and forth argument before Cosby became infuriated after Hughley insisted that despite his perceived vulgar comedy style, Hughley has never been called a rapist.
The segment with Cosby was pre-recorded and never aired. Hughley revealed that Cosby contacted the executives at the radio station who removed all copies of the tape from Hughley and his team before Hughley's team were told they'd never work in radio again if the tape was ever leaked.
D.L. Hughley says Bill Cosby should be released due to Tekashi 6ix9ine's release
Despite Hughley's belief that Cosby was guilty of the crimes he was accused of, Hughley admits he never thought Cosby would be convicted and sent to prison. The main reason he felt Cosby would continue to have his freedom is that Hughley says he never thought a jury would be able to separate Cosby's on-screen persona from his alleged sexual predator behavior in real-life. He also thought many of the victims waited too long to come forward.
Still, the idea that Cosby remains in prison while others, who have been accused of similar or equally punishable crimes have been released amid the COVID-19 pandemic is baffling to Hughley. He uses the example of rapper and admitted informant, Tekashi 6ix9ine.
"If you're going to let people go because they are worried about COVID, I don't think Bill Cosby's sentence should be a death sentence if that was the predicate for letting all of these other people go," Hughley told Vlad TV in a recent interview. "I think they if we're letting people go who've done these heinous things, and Tekashi being one of them, then I think by that standard, he [Cosby] deserves the same grace they do."
Cosby's team has been appealing the judge's ruling in his case and vying for an early release. His declining health and old age have been cited as reasons why he makes a good case for early release.