Why Damon Dash Is Suing We TV
Damon Dash appears on the We TV reality television series 'Growing Up Hip Hop' with his son, Boogie Dash. He's now suing the network over a breached agreement.
Damon Dash has been on the receiving side of legal issues with his contentious divorce from his ex-wife, Rachel Roy, and the custody and child support battle that came with it. It was also reported that director, Lee Daniels, would be funding his backed child support from a settlement he won from the Empire creator.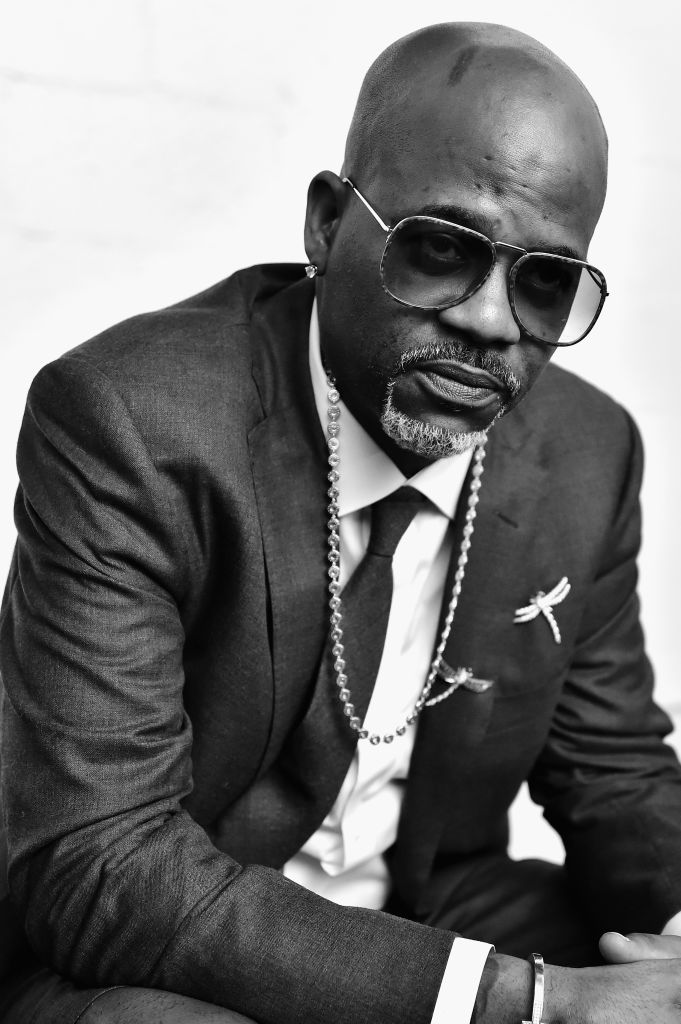 After years of battling it out in court with others, he's now using the legal system in his favor. Reports surfaced that Dash is suing We TV after a dispute from appearing on a reality television show on the network. 
Damon Dash appears on the We TV reality series 'Growing Up Hip Hop'
The We TV reality series, Growing Up Hip Hop, debuted in January 2016. The show chronicles the lives of the children of hip hop legends. The cast of the inaugural season featured: Romeo Miller – son of Master P; Angela Simmons – daughter of Rev. Run; Kristina DeBarge – daughter of El DeBarge; Egypt Criss – daughter of Pepa (Salt-N-Pepa) and Treach (Naughty By Nature); and Damon "Boogie" Dash Jr. – son of Damon Dash.
Damon has appeared alongside Boogie since the start of the show. Like his father, Boogie is an entrepreneur and aspiring mogul. He is the co-founder of Chipz Cookies, has his own record label, and owns an art gallery in New York City. The father and son duo are extremely close but Boogie's personal issues in seasons 2 and 3 began to test their bond.
Boogie struggles with alcohol abuse throughout the series and Dash attempts to help him fight his addiction through tough love. In season 3, Dash confronts Boogie about his addiction and viewers discover that he is also using lean, which is soda mixed with medicated cough syrup. Dash rallies to have Boogie's role on the show eliminated so that he no longer has income to support his addiction.
"The real consequence is he can't do the show no more," Dash is seen telling a drug and alcohol specialist in one episode. "For right now, all he listens to is bread. He can't buy drugs without no money and this is how he makes his money." 
Dash is also filmed arguing with other castmates, including Pepa, regarding him feeling that they enable Boogie's addiction by drinking with him.
Boogie eventually agreed to go to rehab but his addiction continued to be an ongoing battle.
Damon Dash sues We TV after claiming breach of agreement on 'Growing Up Hip Hop'
Apparently, it wasn't just co-stars who gave into Boogie's addiction. According to court documents revealed by TMZ, Dash is suing the network, claiming that they reneged on a promise not to allow Boogie to drink alcohol on the show. 
Dash claims We TV required Boogie to consume alcohol to increase ratings for the reality show as part of a forced storyline. Dash says that he requested that the network refuse Boogie access to alcohol moving forward and executives verbally agreed to do so. The suit alleges that the network didn't uphold their promise and as a result, the Dash family suffered emotional distress. 
In addition, Dash also claims that We TV owes him money from appearing on the show but says the money is not being released to him. He admits there's a court order directing the network to divert all money to his creditors, but he claims We TV should not be withholding the funds because the money's owed to a third-party company that Dash owns. 
We TV has yet to comment on Dash's lawsuit.