Why Damon Wayans Was Fired From 'SNL' After 12 Episodes
Saturday Night Live has served as a launching pad for plenty of comedians over its nearly 50-year run, but it has also been the site of some feuds and dramas. As a live program, there's not a lot of wiggle room for controversies that play out on the stage, and plenty of celebrities and musicians have found themselves banned from the SNL set for questionable behavior or political protests. 
For then up-and-coming comedian Damon Wayans, a script deviation left him fired from his role as a series regular on the sketch show after just 12 episodes in the position. 
Damon Wayans is part of a large entertainment family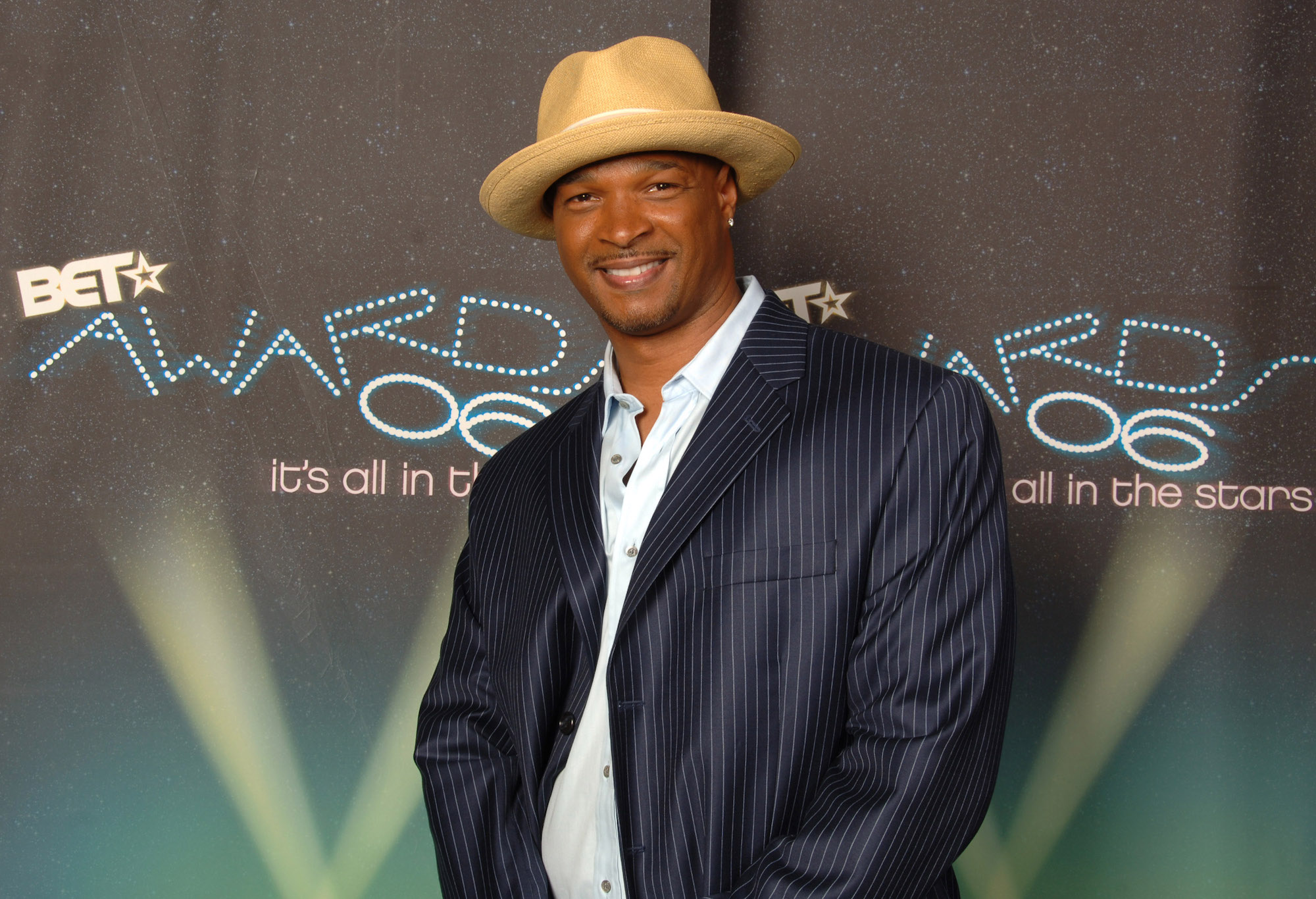 Damon Wayans is one member of a large family known for their sprawling influence in the entertainment world — especially comedy. As Distractify reports, there are a total of 10 Wayans siblings. The brothers are Marlon Wayans, Dwayne Howell Wayans, Keenen Ivory Wayans, Damon Kyle Wayans Sr., Devonne Chaunté Wayans, and Shawn Wayans. The sisters are Kim Natalia Wayans, Elvira Alethia Wayans, Nadia Yvette Wayans, and Deidra Lenora Wayans.
Of these siblings, Keenen Wayans, Damon Wayans, Kim Wayans, and Shawn Wayans have had the most visibly successful careers in entertainment with a variety of singing, stand-up, acting, writing, and producing between them. As IMDb explains, Damon Wayans is the third of the siblings and was born in 1960.
He dropped out of high school as a freshman and worked a series of odd jobs before following in big brother Keenen's footsteps to seek fame in Hollywood. Beginning in 1982, he was working the LA stand-up circuit, and landing a spot on SNL in 1985 had the potential to be a huge step forward for the fledgling comedian. 
Damon Wayans was fired from 'SNL' after only 12 episodes
While SNL promised the young Damon Wayans a huge boost to his career, it was also stifling his creativity. As he told The Weekender, he knew he was going to be fired because he intentionally chose to go against the script. He had been told to play a character — a police officer — in a straightforward way. Instead, he took to the stage and played the officer as a flamboyantly gay character.
He explained the situation: "It wasn't funny because I was angry. They didn't let me do what I wanted to do on 'SNL', which I came to learn was Lorne Michaels' way of protecting me from looking like I was trying to be the next Eddie Murphy. It was right after Eddie Murphy left the show and they weren't letting me do things that he would do. So, I went against the script."
That said, he expressed no regret over how things shook out and also admitted that Lorne Michaels did the right thing in firing him. He said: "No regrets. I went on to do what I wanted to do. A lot of the things I wanted to do, I went on to do on 'In Living Color'. I was 25. I was young and full of myself on 'SNL'. I didn't know any better to be patient and wait for my time."
Damon Wayans found his own space in comedy
In Living Color — a sketch comedy series created and run by Damon Wayans and his family members — proved to be a place where Wayans could stretch his wings, and it gave him a great start to a career in comedy. By the late 1980s and early 1990s, he was in some heavy-hitting mainstream comedy films alongside stars like Tom Hanks, Jeff Goldblum, and Jim Carrey. 
Along the way, he also took part in more serious films like Colors, The Last Boy Scout, and Bamboozled. Recent years have been quieter for Wayans, but he did have a recurring role in the Lethal Weapon TV series and has a part in the upcoming Cinnamon, a film that has him acting alongside Pam Grier.