Why David Beckham Thinks Victoria Is Similar to Ross from 'Friends'
It's always fun to get to see celebrity couples goofing off and poking a little fun at one another. It helps fans see the human side of them, and it is definitely adorable when our favorite married pairs let us see a glimpse of this personal part of their relationship.
David Beckham and Victoria Beckham are one of those celebrity duos held up as "couple goals." That's what makes it particularly fun to see them share some lighthearted moments. 
When Victoria Beckham posted a recent social media pic that had her uncharacteristically beaming a broad smile, her husband couldn't resist the chance to take a quick and playful swipe at his wife. In the process, he compared her to Ross from the popular show Friends. 
Victoria and David Beckham defied the odds with their marriage
RELATED: David Beckham Once Gifted Victoria a $1.8 Million Platinum-Covered Sex Toy Encrusted With a 10-Carat Diamond
Critics did not think that Victoria Beckham and David Beckham would last as a couple. They started dating in 1997 when each was at the height of their respective careers. David Beckham was a rising soccer star, and Victoria Beckham was one-fifth of one of the most famous girl bands in the world, The Spice Girls.
They were engaged by the very next year, and they welcomed their first child — Brooklyn — just a few months before their wedding. This fast-paced move from dating to parents to spouses when they were both so young and awash in fame didn't seem like a recipe for relationship success. 
The Beckhams proved all of those critics wrong. They went on to support one another through massive career changes. David Beckham retired from athletics to focus on investments and endorsements. Meanwhile, Victoria Beckham moved from music to fashion. Along the way, the pair had three more children and have now spent more than two decades together.
The marriage is filled with lavish gifts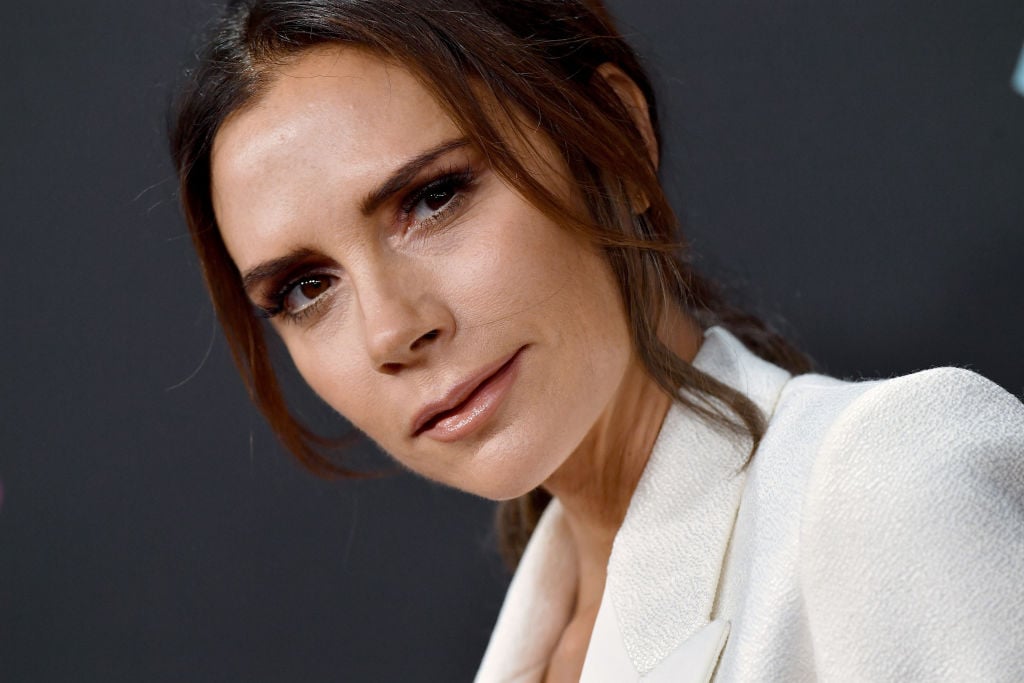 One of the signature things the public notices about the Beckhams' marriage is that it is often filled with lavish gifts. David Beckham has famously showered his wife in such luxuries as an $8 million necklace and even a diamond-studded sex toy worth an astonishing $1.8 million. These extravagant gifts may make the couple seem untouchable and unlike everyday people.
However, there are some moments when the public persona is brushed aside to show glimpses of the pair just living their lives. When they share moments of their parenting, for instance, they come across as much more down-to-earth and relatable.
Perhaps this was what Victoria Beckham was going for when she recently snapped a photo of herself and her son donning matching white robes. Her son posted the picture to his Instagram account with the snappy comment "Apparently my mum does smile." 
David Beckham poked fun at his wife's smile
The caption about Victoria's smile draws attention to the fact that the star is known for her steely expression in photographs. Her "poker face" is so famous that she even addressed it in an interview for Glamour in 2019. 
She intentionally chose not to smile because she was protecting herself from the harsh public eye. As she's aged and grown more confident about herself, however, she's taken a different approach: "I want to be honest. In the past, I've probably hidden behind my armour – the not smiling publicly, for instance. There's less of that now." 
Meanwhile, husband David Beckham took the opportunity to comment on the photograph with this: "How white are mums @victoriabeckham teeth ? 🦷 it's Ross from friends 😂."
Ross, a character on the hit sitcom Friends, once underwent a whitening procedure that left him with a too-white smile. Victoria's pearly whites are definitely sparkling in the photograph, but they're not quite as over-the-top as Ross' were.