Why Demi Lovato's Friends Are Reportedly "Hesitant" About Her Marrying Max Ehrich
Though Demi Lovato and her fiancé Max Ehrich have only been together for a few months, many can see just how head over heels in love they are with each other.
Since going public with their romance, the couple hasn't shied away from opportunities to gush over one another on social media and during interviews. While it seems like they are a match made in heaven, some have recently become suspicious of Ehrich and are now questioning whether he actually is "the one" for Lovato.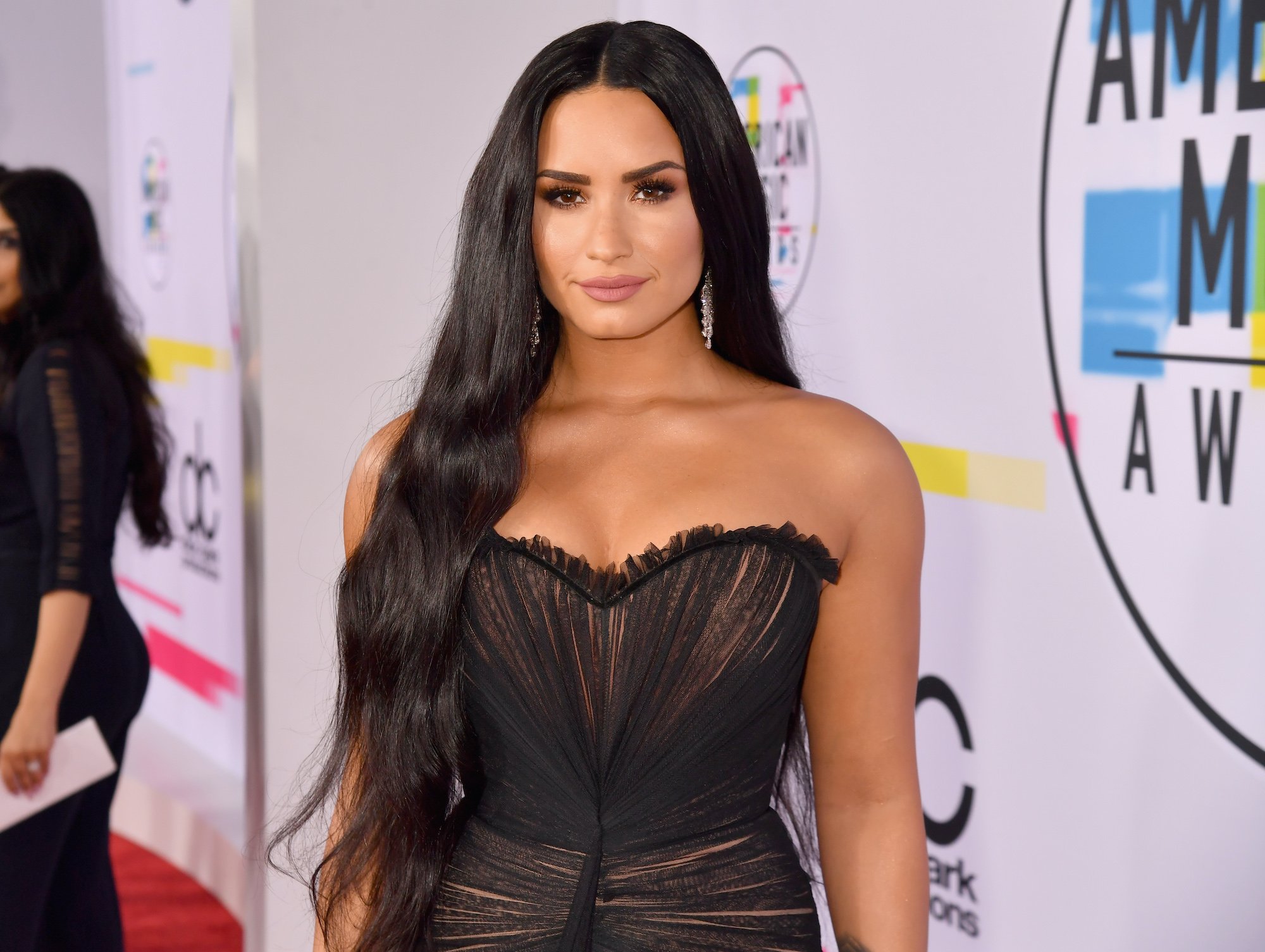 Demi Lovato and Max Ehrich announced their engagement on Instagram
Lovato and Ehrich's love story began in March 2020 when fans noticed them exchanging flirty messages on Instagram. By April, the pair were quarantining together due to the coronavirus pandemic, and sources revealed that they were "getting really serious."
The following month, Lovato and Ehrich went public with their relationship in Justin Bieber and Ariana Grande's "Stuck With U" music video. From there, the pair continued flaunting their relationship on social media by taking lovey-dovey photos and videos together.
Then, on July 22, the actor proposed to the Disney Channel alum. Lovato shared the news on her Instagram by posting a series of photos of her and Ehrich just moments after the proposal took place on a beach.
"I knew I loved you the moment I met you," the singer gushed. "It was something I can't describe to anyone who hasn't experienced it firsthand but luckily you did too.… I've never felt so unconditionally loved by someone in my life (other than my parents) flaws and all." 
She continued, "You never pressure me to be anything other than myself. And you make me want to be the best version of myself. I'm honored to accept your hand in marriage. I love you more than a caption could express but I'm ecstatic to start a family and life with you. I love you forever my baby. My partner. Here's to our future!!!!"
Those old Selena Gomez tweets have Demi Lovato's loved one questioning Max Ehrich's intentions
Though they've only been dating for six months, it's pretty clear that Lovato and Ehrich's are ultra-serious about each other.
However, some people are now starting to question The Young & The Restless actor's intentions after past comments he made about wanting to marry Lovato's ex-BFF Selena Gomez recently surfaced.
Elle notes that fans recently came across some of Ehrich's old social media posts in which he expressed his interest in Selena Gomez and several other celebrities like Ariana Grande and Gigi Hadid.
According to the outlet, Ehrich previously tweeted about his longstanding crush on Gomez and had even expressed that he wanted to marry her.
The actor also opened up about how taken he was with Gomez on Instagram Live, noting that he'd had a "major crush on her since 2010."
"I think she's an extremely, extremely, extremely talented girl, and I've actually had a major crush on her since 2010," he said in a video. "She's just like, she's an angel, and I love her, but on top of that, I respect her musically and I want to make music with her. Okay? I want to make a song with her and put out a song."
After her fiancé's old posts surfaced online, Lovato made a statement on Instagram claiming the posts were fake.
Though she was "hurt" by the drama, E! News reports that Lovato "is head over heels for Max" and "wants to think his intentions are genuine."
However, the singer's friends are little less convinced and have started to question whether he's the right person for her.
"People close to Demi have expressed that they are worried and are hesitant about Max," an insider told the outlet.
Demi Lovato is "truly in love" with the actor despite her friends' concerns
Although the singer's friends and fans are now questioning Ehrich's intentions, Lovato doesn't seem to have any concerns about her relationship.
In fact, E! News reports that she is "truly in love" with the former soap opera star. She's even relocated from Los Angeles to Atlanta to be with him while he films his new project Southern Gospel.
"Demi insisted on being with Max in Atlanta the entire time he will be filming," the source shared. "They are inseparable and she doesn't like to be without him."
Lovato is also considering eloping with Ehrich during the coronavirus pandemic so that they don't have to wait any longer to be husband and wife.
"I have started looking at dresses," Lovato shared during a recent interview with PopCrush Nights. "But the thing is with the pandemic, it's like on one hand, I would love to elope because my life is so public and I want to keep it sacred between me and him."
She added, "On the other hand, I want my friends and family to be there for a celebration, but I can't do that until the pandemic's over because it's not safe so it's like, what do we—do we do that [elope] in the meantime and then do that [a big wedding ceremony] later? It's all this planning."