Why Denzel Washington Didn't Kiss Julia Roberts in 'The Pelican Brief'
Here's why there's no kiss in 'The Pelican Brief.'
Decades ago, Denzel Washington and Julia Roberts came together to create what has been considered one of the most popular political dramas ever.
Both of them had been killing it their individual careers at the time, so when it was revealed that they would work together on The Pelican Brief, people were excited. But despite their roles and the chemistry they appeared to have on camera, they never kissed in the movie. Here's more on the film and the reason their characters never smooched.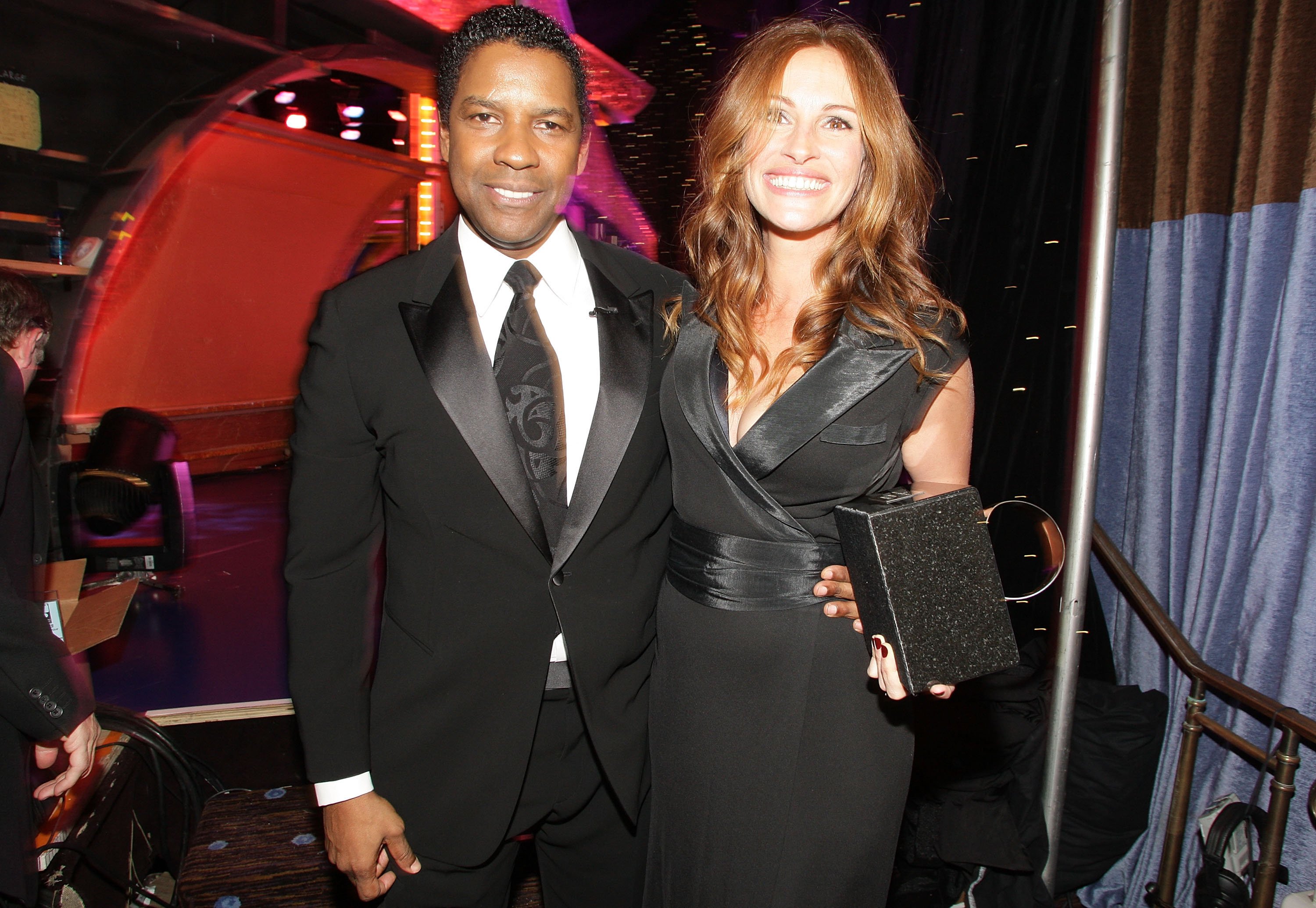 What is 'The Pelican Brief?'
Based on John Grisham's 1992 novel of the same name, The Pelican Brief is a 1993 thriller that features Roberts as law student Darby Shaw and Washington as investigative journalist Gray Grantham (via IMDb).
While looking into the assassinations of two Supreme Court justices, Shaw discovers a conspiracy that makes her a threat to the killers and causes her to seek out Grantham. Together, they work to find more evidence and get the truth out.
Washington was cast in the movie at Roberts's request. "I had suggested him from the beginning, and he did amazing things with a character that didn't look like much on paper," she said (via Newsweek). "What more could you want?"
The movie went on to earn average reviews and nearly $200 million at the box office. But one thing that bothered viewers was how their characters went the entire film without kissing, especially because they became lovers in the novel.
Why Denzel Washington and Julia Roberts didn't kiss in 'The Pelican Brief'
Some people initially believed that Roberts had decided not to have any love scenes. But she refuted that to Newsweek. "I have taken so much sh*t over the years about not kissing Denzel in that film. Don't I have a pulse? Of course I wanted to kiss Denzel. It was his idea to take the damn scenes out," she said.
Apparently, Washington was worried about the way an interracial kiss would be received by moviegoers. He had previously received criticism from Black women during a test screening of 1989's The Mighty Quinn — which included a love scene between him and Mimi Rogers — and decided not to play into Hollywood's beauty ideals, per Newsweek.
"Black women are not often seen as objects of desire on film. They have always been my core audience," Washington explained to the outlet.
Ultimately, Roberts seemed fine with his decision and even got her kiss at the 2002 Academy Awards when he won an award for his performance 2001's Training Day.
To this day, she still considers Washington a friend and "one of the most talented people [she's] ever worked with," as she told ABC News in 2015.