Why Did Al Pacino Boycott the Oscars After His 'Godfather' Nomination?
The more you read about the making of The Godfather, the more the classic mob film sounds like a nightmare to make. Paramount, the studio behind 1972's Best Picture, fought director Francis Ford Coppola on nearly every point, from the casting of Marlon Brando to each dollar in the budget.
Once the film got released, they stopped talking. The Godfather started earning $1 million dollars a day and easily crossed the $100 million mark later in its run. Not bad for a film with a $6 million budget.
When the Academy announced its Oscar nominations, producers of The Godfather had even more reason to celebrate. (It garnered 11 nods.) However, the situation didn't sit well with Al Pacino, whose portrayal of Michael Corleone helped launch his brilliant screen-acting career.
In fact, Pacino did something you might expect more from a star in 2019: He boycotted the 1973 Oscars ceremony. Even though he was new to Hollywood and had little clout, Pacino skipped the industry's gala night to stage a protest.
Pacino took issue with the Supporting Actor category.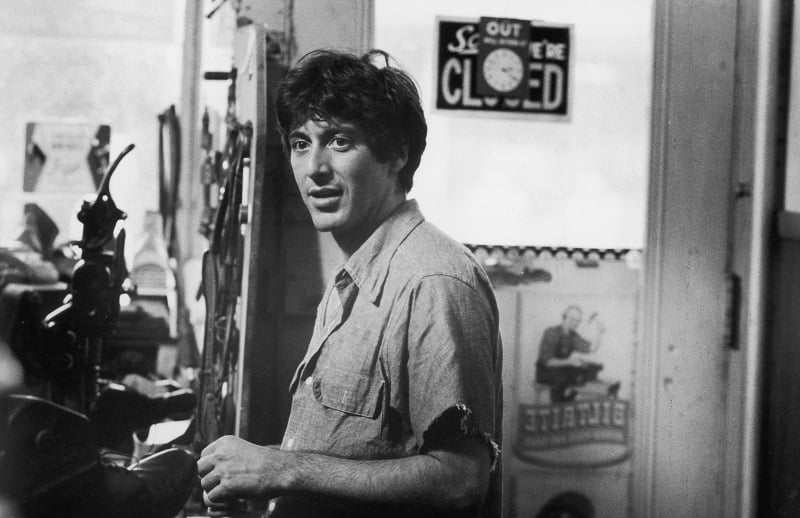 According to Lawrence Grobel, who conducted interviews with Pacino for decades, he decided to boycott the '73 Academy Awards because he believed he should have been nominated for Best Actor. (He got the nomination for Best Supporting Actor.)
In fact, Grobel said Pacino was "insulted," and the actor had a point. Brando, who received a nod for Best Actor (and won the Oscar), actually appeared on screen for less time than Pacino did as Michael Corleone. Thus, the selection of categories struck Pacino as arbitrary. (It was.)
Clearly, Brando's stature in Hollywood allowed him to land in the more prominent category. (The film's marketing campaign relied on his image as well.)
However, the Academy found itself with a headache on Oscar night. When presenters announced Brando had won, the star was nowhere to be found. In his place, Brando sent Sacheen Littlefeather, who delivered a speech protesting the representation of Native Americans in film.
On a night when folks might have questioned Pacino's decision, most forgot because of Brando's much bolder move.
Pacino almost didn't make it through 'The Godfather.'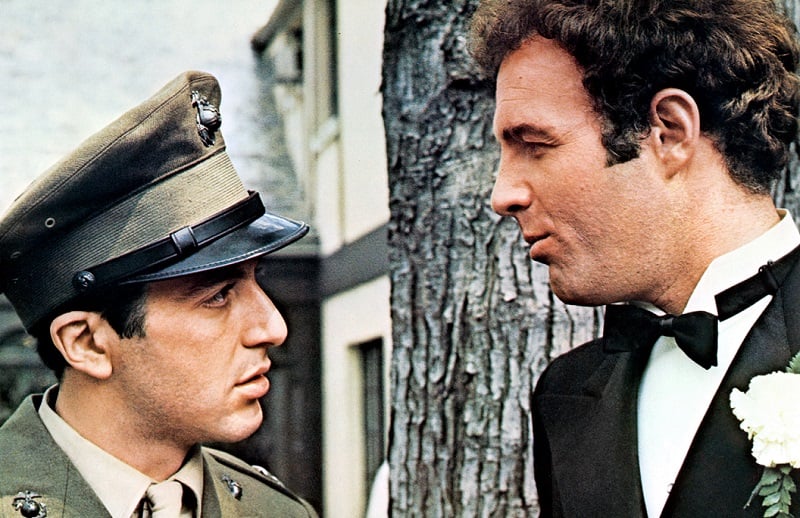 Early in The Godfather, it's far from clear how prominent a role Pacino will end up playing in the film. Michael is a good kid back from military service, and the last thing he seems cut out for is a life of crime. But that changes when a rival mob family tries to kill his father.
According to Pacino, his decision to play Michael as very low-key until that change nearly got him fired during production. However, Brando supported the young actor and convinced Coppola and the producers that he should stay.
In retrospect, film fans can see what Pacino described as his process. "Michael has to start out ambivalent, almost unsure of his place," he told Grobel in Al Pacino. "He's caught between his Old World family and the postwar American Dream."
When studio execs saw the dailies from the restaurant scene — when Michael takes out a rival mob boss and a New York cop — they stopped asking to replace Pacino. They knew they had a star on their hands.
Oscar or not — boycott or not — that performance still shines nearly 50 years later.
Check out The Cheat Sheet on Facebook!