Why Did Angelina Jolie and Her First Husband Jonny Lee Miller Break Up?
It seems that 2021 is the year of reunions because another former celebrity pairing has just reunited.
This time, it was Angelina Jolie and her ex-husband Jonny Lee Miller. The two made headlines during the weekend of June 11 after the Maleficent star was spotted leaving Miller's New York City apartment. With this spotting taking the internet by storm, we can't help but look back on the former couple's romance that blossomed and ended all within the span of two years.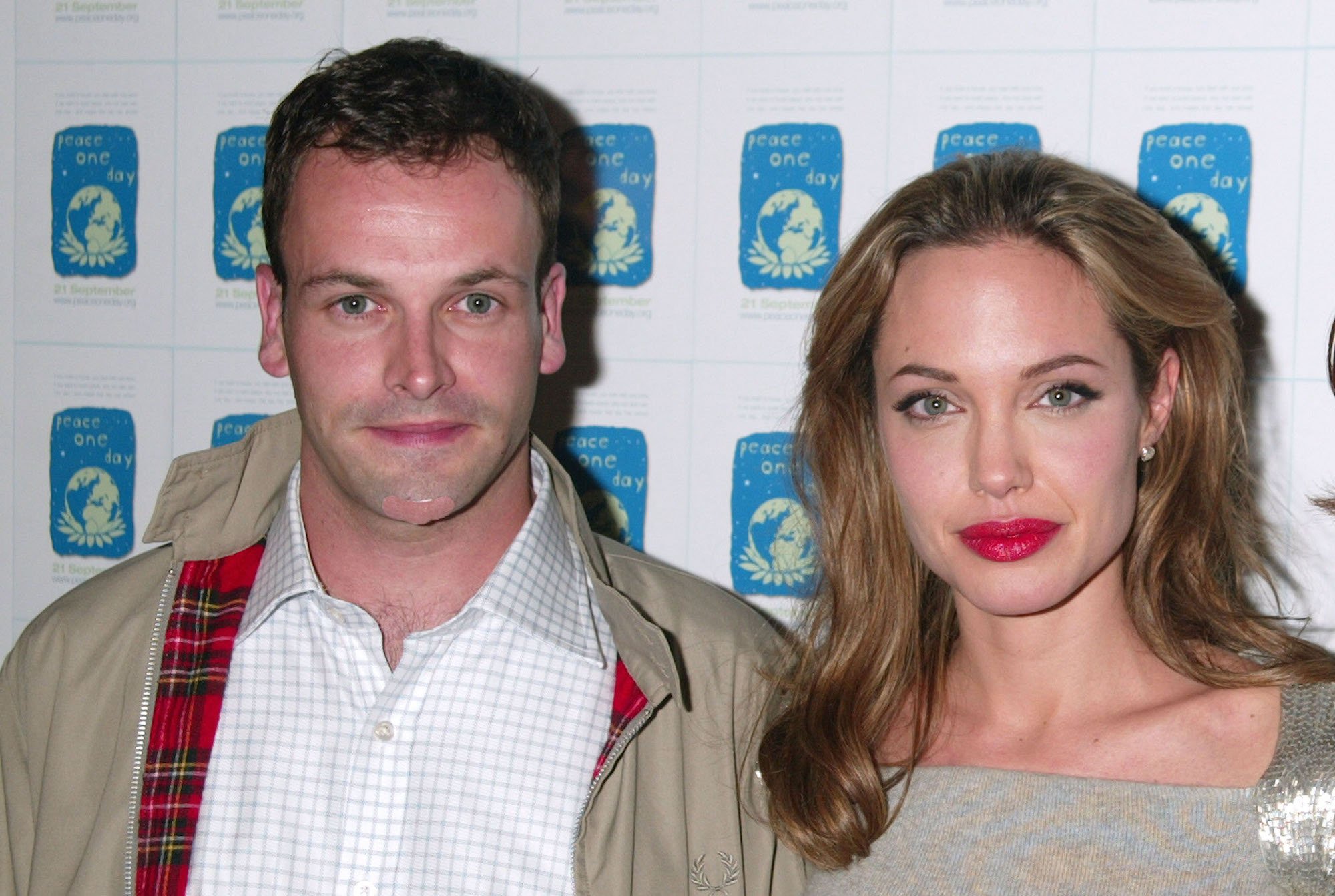 Angelina Jolie and Jonny Lee Miller met and fell in love on the set of the 1995 film 'Hackers'
Miller and Jolie's love story began on the set of the 1995 crime film Hackers, in which they played love interests and elite hackers Crash Override and Acid Burn. While filming the movie together, the two fell hard for one another and began a romance.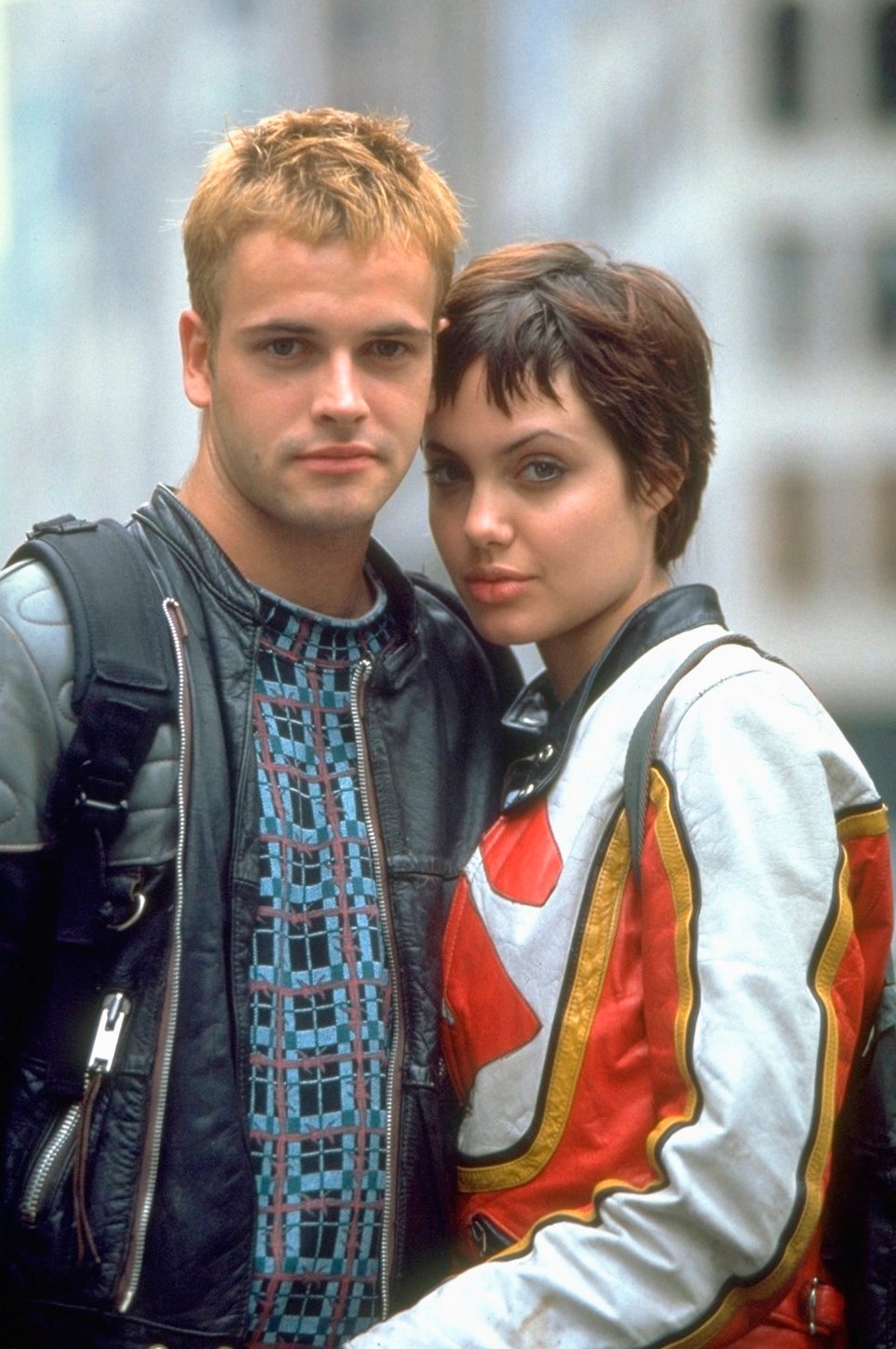 RELATED: Angelina Jolie Said This Ex Was The 'Greatest Husband' — and It Wasn't Brad Pitt
However, after the film wrapped, the pair's relationship came to an end, as they stopped speaking following his return to the U.K.
Eventually, the two got back together and decided to tie the knot not long after they reconnected.
"We both proposed to each other and both had questions to ask," Jolie told The Sun (via InStyle). "I wondered if we should stay engaged for a while since he was going to be in Britain and I would stay in LA. But we went for a quick wedding."
In 1996, Jolie and Miller exchanged vows in a small civil ceremony attended only by her mother and his best friend. She was 20, and he was 22.
For their nuptials, the Mr. & Mrs. Smith star wore black rubber pants and a white shirt with the groom's name written in her blood, which she drew herself.
"It's your husband. You're about to marry him," Jolie told The New York Times. "You can sacrifice a little to make it really special."
The couple called it quits a year after getting married
Though it seemed like the two actors would be together forever, their marriage ended not long after they tied the knot.
In 1997, about 18 months after they wed, Jolie and Miller called it quits. However, it wasn't until 1999 that Jolie actually filed for divorce from her husband.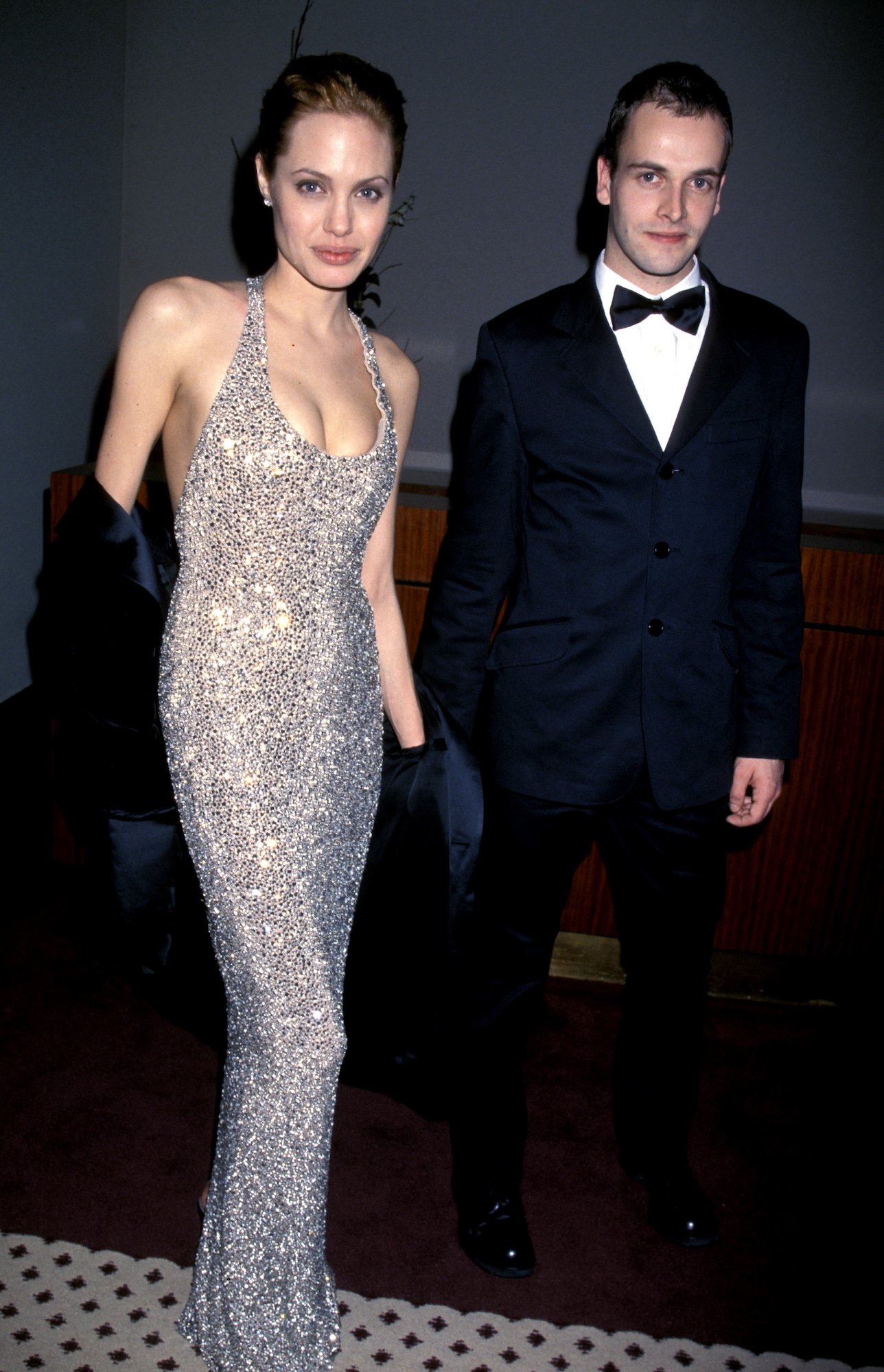 RELATED: Angelina Jolie Confessed She Would Have Married An Ex-Girlfriend Had She Not Remarried Her 1st Husband
At the time of their breakup, the cause of their split was unknown.
However, years after going their separate ways, Miller revealed the reason behind his divorce from Jolie, sharing that things simply didn't work out.
"There are no regrets and no bitterness," he said in an interview, according to Heavy.com. "Marriage was something that didn't work out, and I had to make the decision sooner or later. I decided to make it sooner."
Following her divorce from Miller, Jolie went on to marry actor Billy Bob Thornton in 2000. After their split in 2003, the actor met and fell in love with Hollywood heartthrob Brad Pitt, whom she was in a relationship with for more than a decade before they called it quits in 2016.
Angelina Jolie and Jonny Lee Miller are still good friends
Although Jolie's relationship with Miller didn't withstand the test of time, the two have remained good friends throughout the years.
Not only did they attend the Peace One Day New York City screening in 2005 together, but Miller supported his ex-wife's directorial debut, In The Land of Blood and Honey, back in 2011.
 "Yeah — we're still friends," Miller told the Brampton Guardian of their relationship. "We were both completely unknown. Angie wasn't… it was pre all that."
During an interview with Hello!, Jolie shared that she has all good memories of Miller, who is more than just her ex-husband.
"Well, oddly, love. That's where I met Jonny, who is still a great friend," she said while reminiscing about Hackers. "So I think of him when I think of that. Although, I'm sure the movie looks so ancient now, but we had a lot of fun making that."
As for their relationship today, it seems that Jolie and Miller are still close as the Girl, Interrupted star was recently spotted leaving her ex's $3 million NYC apartment on June 11. Though the actor's sighting had fans convinced that she and Miller were pulling a 'Bennifer 2.0,' it's been reported that the two weren't alone during Jolie's stay as her children accompanied them.
So, even though Miller and Jolie have not reunited romantically, it's good to see that they're still on good terms with each other after all these years.