Why Did Angelina Jolie Get Her First Tattoo?
Find out what compelled Angelina Jolie to get her very first tattoo.
Angelina Jolie has always been one of those people that you just can't quite figure out. The 44-year-old  has been through a lot during her life and has reinvented herself self several times along the way.
Though she is no stranger to controversy, today the actress's life revolves around her children and humanitarianism. But whatever life throws her way, the reason behind her first tattoo continues to be ever-present in her life.
Recently Jolie sat down with Harper's Bazaar for an intimate discussion about her life and what her future holds. 
Angelina Jolie has always been in the spotlight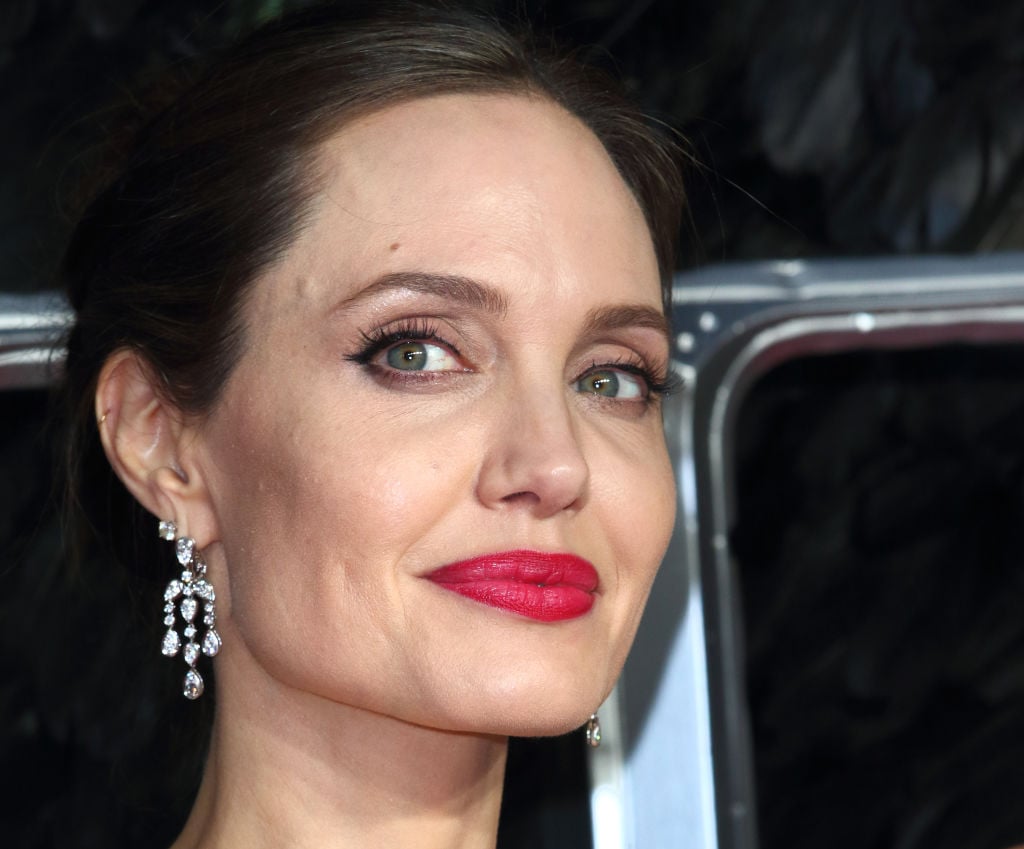 Jolie began acting when she was just seven years old. Her father was an actor, so she already had a head start.
By the time Jolie was 24 years old, she was grabbing Hollywood's attention with roles in movies like Gia and Girl, Interrupted. But while her acting earned her an Oscar, it was Jolie's personal life that had Hollywood buzzing.
First, there was that super-awkward kiss with her brother at the 2000 Vanity Fair Oscar party, and then there was her totally unexplainable relationship with Billy Bob Thornton. Ultimately, she gained unprecedented notoriety when she got into a relationship with fellow actor Brad Pitt.
Angelina Jolie's first tattoo gives insight into her free spirit
During Jolie's interview with Harper's Bazaar, the journalist asked the actress how she deals with being misunderstood. Jolie told the story of her first tattoo.
She says that at 20 years old she was feeling lost. Her mother told her a story about Tennessee Williams and those that are wild at heart. That night, the two women visited a tattoo parlor where Jolie had the words "A prayer for the wild at heart kept in cages" permanently inked on her left arm.
Jolie says that it's the people who are wild at heart, open, and honest, in whom she sees the most beauty. 
Angelina Jolie has added several tattoos since her first
Jolie got her first tattoo at 20-years-old but has since added 16 more tattoos. Each tattoo has a special meaning to the actress but probably none more than the six tattoos that grace the top of the Maleficent star's left arm.
Each tattoo contains the coordinates of where each of her children was born. The list also includes the coordinates of Pitt's birthplace, but we imagine that the tattoo doesn't hold as much significance anymore.  
Arguably, Jolie's most impressive tattoos are the ones that cover her back. The three tattoos were added while Jolie filmed the movie, First They Killed My Father. The tattoos were meant to "symbolically bind" Jolie and then-husband Pitt, who also got a tattoo on the trip. Ironically, the two split up just months later. 
Angelina Jolie is not ready to settle down
The actress admits that she has been always restless. This feeling was the inspiration for that first tattoo. In her recent interview, the star told the magazine that she would love to travel more. In fact, she would actually like to live abroad.
But while the actress wants her family to see more of the world, she can't do so until her kids turn 18. Jolie's youngest children are 11 years old and it is important that they stay near their father who is based in LA. 
While Jolie can't live abroad, she still travels a lot. The actress has a home in Cambodia, where her oldest child Maddox was born. She is also about to break ground on a home in Africa.
Jolie says: "I like to be dropped into the middle of something new. I enjoy being out of my element. I want the children to grow up in the world—not just learning about it but living it and having friends around the world."