Why Did Beyoncé Create Alter Ego Sasha Fierce?
One of the most popular musicians and celebrity figures in history is the one and only Beyoncé Giselle Knowles. But she has an alter ego.
One of the most popular musicians and celebrity figures in history is the one and only Beyoncé Giselle Knowles.
The Houston-born singer is known for her powerful and uplifting music, fabulous dance moves, and a mastery of the art of the music video. Beyoncé is also known as an amazing live performer, shown by her iconic Super Bowl halftime shows in 2013 and 2016, as well as her in-depth Netflix documentary/live concert Homecoming. 
Part of the success Beyoncé has achieved as a live performer is due to the confidence she receives from her alter ego, Sasha Fierce. 
Who is Beyoncé?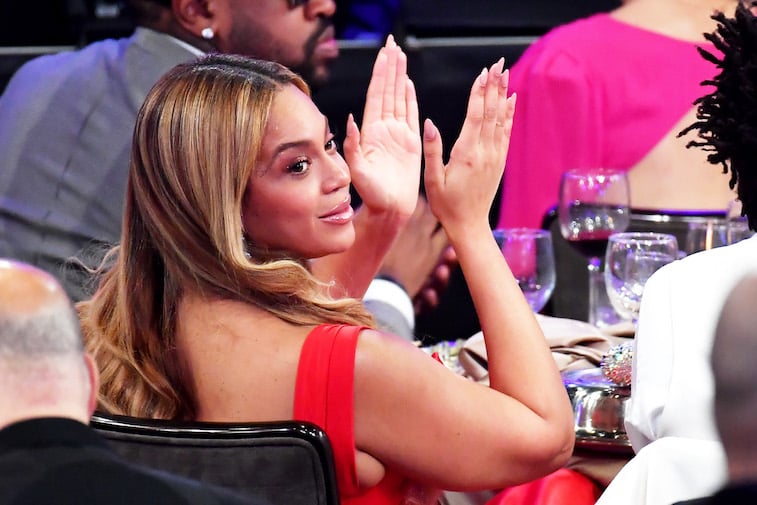 The music icon began her career as a member of the Destiny's Child trio, which was made up of Beyoncé, Kelly Rowland, and Michelle Williams. The group massive gained popularity with such hits as Say My Name, Bootylicious, and Survivor.
The three singers permanently separated to pursue solo careers in 2005, but remain on great terms and frequently collaborate to this day. Following the group's split, Beyoncé has gone on to become one of the most popular celebrity figures and musicians in the world.
She has released many massive hit albums, singles, and features including songs Single Ladies (Put A Ring on It), Halo, Crazy In Love, Partition, Formation, and so many others. Many of her biggest records were off her third studio album I Am Sasha Fierce in 2008.
Her music has sold millions of copies worldwide, won her 24 Grammy Awards, and gathered her 70 overall nominations. Beyoncé is also known for her marriage to one of the most famous hip-hop artists of all-time Jay-Z, making the two one of the most well-known and powerful celebrity couples in history.
The two have three children together, Rumi, Sir, and Blue Ivy Carter. The couple has been through in the public eye since their marriage in 2008, amplified in recent years by Jay-Z's cheating scandal that was the focus of Beyoncé's Lemonade album. Beyoncé has also made her mark in non-music areas, including film and fashion. 
Who is Sasha Fierce?
One of Beyoncé's most popular albums is titled I Am Sasha Fierce, which was released in 2008. The album includes such hits as If I Were a Boy, Ego, and Halo. While promoting the album in 2008, Beyoncé sat down with fellow legendary celebrity Oprah Winfrey.
The two iconic women discussed many topics including the album, Beyoncé, and Jay-Z's then-new relationship, and the origins of her stage name Sasha Fierce. The persona is not the only moniker Beyoncé goes by, as other nicknames for the music icon include Queen Bey, Yonce, and simply B.
While these nicknames are popular amongst fans, which have taken their own collective nickname of Hive, none of them are as synonymous Beyoncé as Sasha Fierce.  
Why does Beyoncé have the alter ego? 
Beyoncé has explained the alter ego as almost a different person, who only comes out when she is ready to take the stage and perform in front of her crowd of adoring fans.
Bold and extremely confident, Sasha Fierce has helped Beyoncé become one of the most popular live acts in music history. In her interview with Oprah, Beyoncé said that her stage person emerges, "Usually when I hear the chords, when I put on my stilettos. Like the moment right before when you're nervous…then Sasha Fierce appears, and my posture and the way I speak and everything is different."
This side of Beyoncé helps the icon musician stay confident and glamorous while on stage. Beyoncé is one of the most beloved celebrity figures of all-time, so it is interesting to consider that even she gets a form of stage fright and nervous sometimes.