Why Did Elvis Dye His Hair?
Elvis Presley's hair was almost as iconic as his voice. The rock and roll legend was known for his perfectly-coiffed pompadour – always the same shade of jet-black. The look became popular among rockabilly and rock and roll stars alike as Elvis began to set the standard for men's hairstyles. Here's what you need to know about Elvis' signature dark locks.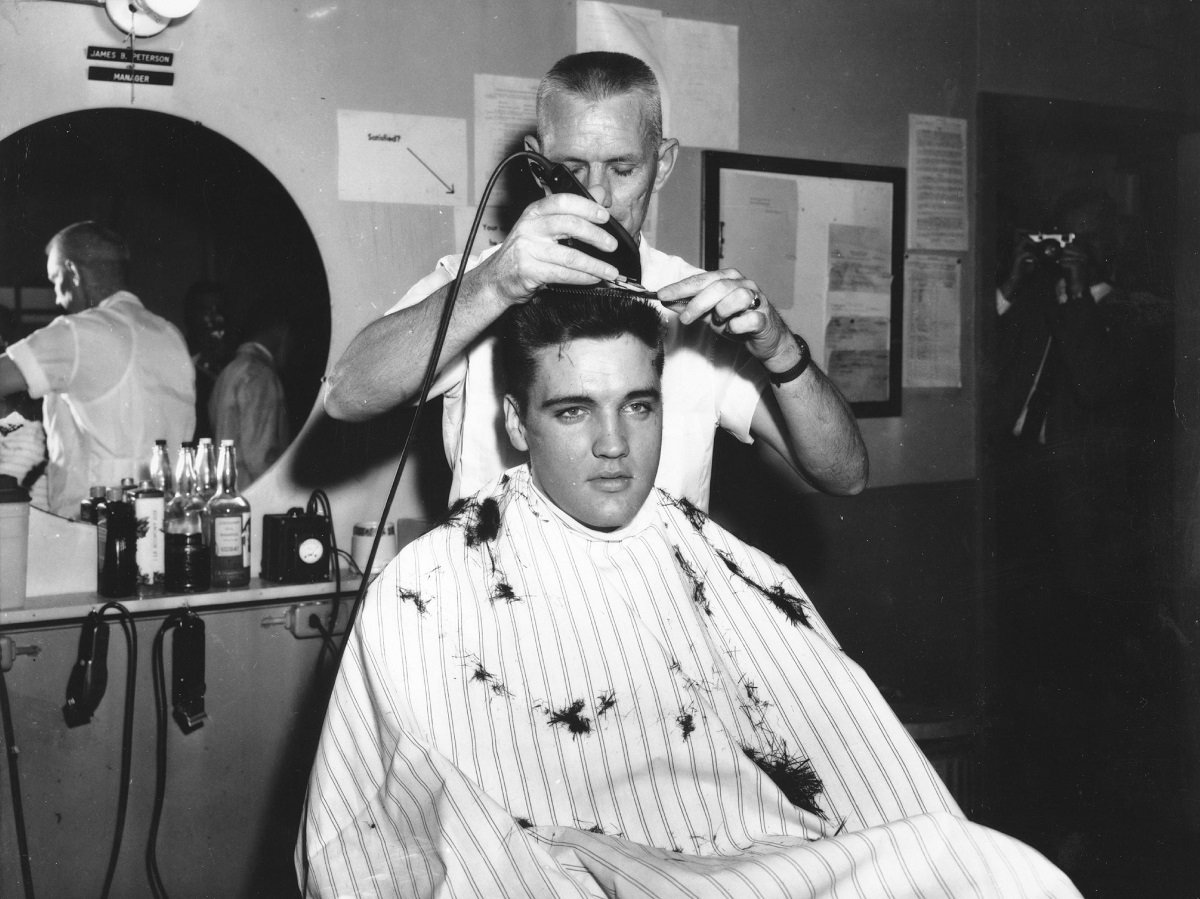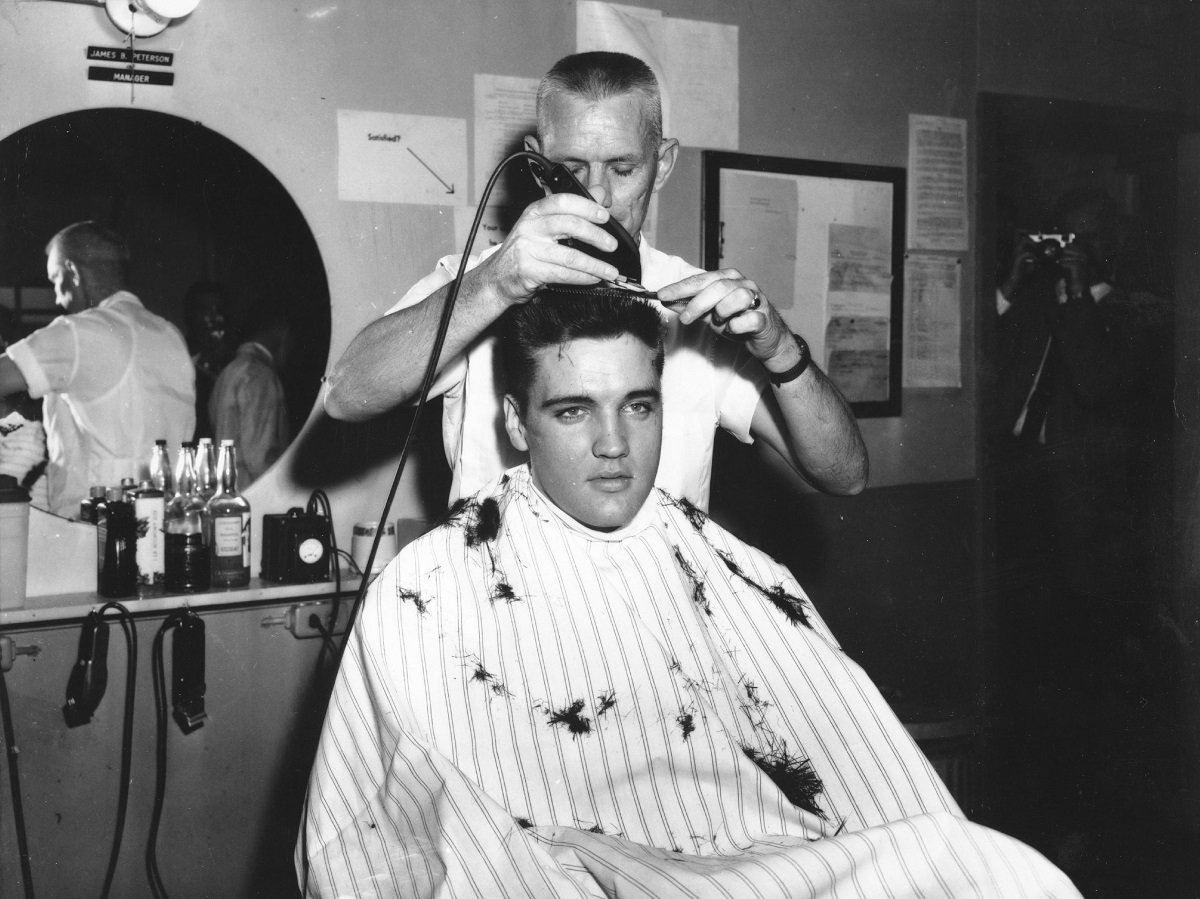 Elvis was a natural blonde
The King of Rock and Roll was born to Vernon and Gladys Presley on Jan. 8, 1935, in Tupelo, Mississippi. The small-town boy, who lived in a two-room house with his parents, was actually a natural blonde at birth.
In his teens, Elvis' hair started to darken naturally to a dirty blonde or light brown shade. Memphis Mafia member Jerry Schilling – who was just 12 years old when he met a 19-year-old Elvis during a touch football game in Memphis – wrote about the King's hair during that first meeting in his 2006 memoir, Me and a Guy Named Elvis: My Lifelong Friendship with Elvis Presley.
"His hair," Schilling wrote, "though impressively combed, was an average-looking sandy brown – not the dyed, jet black that would become so familiar later on."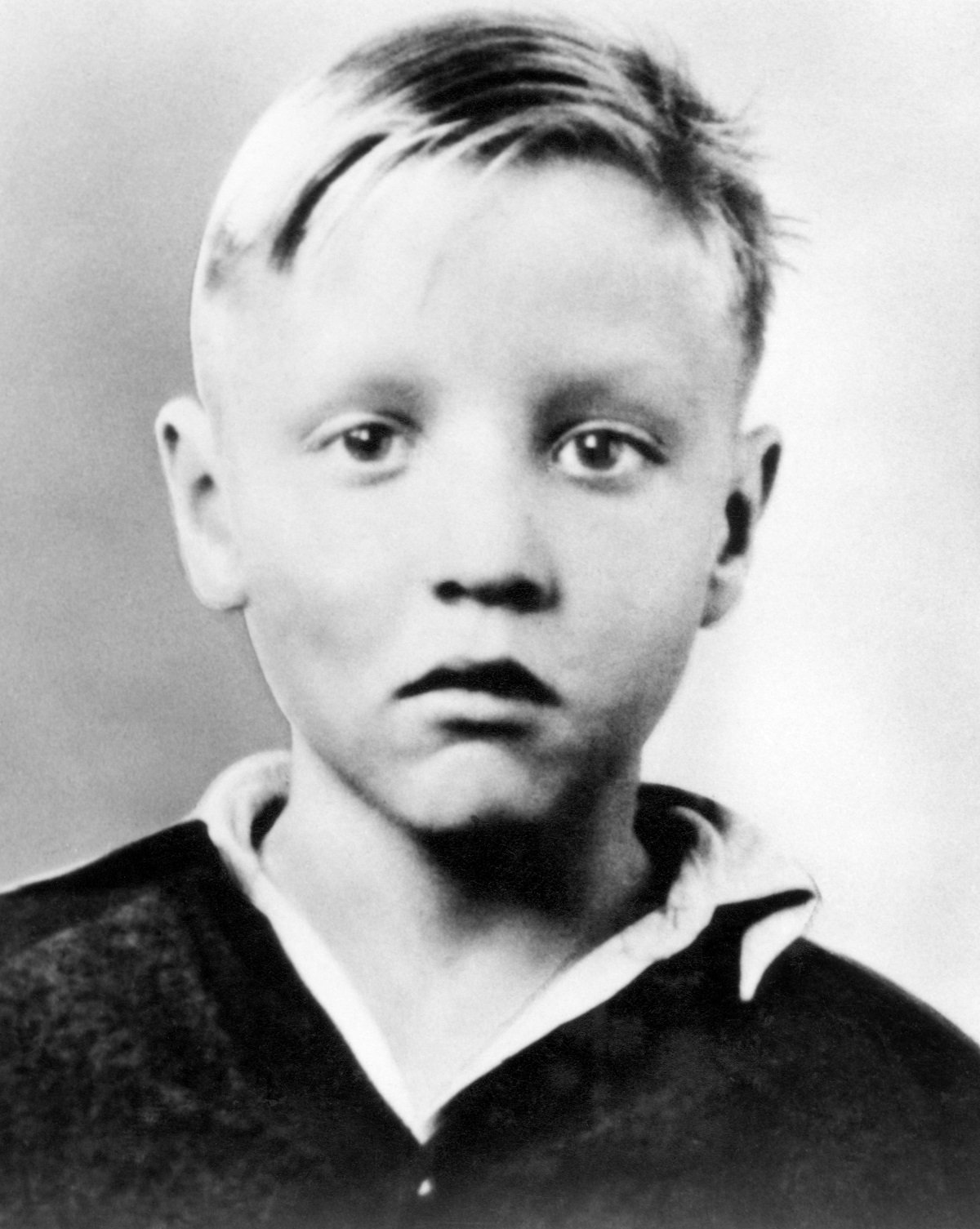 The King of Rock and Roll dyed his hair jet-black
During his late teens and young adult years, Elvis began to dye his hair black – once, even with black shoe polish – on a regular basis. He also grew out his sideburns, which was considered a bit scandalous at the time.
Some fans believed Elvis dyed his hair black as a tribute to his beloved mother, who also had dark hair, after she died. But others simply believe he wanted an edgy, bad-boy look that would make him a hit with the ladies – and more photogenic on-screen. The jet-black shade he favored contrasted sharply with his icy blue eyes, which made for a memorable look that turned heads.
Larry Geller, who opened Hollywood's first high-end hair salon for men (serving clients like Marlon Brando) in 1964, was instrumental in helping Elvis achieve his unique look. He created custom hair treatment and dye mixes for Elvis, frequently massaged the King's scalp to keep things healthy, and switched up hairsprays on a regular basis to get the best results.
Geller told Yahoo Beauty in 2015, "I used to go to the health food store and get a benign base shampoo and get some vitamin capsules and pour 99 percent pure aloe vera and other herbs into it, and shake it up. That's what I used on Elvis' hair. He said to me, right from the get-go, 'You can do whatever you want with my hair, but one thing—make sure I keep it!'"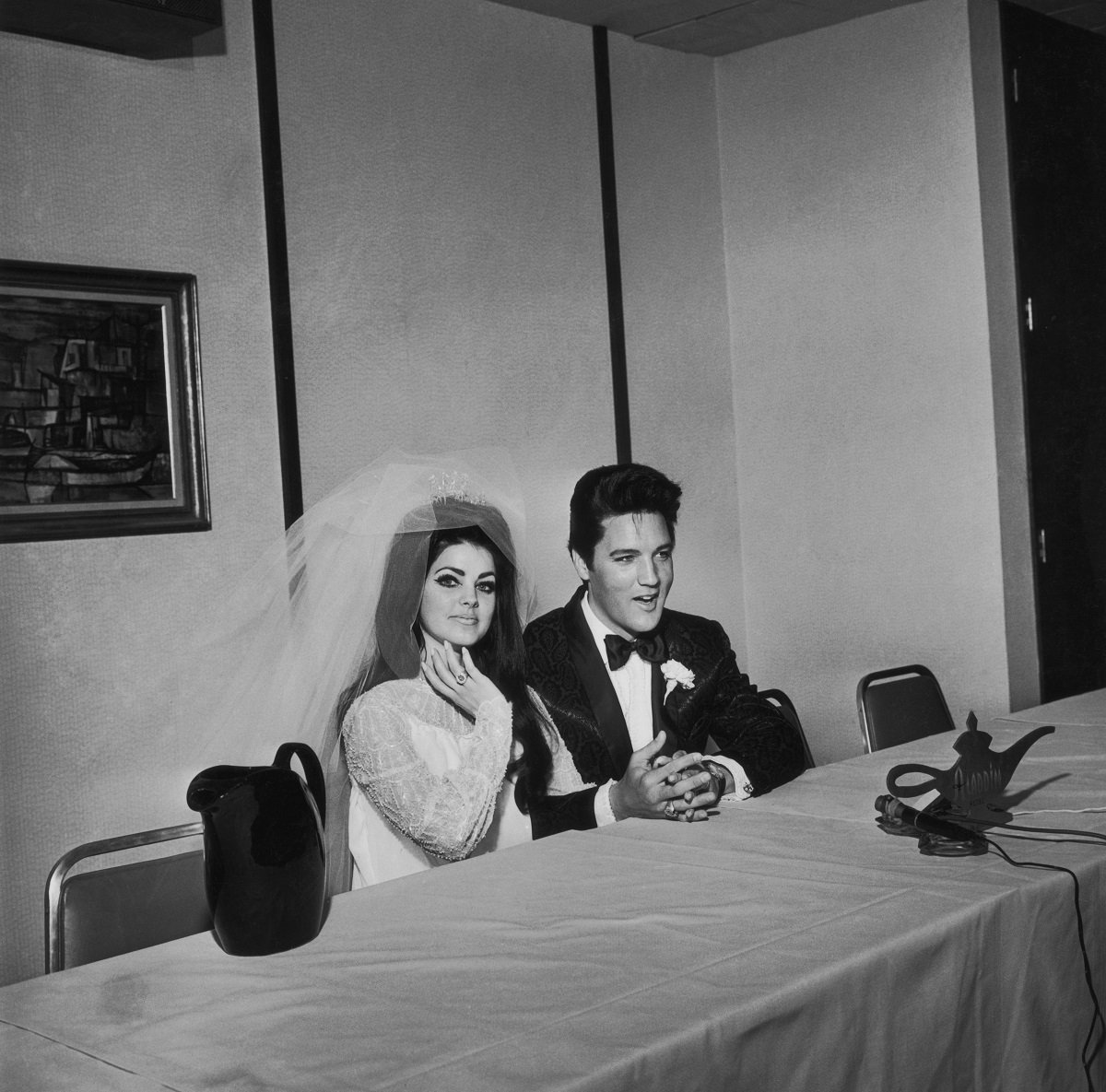 Elvis asked Priscilla to dye her hair black as well
Elvis was always particular about his style. He liked to go all-out with his appearance, taking great care to craft an iconic look that stood out. That passion extended to his wife, Priscilla Presley, as well.
In fact, when Elvis and Priscilla started dating, he asked her to start dying her hair jet-black as well. He also wanted her to tease it as much as possible.
"Elvis insisted that [Priscilla] dye her hair jet black to make her blue eyes stand out more and have it teased high into a beehive do," Sonny West, Elvis' former bodyguard, wrote in his 2007 memoir, Elvis: Still Taking Care of Business.
On their wedding day, Priscilla and Elvis famously sported sky-high hairstyles in identical shades of black. Elvis' hair, like many other things in his life, became a key, recognizable part of who he was.