Why Did Emma Watson Go to Brown? Her Reasoning Is Very on Brand
Emma Watson's life has been anything but ordinary. At nine, she was cast in the Harry Potter movies. Playing Hermione Granger was the role of a lifetime. Not only did it catapult the actor into superstardom, but it also ensured she'd be set for life. But despite already having a career and plenty of financial security, Watson still chose to pursue a degree. In 2014, the actor graduated from the illustrious Brown University.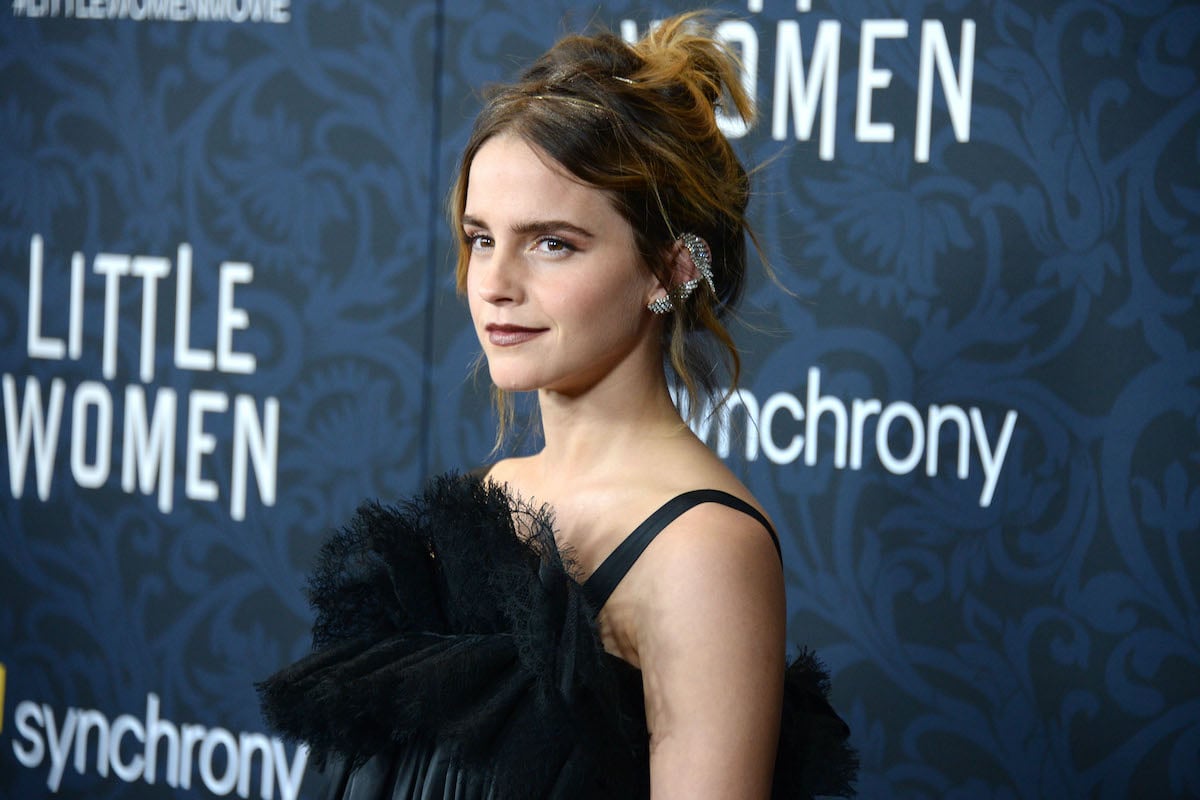 The 'Harry Potter' star took a gap year before going to university
Though Watson always had a passion for performance, she was equally enamored with educational pursuits. The daughter of two lawyers, she learned the value of education at a very young age. Watson completed secondary school whilst filming the Harry Potter movies, earning top marks. However, she chose to take a gap year before college in order to shoot the final two films in the franchise.
RELATED: 'Harry Potter': Emma Watson 'Would Fall Asleep Anywhere' While Filming
In 2009, Watson announced that she'd chosen to attend Brown University in Providence, Rhode Island. The school is one of the most elite institutions in the United States. But despite Brown's challenging curriculum and low acceptance rate, some questioned why Watson chose to go to Brown. Many people assumed she'd want to study at one of the top universities in the UK.
Emma Watson never thought she'd go to college in The States
Funnily enough, Watson herself never thought she'd got to Brown or any other school in The States. In a conversation with Interview Magazine, the actor opened up about how her feeling regarding schooling shited with time.
RELATED: 'Harry Potter': Emma Watson Was 'Very Cynical' About Deathly Hallows Being 2 Movies
"I never thought that I would want to go to America for university," Watson declared. "As a child, I aspired to go to Oxbridge, because that's where my parents went. When my dad talks about his time there, he says it was the most incredible experience."
Why did Watson choose Brown University?
So what shifted within Watson and made Brown a viable option for her? According to the Noah actor, she liked that schooling in America focused on a breadth of study. Furthermore, she truly liked the curriculum that was offered at Brown.
RELATED: Emma Watson Squashed Engagement and Retirement Rumors in 1 Fell Swoop
"I did a Shakespeare course at RADA [Royal Academy of Dramatic Art] last summer, and three-quarters of the students were from abroad, mainly the United States," Watson explained. "I started talking to them about what they were doing at their schools, and I respected the approach. Here, I feel the specification is very narrow, whereas in America, you're encouraged to be broad and choose many different subjects. For someone who has missed as much school as I have, I want to go back and discover what else there is. I always loved school—I was a proper, proper nerd. I just want that back again."
The movie star also studied at Worcester College, Oxford
It's pretty on-brand that Watson chose Brown so she wouldn't have to limit her studies. Eventually, she did make her wish of attending Oxbridge a partial reality. In her Junior year, she studied abroad at Worcester College, Oxford as part of the Visiting Student Programme. Ultimately, though she returned to Brown and graduated with a degree in English literature.