Why Did 'Flip or Flop' Stars Tarek and Christina El Moussa Get Divorced?
Fans of the show 'Flip or Flop' may wonder why show hosts Tarek and Christina ever split up and how they're coping with being co-hosts.
Divorce is common – but that doesn't make it any less tragic. Especially when the couple in question happens to star in one of the most popular shows on HGTV.
Flip or Flop cohosts Tarek and Christina El Moussa appear to work well together on screen. But fans may have started to notice that as the seasons progressed, an underlying tension formed between the duo. Seemingly innocent arguments had a new tension. There was tabloid drama. Then, like so many other celebrity couples, the two home flippers announced that they'd be parting ways permanently in 2016.
What happened?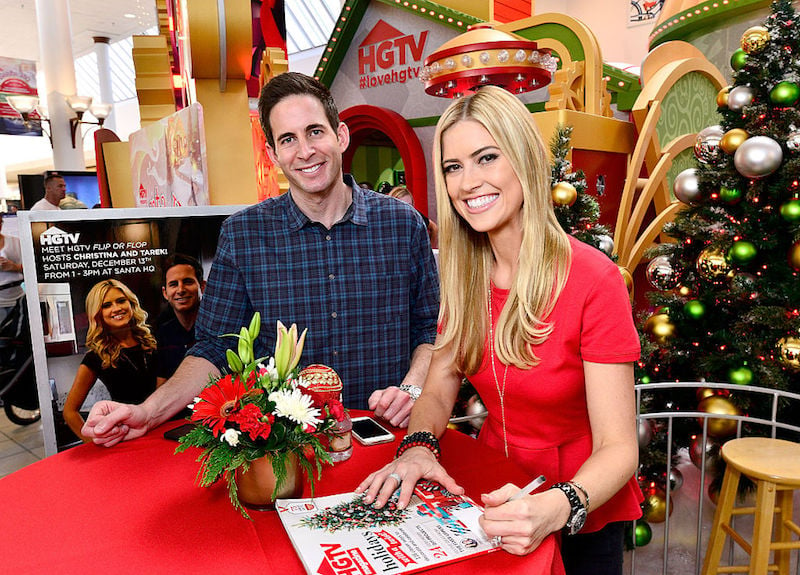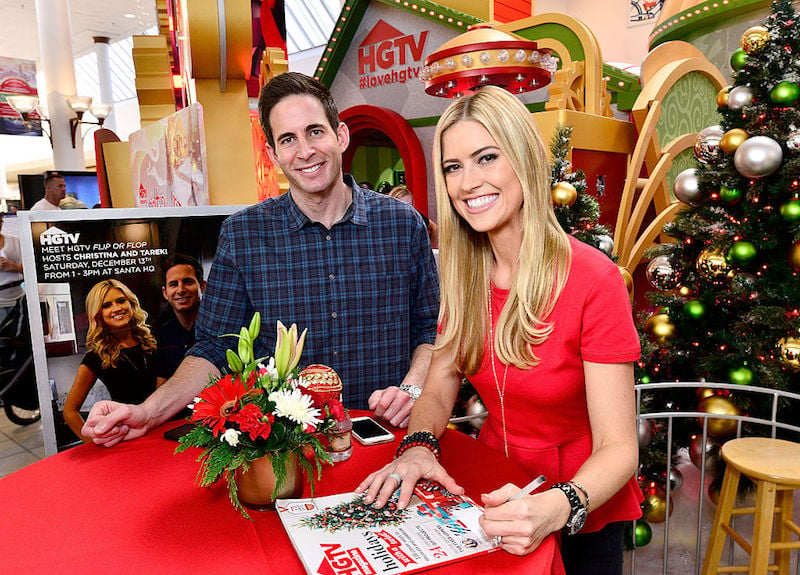 They bonded over real estate
Tarek and Christina first met over – you guessed it – a shared love of real estate. Tarek obtained his real estate license at the tender age of 21 and started his career selling gigantic mansions. Christina also began in real estate. In a promotional video for the show, Tarek said they met at a real estate office, where their professional relationship quickly turned into something deeper.
The pair married and got to work
Tarek and Christina wed in 2009 in Coronado Island, San Diego, California. They got together at the perfect time to start flipping houses – across the country, the aftermath of the housing bubble meant tons of foreclosures flooding the market. They both worked well together making those abandoned properties beautiful — and selling them for a profit.
They gave birth to their daughter in September 2010.
They manufactured their own fame
So many HGTV stars get discovered by accident – not Tarek and Christina. They knew they had what it took to become stars of their own show.
As Tarek told Country Living, "We just started flipping houses and we took a long shot and sent a production company an e-mail. They liked us and said to send a home video. We did, and they liked it. A year-and-a-half later, HGTV picked us up for a pilot."
Halfway through Season 1, the show was almost canceled because one of the studio execs thought it would fail. Obviously, he was wrong.
They went through personal struggles
It wasn't all happiness after the show became a success, however. A fan diagnosed Tarek with thyroid cancer. He was going through radiation while Christina was trying to get pregnant via IVF. Sadly, she miscarried in 2014. The stress from these trials would be enough to test any couple's resilience.
Tarek also suffered a traumatic back injury that left him bedridden for more than a year. He said he lost 50 pounds and took large amounts of pain pills during this time. He also admitted that the pills affected his physical state and his personality.
Eventually, Christina gave birth to their son, Brayden James in August 2015. But she only took a month off work before going back to pushing herself. Now she admits she went back too soon. "It was too soon," she told People. "I was overwhelmed."
Their relationship broke under the pressure
It was a combination of these stressors that helped contribute to their eventual split. They secretly broke up in May 2016, though they didn't make the news public until December of that year. There was a bizarre incident with a gun that made headlines and shocked their fans. Some believed Tarek was toting a gun because he felt suicidal, but he says the whole thing was "blown out of proportion."
Another reason they broke up? Being in the public eye made all their problems even worse. It's possible they may have stayed together if they weren't a celebrity couple.
They eventually divorced
The couple's divorce was finalized in January 2018, about one year after Tarek first filed. The family home sold (for a $500,000 loss) after just one month on the market.
The pair is focused on co-parenting now and being the best providers possible for their children. They also continue to host the show Flip of Flop together even though they've moved on from their personal relationship. Christina is in a relationship, which was hard for Tarek to see, but ultimately both are doing the best they can in the wake of the split.