Why Did Jaden Smith and Sarah Snyder Split?
Jaden Smith reportedly had a significant reason for his breakup with his long-term girlfriend, Sarah Snyder. 
The son of Will Smith and Jada Pinkett Smith's love life is a hot topic. Some of his rumored exes have included Sofia Richie, Kylie Jenner, and Tyler, the Creator. While Smith likes to keep the nature of some of his relationships private, he and Snyder's very public relationship made an array of headlines. Smith and Snyder officially ended their relationship in 2017.
A brief look into Jaden Smith and Sarah Snyder's relationship
Smith and Snyder first went public with their relationship in 2015. The twosome gained fame on social media for their matching outfits and public display of affection. Snyder joined Smith at New York Fashion Week in September 2015 and reportedly kissed and cuddled while sitting front row at the Gypsy Sport show.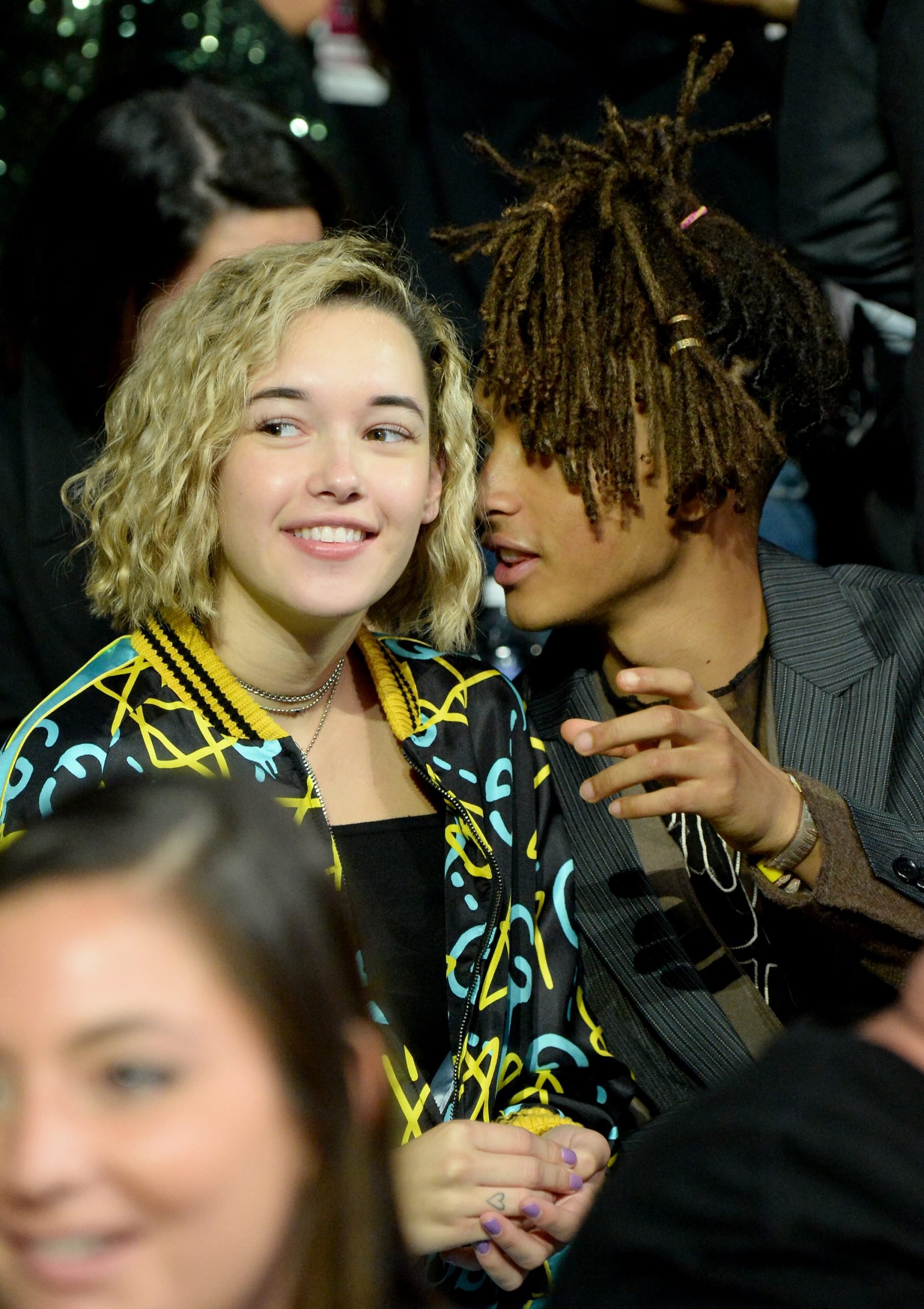 RELATED: How Jaden Smith and Willow Smith Feel About Attending College
Although Smith had fame as a celebrity kid and his acting roles in films like The Karate Kid, Snyder had her following. She acquired social media fame with her popular Instagram account, @sarahf*ckingsnyder, which has over 1 million followers. Snyder's fame, however, came at a price in June 2015. Snyder was arrested and charged with one count of grand larceny in the third degree when she was 19-years-old. Police accused Snyder of stealing a $15,995 Hermès purse from the Route 117 Bypass Shopping Center in Katonah, NY, which she denied. 
"I feel no one believes me but my dad," Snyder told Harper's Bazaar in February 2016. "I just feel like it's a crazy situation. So many people are like, 'You stole a bag, you're such a horrible person that you did this.' I've gotten so much hate from this. I have been through so much for something I didn't do."
Why Jaden Smith and Sarah broke up
During their relationship, Smith and Snyder had several tumultuous events occur. In addition to Snyder's theft accusations, social media users accused Snyder of cheating on Smith.
RELATED: Why Jaden Smith Reportedly Remained 'Neutral' During Jordyn Woods and Kylie Jenner Feud
According to Hollywood Life, a photo surfaced of Snyder in bed with Atlanta photographer Gunner Stahl. Stahl reportedly posted the photo on his page but ultimately deleted it. Smith never addressed the cheating rumors publicly. 
Ultimately, Smith and Snyder ended their relationship in 2017. According to Us Weekly, the two were at different points in their lives when they decided to part ways. 
"They had been on the rocks for a while and stopped having shared interests," a source shared with the outlet.
Jaden Smith has been romantically linked to Sofia Richie since her breakup with Scott Disick
Once Smith and Snyder officially ended their relationship, Smith was seemingly in good spirits. He worked on new music and appeared on shows like Netflix's The Get Down. In addition to new projects, Smith reportedly moved on to other love interests since Snyder. Smith shared back in 2018 that he and Tyler were in a relationship and referred to the rapper as his "boyfriend" in January 2020. 
RELATED: Why Jaden Smith Decided To Wear Skirts Against Will Smith's Wishes
Additionally, Smith and Sofia Richie made headlines in September 2020. Richie, who recently ended her relationship with Scott Disick, spent the day with Smith at the beach. After photos surfaced of them hugging outside, fans suspected they might be together. However, Smith set the record straight during an episode of On-Air With Ryan Seacrest. 
"Me and Sofia have been friends for like 10 years. We've been going to the beach pretty consistently for 10 years, too," Smith said of Richie. "But, yeah, we're just homies, and we love each other, and it was fun."