Why Did Jason Derulo and Jordin Sparks Break Up?
In the early 2010s, Jordin Sparks and Jason Derulo were considered the picture-perfect Hollywood couple. With Sparks being the youngest-ever winner of American Idol and Derulo, an up and coming singer, fans thought that the pair were a match made in heaven and were going to stay together for many years to come.
However, in 2014, the couple called it quits, after three years of dating. So, why did Derulo and Sparks split? Read on to find out more.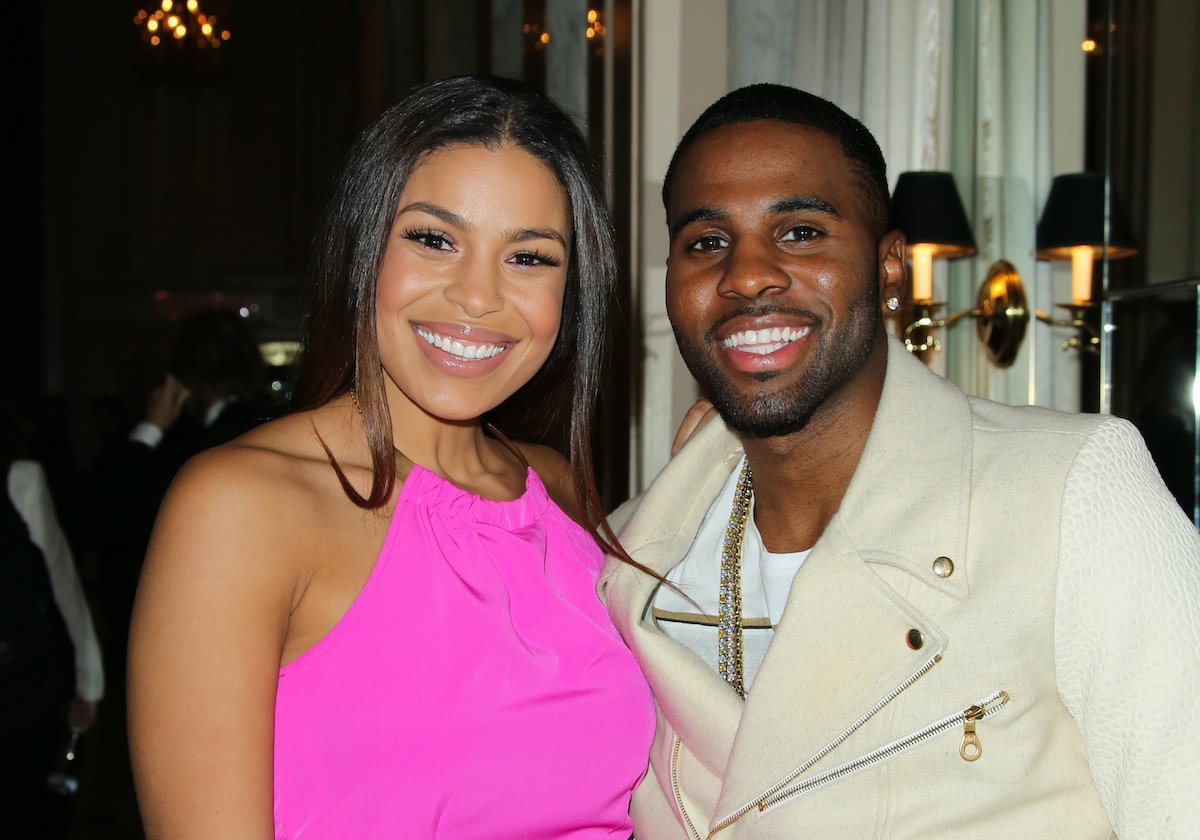 Jason Derulo and Jordin Sparks appeared to be the ideal couple
Sparks and Derulo first sparked romance rumors in 2011. The following year, the pair confirmed their romance and soon became one of Hollywood's "It" couples.
The pair was never shy about putting their love on full display and would often pack on the PDA while walking red carpets together and on social media. They would also gush about each other during press interviews, proving to everyone that their love was the real deal.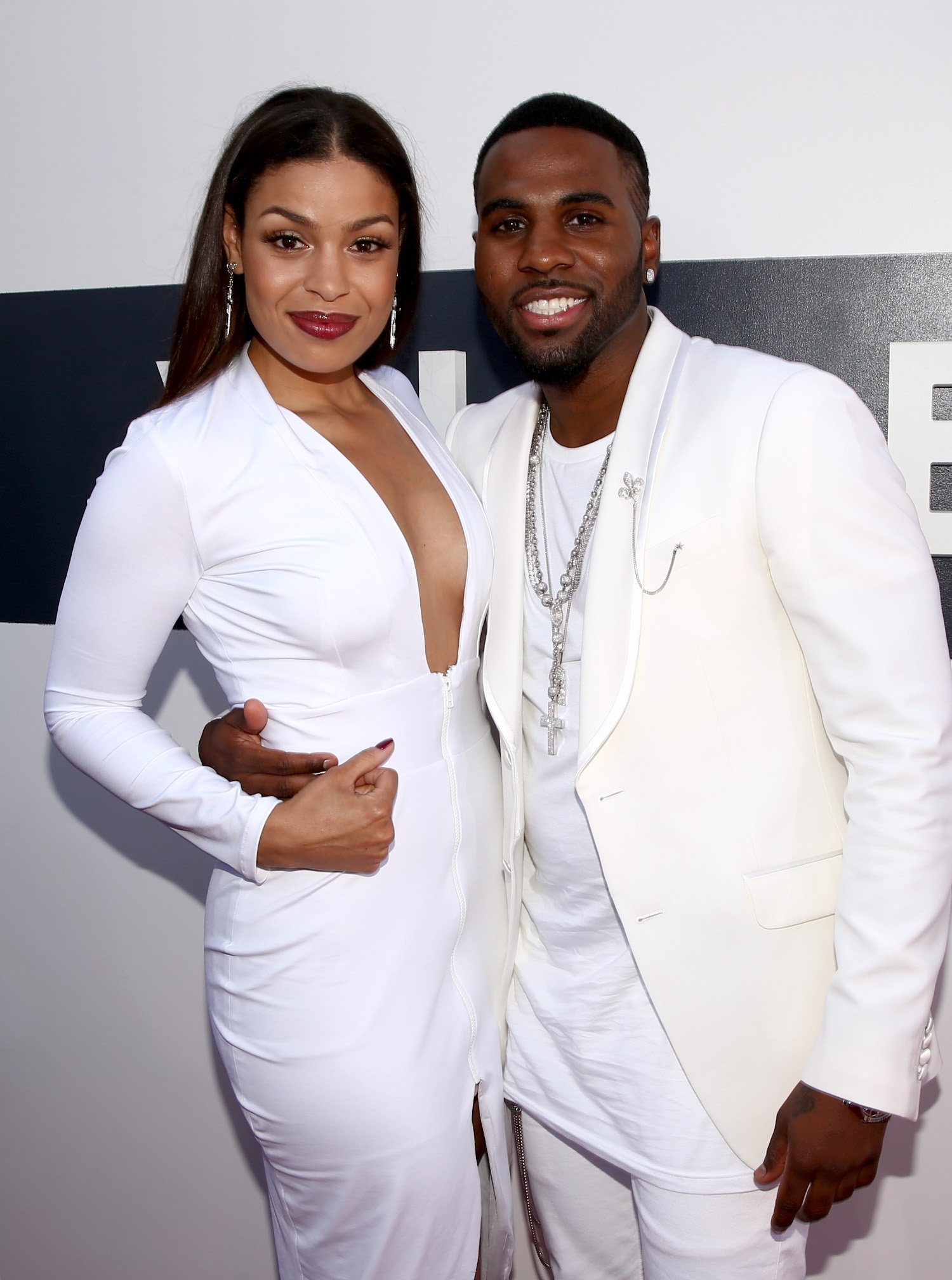 Derulo even praised the American Idol alum for remaining by his side while he recovered from a major neck injury in 2012. In fact, he told E! News that after that moment, he knew Sparks was the one.
"That situation brought us very close because I think it takes a very special person to drop everything they've got going on in their life, especially someone of her caliber, to come and aide me," he said. "That was really special."
In 2013, the couple sparked engagement rumors after Derulo proposed to Sparks in the music video for his song "Marry Me," which was inspired by their real-life romance. 
To fans, it seemed like Sparks and Derulo were headed toward holy matrimony, but unfortunately, their relationship didn't pan out like many had hoped.
The pair called it quits in 2014
In Septemeber 2014, sources confirmed that Derulo and Sparks had split. At the time, neither of the singers offered insight into what caused their relationship to go downhill.
But a few weeks later, the "Wiggle" crooner shared why his and Spark's romance came to an end.
"There was a lot of tension in the relationship for a lot of different reasons," he said while on On Air with Ryan Seacrest. "Every relationship has ups and downs. There was a lot of pressures of marriage. There was a lot of arguing and stuff like that that just weighed on our relationship over time. When you stop having more good times than bad bad times, it's time to call it quits. It becomes something that is unhealthy."
Though Derulo claimed their split was "amicable," Sparks gave a completely different sentiment the following year, noting that they never had the breakup talk.
While speaking to The Breakfast Club, the "No Air" singer said she and Derulo had a small fight the night before their split. Though everything seemed fine afterward, the next day, they ended up going their separate ways.
"We had an argument … I apologized," Sparks recalled. "I was like, 'That came out totally wrong.' Then it was just really awkward … it was a family type thing … just a normal, you're in a relationship for three years — you start having these, whatever, it just got really awkward."
She continued. "I apologized, whatever. I asked him if we were good and he's like, 'We're good.' So then I leave and he just doesn't call, but he helped me with my bag to the car and he kissed me. He told me he loved me and then didn't call."
Where do Jordin Sparks and Jason Derulo stand with each other today?
Though things didn't work out with Derulo, Sparks was able found love again with fitness model Dana Isaiah, who she met virtually in a group chat.
The two had an instant connection, and in July 2017, they tied the knot in a secret ceremony in Hawaii. Four months later, it was confirmed the singer was pregnant, and on May 2, 2018, she gave birth to their son, Dana Isaiah Thomas Jr.
RELATED: Jordin Sparks Just Shut Down Ridiculous Comments on Husband Dana Isaiah's Instagram Page
As for Derulo, it was reported in 2016 that he was dating Manchester United player Jesse Lingard's ex-girlfriend, Jena Frumes, but neither publically commented on the dating rumors.
Now you're probably wondering how Sparks and Derulo feel toward each other now that their romance is ancient history.
In 2019, the "Whatcha Say" singer seemingly revealed during an interview with the New York Post that he wasn't particularly friendly with Sparks.
RELATED: Is Jason DeRulo Single?
"No, we're not," he replied when asked by the interviewer. "But not for any particular reason… She's happy; she has her family—her kid and her husband [Dana Isaiah]—so I'm happy for her," he said.
We think it's safe to say that probably won't see Sparks and Derulo together in the public eye anytime soon.