Why Did Jason Mesnick and Melissa Rycroft Break Up on 'The Bachelor'?
Before Bachelor Nation star Arie Luyendyk Jr. dumped his final pick, Becca Kufrin, for his runner-up, Lauren Burnham, there was Jason Mesnick's infamous breakup with Melissa Rycroft. Back in 2009, Mesnick chose to end his engagement with Rycroft on live television. He then pursued his second choice, Molly Malaney. But why did Mesnick and Rycroft break up so quickly after getting together on The Bachelor finale? Here's what happened beyond After the Final Rose.
Jason Mesnick picked Melissa Rycroft over Molly Malaney on 'The Bachelor' Season 13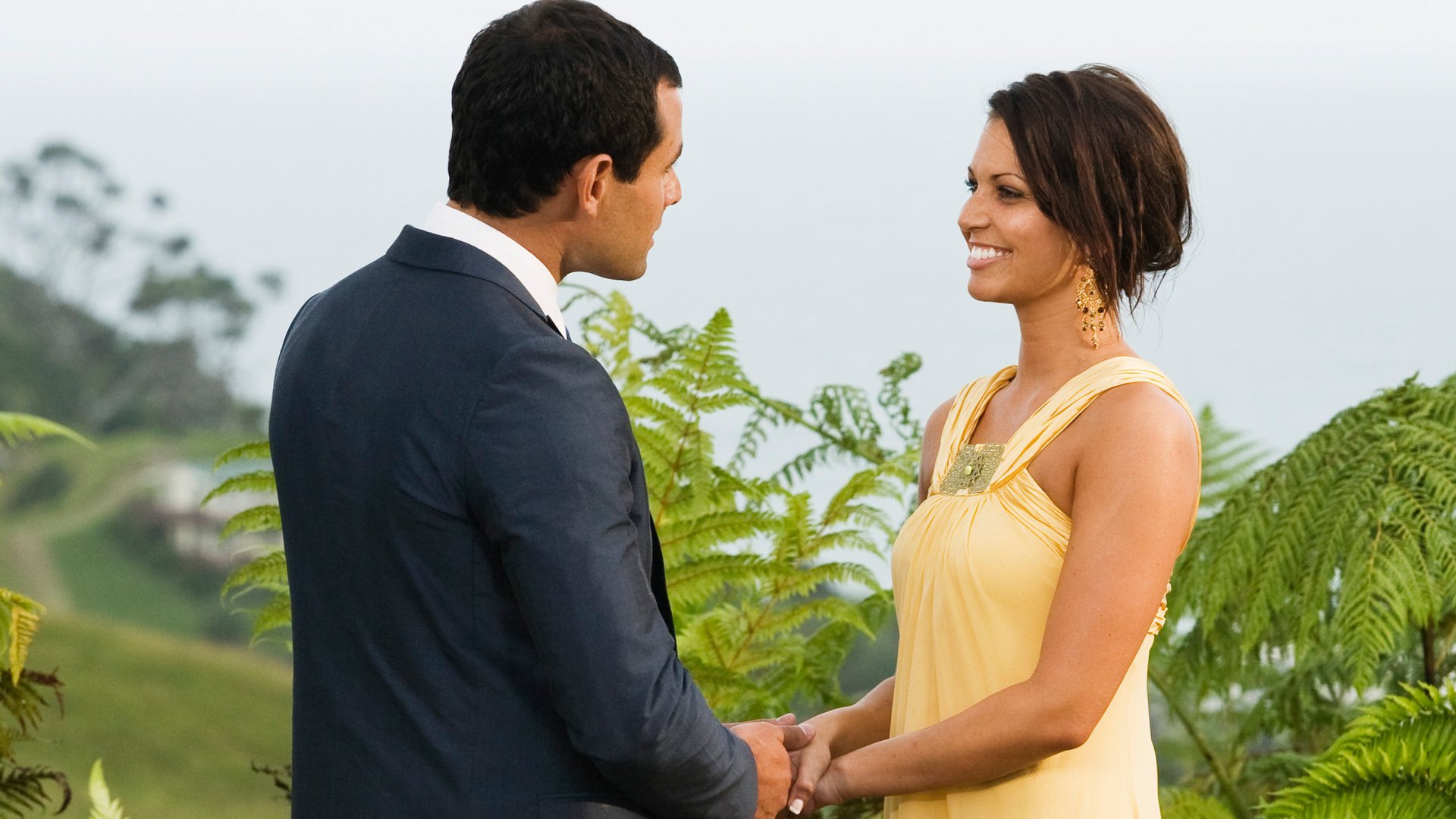 RELATED: 'The Bachelor' Star Melissa Rycroft Discusses Her New Health Initiative and What She Does to Stay Healthy (Exclusive)
In The Bachelor Season 13, Mesnick chose Rycroft over Malaney. But after ending things with Malaney, he completely broke down.
"It hurts so bad to know that I'm breaking Molly's heart," Mesnick said at the time. "She is somebody that I could see myself with forever."
Nevertheless, Mesnick still proposed to Rycroft, and she accepted.
"I came into this looking for somebody exactly like you," he said. "I said to myself early that I don't know if I could ever say goodbye to you. You make me happier than I've ever been my entire life. I've wanted to tell you something for a long time now. I am completely in love with you."
Jason Mesnick broke up with Melissa Rycroft on 'After the Final Rose'
While Mesnick's season of The Bachelor ended with a proposal, it wasn't a happily ever after for Rycroft. During the After the Final Rose special, Mesnick and Rycroft broke up.
"Since this all ended, things have been different," Mesnick said "We're not right for each other … Since [filming the show], the chemistry has been completely different."
The reality star also claimed he couldn't stop thinking about Malaney. So during the special, Mesnick asked his runner-up if they could pick up where they left off. Then Mesnick and Malaney got back together.
How Melissa Rycroft and Jason Mesnick really felt about their breakup on 'The Bachelor'
RELATED: 'Bachelor' and 'Bachelorette' Contestants Who Found Love After the Show
After The Bachelor Season 13 wrapped, Rycroft and Mesnick confirmed their relationship wasn't in the best place before After the Final Rose was filmed. Rycroft even revealed the couple ended their romance before taping the special.
"I knew on the night [of] After the Final Rose I wasn't getting dumped," Rycroft said on The Ellen DeGeneres Show in 2009. "We had already ended the relationship, and that was mutual."
That said, Rycroft was left humiliated because she didn't know about his feelings for Malaney.
"I wasn't expecting him to be like, 'Oh, yeah, peace out. I have feelings for Molly, I've been talking to her and I've been seeing her,'" Rycroft told Us Weekly in 2017. "That was when I was humiliated. You could have at least warned a chick before he walked out here."
Meanwhile, Mesnick claimed The Bachelor producers didn't want him to tell Rycroft about Malaney. In 2017, he told The Huffington Post:
We had broken up before all that. But the only thing [the producers] had asked me not to do was not to mention anything about Molly. And so I didn't do that. I never told Melissa about my feelings about Molly. Melissa and I were just getting to know each other. It had only been a few weeks since we were done filming—about six weeks. If I would have listened to my gut and my heart I would have never listened to any producer.
Are Jason Mesnick and Melissa Rycroft friends now?
Now, Mesnick and Malaney are married with two children. Rycroft also received a happy ending with Tye Strickland and their three kids. Though it doesn't seem like Mesnick and Rycroft are friends today. In an interview with Us Weekly published in 2016, Rycroft revealed she hasn't spoken to Mesnick since their split on The Bachelor.
"I have not talked to him since the day I left that stage," Rycroft said. "It is what it is, it was a breakup. There really hasn't been reasons to talk."
She later added, "We went our directions. I don't think we wish each other any ill will. We just moved on."
Even so, Rycroft and Malaney still seem supportive of one another. In an Instagram post ahead of The Bachelor: The Greatest Seasons — Ever, Rycroft revealed there's no reason to be upset about what happened back in 2009.
"Please be kind," Rycroft wrote. " Jason and Molly are great people who have created a beautiful life together. And I'm right where I am supposed to be…and with who I was meant to be with."
Then in a post of her own, Malaney celebrated Rycroft.
"Life happens in weird ways, and it doesn't always look pretty. But I know Melissa will be the first to say that she is exactly where she wants to be," she wrote on Instagram. "I feel lucky that I got to know Melissa. We went through something together that no one else has ever experienced."
Check out Showbiz Cheat Sheet on Facebook!