Why Did Jay-Z and Rosario Dawson Stop Seeing Each Other?
It doesn't feel like there was ever a time Jay-Z wasn't with Beyoncé, but there definitely was. Before becoming one of the most powerful celebrity couples, Jay-Z reportedly dated several A-list celebrities, including actress Rosario Dawson.
Jay and Dawson were an alleged item back in 2000. Though the couple never confirmed their relationship, it seemed as though the chemistry was there. However, the spark between the rapper and the actor eventually fizzled out, and the two went their separate ways.
So, why did Jay-Z and Dawson stop seeing each other? Keep reading to find out.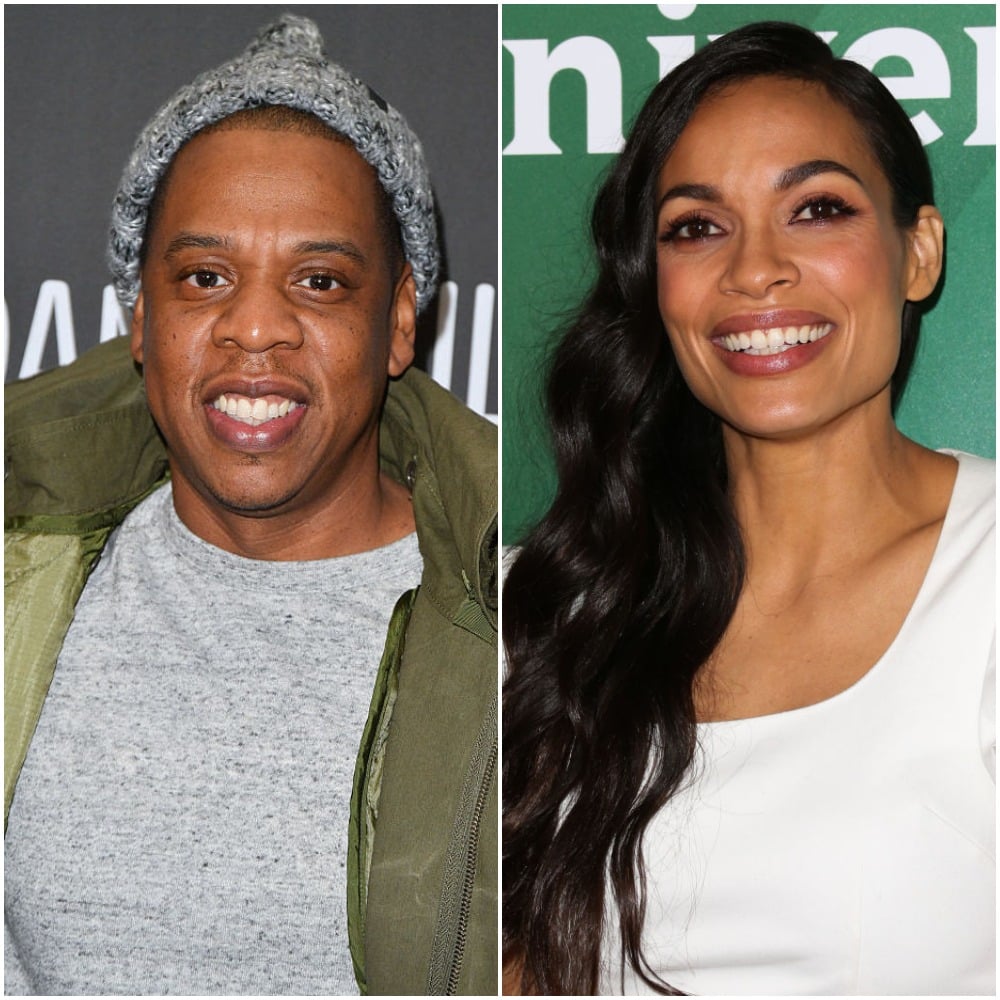 Jay-Z and Rosario Dawson allegedly dated in 2000
Before Jay-Z was "Crazy In Love" with Beyoncé, he had an alleged romance with Rent actor Dawson in 2000.
While it's unclear how the two met, they did have a short-lived relationship—even though some wild rumors out there suggest they dated for three years.
After a brief courtship, the pair went their separate ways for reasons that remain unknown. However, the rapper previously admitted that he developed a crush on Beyoncé that same year after meeting her at MTV's Spring Break festival in Cancun, Mexico.
Did Beyoncé come between Jay-Z and Dawson's alleged romance?
In 2018, Jay-Z and Beyoncé released their joint album, Everything Is Love, and in the song "713," the rapper reveals how he and the singer met for the first time.
On the track, Jay raps about meeting Beyoncé at MTV's Spring Break festival in March 2000.
As the lyrics go, they then sat next to each other on the flight home to New York City but didn't meet again until two years later.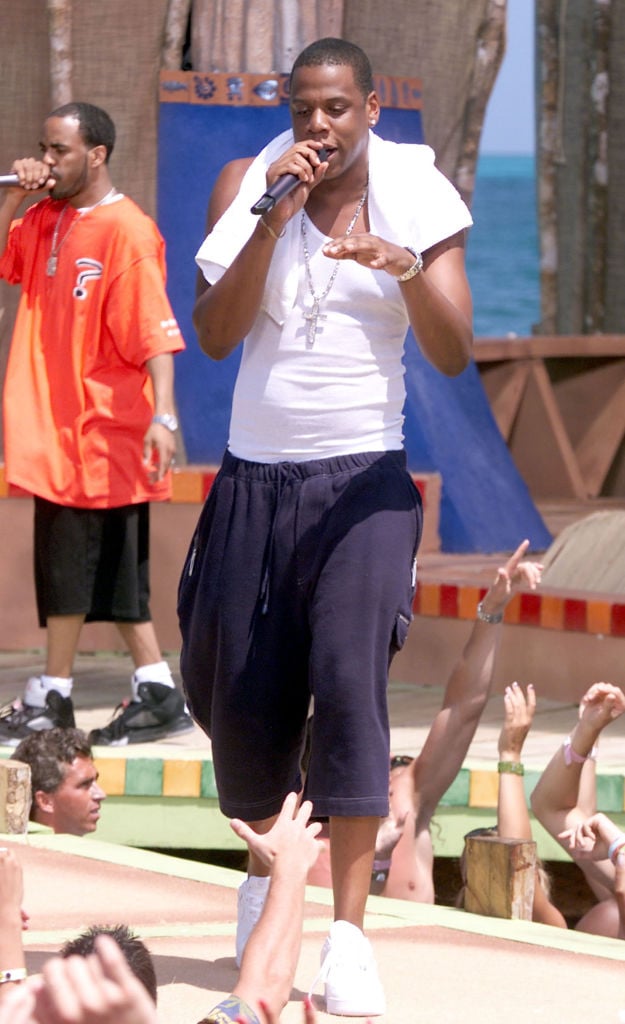 RELATED: Why Aaliyah and Jay-Z Stopped Seeing Each Other
"We played it cool at the pool of the Cancun, VMA / Confidence you exude make the fools stay away Me, I played my room, let the fools have they say," Jay raps in the first verse. "Fate had me sittin' next to you on the plane / And I knew straight away, uh."
"The next time we would speak was like two years away / You had a man, you shut it down until you two had a break / I bet that dude rued the day," he continues. "You kept me up on the phone while you were away / You came back, I let you set the date, Nobu on the plate / I brought my dude to play it cool, my first foolish mistake."
While it's unclear if Jay-Z was still dating Dawson when he met Bey, it was clearly written in the stars for the rapper and the singer to end up together.
Jay-Z and Beyoncé recently celebrated their 12th wedding anniversary
Fast-forward eight years after their first meeting, Jay-Z and Beyoncé tied the knot in a secret, intimate wedding ceremony at the rapper's penthouse home in New York City in April 2008.
In 2012, the pair welcomed their daughter Blue Ivy, and five years later, they became parents to twins, Rumi and Sir.
Today, the couple is still happily married.
As for Dawson, she's currently in a relationship with New Jersey Senator Cory Booker. The former presidential candidate has even gushed about the actor, saying he's "very, very blessed" to be dating her.
"As our relationship grows it's difficult, but she is such a deeply soulful person. And has taught me a lot of lessons about love already," he said while appearing on an episode of The Ellen DeGeneres Show in 2019. "Sometimes, you show the greatest strength when you make yourself vulnerable."
"She really has this nurturing spirit that has made me more courageous not just in the love that I project and want to see in our country, but I think in our own personal relationships to love more fearlessly. I'm very, very blessed to be with somebody that makes me a better person."
RELATED: Beyoncé Spared No Expense for Jay-Z's 41st Birthday With a $2 Million Gift