Why Did 'Jurassic Park' Star Ariana Richards Quit Acting? Plus What Is She Doing Now?
Ariana Richards was one of the stars of the classic film 'Jurassic Park' but is no longer active in Hollywood. What happened?
There are few movies from the 1990s as iconic as Jurassic Park. Dinosaurs have always been a source of intrigue to humans, both the young and old. People can't learn enough from reading what knowledge we have of the extinct reptilians to viewing their bones in museums. Children love dinosaur toys and stories, but no one has ever seen a dinosaur alive due to their extinction.
Steven Spielberg's Jurassic Park brought dinosaurs to life in 1993. The special effects were excellent for the time and still hold up today. Viewers feel as though they are there in the park, seeing the giant reptiles for themselves. The characters are equally as memorable as the dinosaurs, as the actors did a fantastic job. Many of the actors are big celebrities who are still actively working today, but child actor, Ariana Richards, has rarely been seen on the big screen since the movie's success.
Who is Ariana Richards?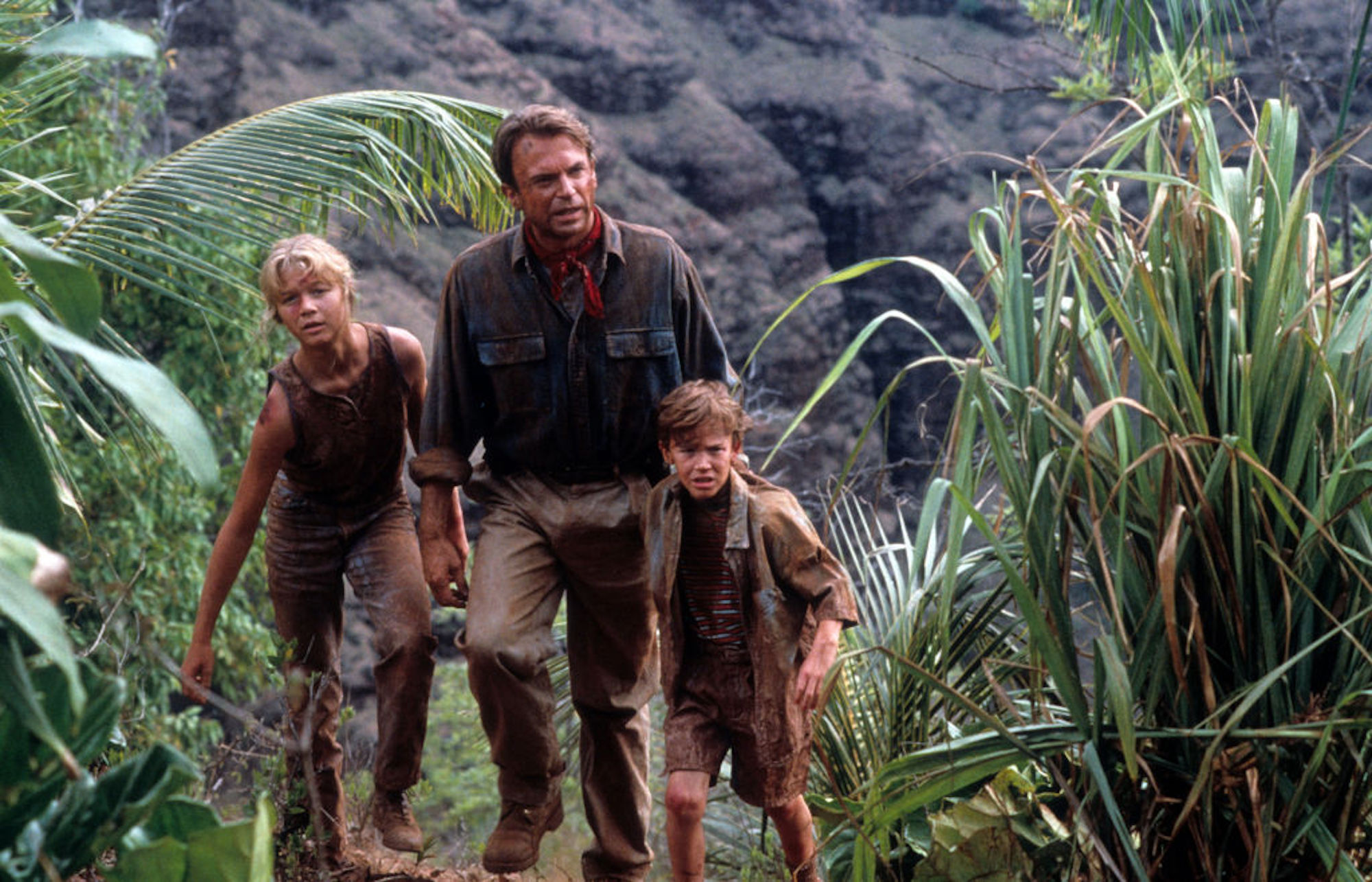 According to IMDb, Richards was born in California in 1979. She was first seen on TV as a ballerina in a hair salon commercial when she was seven years old. Shortly after, Richards began acting in movies. She won the Best Young Actor award consecutively in 1991 and 1992 for two made-for-TV films. Throughout the late 80s and the 90s, Richards acted in a long list of television programs and movies. Her most memorable role, however, was Lex Murphy in Spielberg's Jurassic Park. 
Richards won yet another Best Young Artist award for her role in Jurassic Park, as well as several other awards worldwide, including a Bambi Award. It seemed Richards had a bright future in acting, yet, according to Best Life, she doesn't act anymore.
Why did Ariana Richards quit acting?
While filming Jurassic Park, Richards was also quietly pursuing her other passion, painting. She thinks, in part, painting is in her blood. One of her ancestors was the early Italian Renaissance painter Carlo Crivelli. Her grandmother was also a professional painter. Richards told Amblin that it was indeed her grandmother who became her first serious mentor. She recalls at about the age of ten when her grandmother taught her color theory. 
On the set of Jurassic Park, she completed watercolors that were so impressive that Spielberg has one framed in his house. Since that time, Richards went on to attend Skidmore College, where she earned her BS in Drama and Art. After graduating from college, Richards continued her studies at the Art Center College of Design in Pasadena. Her work is heavily influenced by the Old Masters and Impressionists such as Monet and Degas. Other, more feminine influences like Mary Cassatt are visible in her work.
Where is she today?
Richards is well regarded in the world of art. She has an art gallery in Portland, Oregon. She also has three studios across the globe. One is in the United States. The other two are in South America and Europe. She spends her time split between these locations with her husband and daughter, Isabelle. 
Although Richards hasn't acted in quite some time, she has not given up on the industry. In an interview with Ambling, Richards said, "Even though I've been focusing on art for a long time, since I was in college, and made that such a focus and priority, I absolutely adore acting. If the right role came along, the right opportunity, I would totally jump at the chance." When asked what types of roles she was interested in, Richards said it was all about finding a part that is the right fit, whether that is acting or even voice-over work. 
RELATED: 8 of Steven Spielberg's Most Popular Movies and How to Watch Them
Related post url: