Why Did Kendall Jenner and Ben Simmons Break Up?
Kendall Jenner and Ben Simmons broke up to the surprise of almost everyone. They are one Kardashian-Jenner clan relationship we don't hear much about. Some may think that's because the couple is "boring" — those people are wrong.
Living out of the limelight was actually a deliberate decision made by the couple, one that Jenner actually applies to all of her close relationships. Considering the pair hasn't been all over tabloids, it really came as a shock when the news broke that the pair split.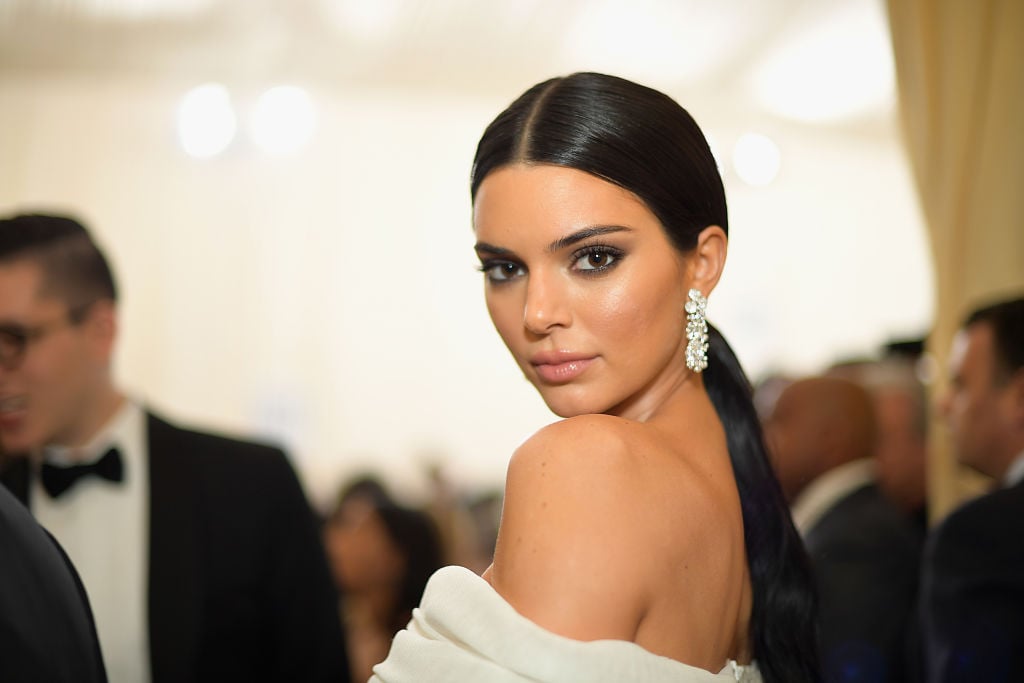 Who is Ben Simmons?
Before we get into the relationship deets, let's take a look at Kendall's now ex-beau. Simmons is a professional basketball player currently signed with the Philadelphia 76ers. Inspired by his father, the Australian-born Simmons made the move to the United States to chase his dreams.
He attended high school in Florida and then spent a single season at Louisiana State University. Why a single season? His team failed to make the NCAA tourney, so he dropped out and went with option two — the 2016 NBA draft.
Simmons did so well in the draft he was the No. 1 pick and eventually ended up with the 76ers. He's so good he was even crowned Rookie of the Year last year! Simmons career, while short, has done him well. He's currently worth an estimated $75 million, making him an affluent member of society, one who could easily catch Jenner's eye.
How did Ben Simmons and Kendall Jenner meet?
Jenner made it a point to keep her and Simmons's relationship on the down low. While her sisters (and half-sisters) seem to parade their relationships around for all the world to see, Jenner took a smarter approach. Ultimately, this means we know less about the couple, but it also means they managed to evade the hungry wolves aka the press for the duration of their relationship.
Despite doing her best to keep things quiet, some details have leaked. According to sources, Simmons and Jenner met like most people do, through mutual friends. Their bond started innocently enough, with dinner dates and shopping sprees. Rumors began spreading in May of last year that they were official, but Jenner didn't confirm anything until February of this year.
She dropped the bomb while on Ellen. Ellen DeGeneres, being the slick host that she is, awkwardly dove into a conversation about Jenner's love life. With no way out, Jenner cleverly responded that she and Simmons had been dating for "a bit."
Why did Kendall Jenner and Ben Simmons break up?
It was a smart move to keep their relationship out of the spotlight, but it wasn't enough to keep them together. After only one year together, the cute couple called it quits, but why? Distance. Kendall resides in Los Angeles while Simmons spends the majority of his time in Philadelphia. Being in a long distance relationship can certainly take its toll, and that's precisely what happened here.
"She cares about Ben and always wants to end her relationships on good terms." – insider
It isn't just their home states between them either. Jenner also knew she would be out of the country quite a bit and felt it was a perfect time for a break. As they are separating on good terms, there's always a chance that they will get back together once their schedules align a bit better.
Were people happy about the sudden separation
Strangely enough, plenty of basketball fans are probably rejoicing about the break up at this very moment. Twitter fans are known to have zero chill, evident by them sending tons of tweets to Simmons, begging him to end his relationship with Jenner. As far as they were concerned, Simmons was off his game because he was too caught up in the relationship life.
Comments included things like "Ben needs to dump Kendall and work on his jumpshot." and "Ben Simmons this is your last chance… make this off-season count. I want to see that mid-range jumper. I want you to shoot the ball and dominate… please don't just hang out with Kendall, get to work!!!" They didn't stop there, though. One Twitter user even tweeted Jenner asking her to break it off with him for the sake of the team.
So at least for now, it looks like NBA fans got exactly what they wanted.