Why Did Kristen Doute from 'Vanderpump Rules' Think She Was Going to Be Brittany Cartwright's Maid of Honor?
Kristen Doute from Vanderpump Rules didn't hide her disappointment when she wasn't asked to be Brittany Cartwright's Maid of Honor. She seemed happy to be part of the wedding party, but really thought she was going to be tapped for the honor.
Doute felt the sting a little further when Katie Maloney was asked to be Cartwright's Matron of Honor. Cartwright chose hometown friend, Cara Marie to be her Maid of Honor.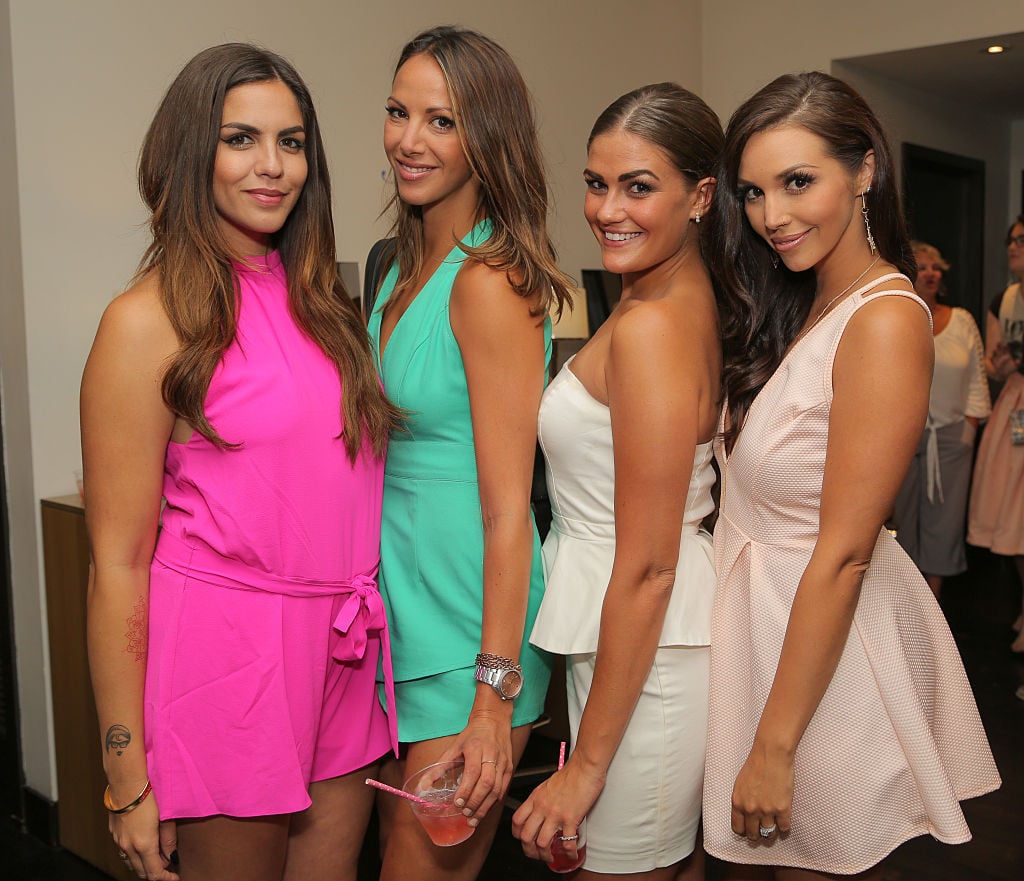 Choosing a childhood friend likely made sense for Cartwright, especially when your current friend pool works and plays together. But Doute seemed pretty hurt that she was not asked for the top wedding role. Doute reveals what viewers and other cast members didn't realize.
Cartwright explains the role doesn't diminish their friendship
Being asked to be the Best Man or Maid of Honor at a wedding may symbolize that the chosen person is primary in the bride or groom's life. However, Cartwright shared that she told Doute the role doesn't mean they have a lesser friendship.
"I told Kristen, just because Katie and Cara are Maid of Honor and Matron of Honor does not mean that I love them more than you guys or mean that I love them more than any of my bridesmaids; my sister is a bridesmaid," she said during the Vanderpump Rules After Show.
She added, "Katie and Cara are who introduced me to Jax; that's how we all met each other, this was the beginning of everything. Katie is my neighbor; we see each other every day; we've gotten so freakin' close."
But Doute sees it this way
Cartwright actually seemed upset that Doute's feelings were hurt. "Awe, I feel bad, I didn't know that," Cartwright said when she learned Doute was sad not to be chosen. "I didn't know that she thought that." She adds later in the interview how she didn't want to leave anyone out or hurt feelings. So she feels sad that Doute is upset.
Stassi Schroeder said to Doute she didn't know she was campaigning for the role. But Doute said she wasn't gunning for the part, but merely thought she'd be awarded Maid of Honor.
"Brittany's entire family as I've met them have told me they thank me every day for taking care of her and being her very best friend in L.A.; I'm like a sister to her and I'm like, 'Son of a bitch, I'm going to be f**king Maid of Honor," she said.
Doute chalks it up to this
Now that Maloney has been chosen from the group, Doute thinks this may be one reason. "Sorry I'm not freaking married," she said. "Sorry I don't live down the hall. Katie, who bitched and complained about them moving down the hall, to begin with." Meanwhile, Schroeder and Ariana Madix look on appearing completely uncomfortable.
Maloney tries to smooth everything over by saying she's not a better friend to Cartwright. "We are all amazing friends," she says. "But what I'm saying is what she lacks, I have."
Doute says she's sweating and getting upset in her separate interview. Schroeder and Madix insist they had no idea Doute was this upset. "I just thought you were being extra," Schroeder says.
"Brittany and I shared a Pinterest board since the say she got engaged," Doute added. "I guess I'm best qualified for the job, but that's fine."
Check out The Cheat Sheet on Facebook!