Why Did Led Zeppelin Never Do a Reunion Tour?
Between 1950-80, there were too many rock 'n' roll tragedies to count. In 1959, the world lost Buddy Holly and a 17-year-old Ritchie Valens in a plane crash. A decade late, Jimi Hendrix and Jim Morrison died within a year of each other. Neither had reached the age of 30.
In September 1980, tragedy struck once again when Led Zeppelin drummer John Bonham passed away at 32. This one was devastating for so many reasons. However, the loss seemed immeasurable because of one thing: Bonham reigned (then and now) as rock's greatest drummer.
You simply don't replace someone like that and head back into the studio. Certainly, the surviving members of Led Zeppelin didn't think there was any decision to make. The band quickly announced it had canceled its U.S. tour.
About two months later, Zeppelin said it was no more. Yet that left three legendary musicians in their prime. Rumors of a reunion tour have popped up every year since 1980. However, it's never happened, and never really had a chance of happening.
Robert Plant, in particular, never liked the idea.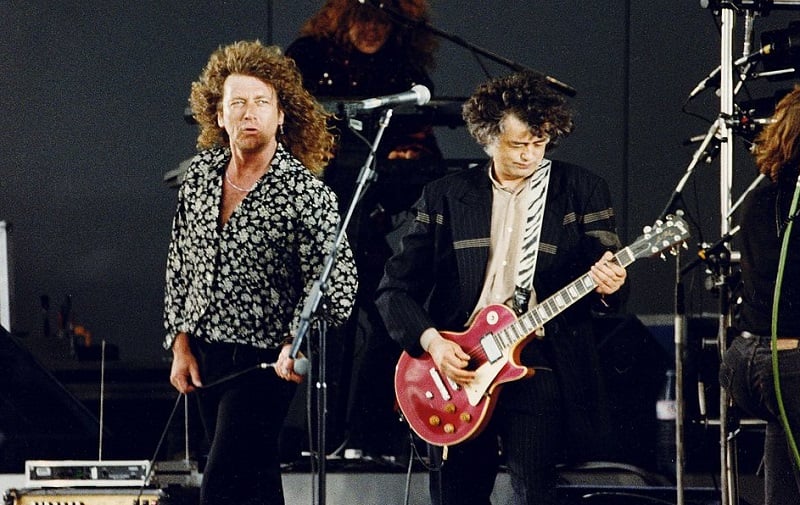 In the first week of December '80, fans heard the message many had been expecting. As a band, Led Zeppelin released this statement:
We wish it to be known that the loss of our dear friend, and the deep sense of undivided harmony felt by ourselves and our manager, have led us to decide that we could not continue as we were.
It didn't say they were done as musicians; it didn't say there was no chance they'd ever play together; but it basically said there would be no Zeppelin in the future. That statement couldn't have surprised too many fans. (Bonham was that good.)
Afterward, the surviving members (Robert Plant, in particular) began carving out their solo careers. In 1982, upon the release of his first solo record, Plant began answering the first of about a million questions he'd receive on the subject from reporters. (This one came from Louder.)
"There's certain people you don't do without in life, you don't keep things going for the sake of it," he said of Bonham and the band. "There's no purpose for keeping things going. For whose convenience? Nobody's, really."
But Plant also thought in practical terms of the drummer he played with before Zeppelin was even a band. "No one could ever have taken over John's job," he said. "Never, ever!" Meanwhile, Plant had launched a very successful career on his own.
In the coming decades, he'd describe the concept of a Zeppelin reunion as "impossible," "deceit," "a compromise," and "quite sluttish." By 2015, he had no patience left. "My suggestion to you is to make sure you wear the right clothes when they kill you," he told an Esquire reporter who asked.
There's no such thing as Led Zeppelin without John Bonham.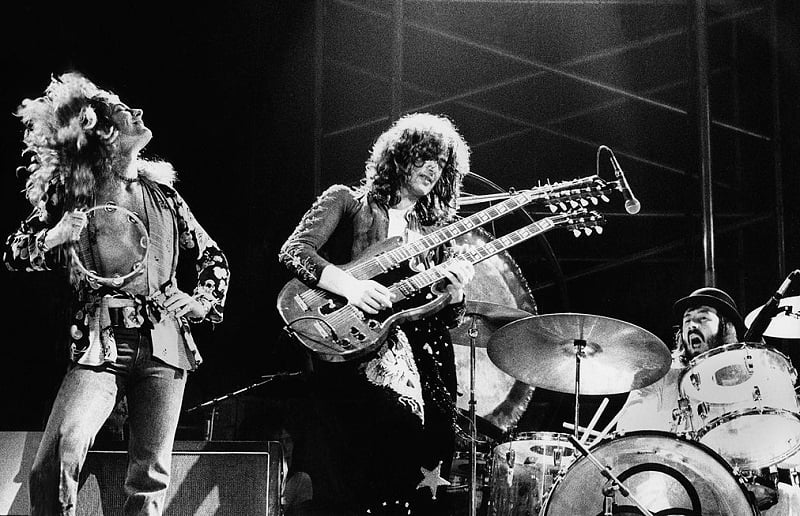 The obvious answer to why Zeppelin never regrouped was the first reason the band gave (and Plant repeated): No one could ever replace Bonham. Meanwhile, attempts to recreate the magic fell flat. At Live Aid (1985), the results were ugly. (Phil Collins played drums.)
In 1988, for an Atlantic Records anniversary party, the surviving Zep members suited up with Jason Bonham (John's son) on drums. Again, it left everyone with a bad taste in their mouths. In the mid-'90s, an MTV Unplugged album and tour of Page and Plant got a little better.
However, no one kidded themselves they were seeing the rebirth of Led Zeppelin. The gods that once walked the earth no longer had it in them. Quite simply, it became more obvious every time out that you couldn't "do" Zeppelin without the thunder and crisp swagger of Bonham on drums.
You couldn't pay Jimmy Page, Plant, and John Paul Jones (who also has had a busy solo career) enough to try. As Plant said in so many words, why ruin what had become untouchable?
With the remaining members now in their 70s and not interested, it's safe to say Led Zeppelin will never regroup to tour (or record). That's for the best.
Check out The Cheat Sheet on Facebook!