Why Did Mae West Turn Down a Role in a Movie With Elvis Presley?
Mae West started performing in vaudeville at the tender age of 14 and eventually became a force of nature in Hollywood. She rose to fame penning Broadway plays that enraged conservative critics and scandalized many audiences. Later, as an actor, director, producer, and investor, she created a number of roles for herself as a sex symbol, comedic con artist, and confident femme fatale.
But when called upon to act in the 1964 film Roustabout alongside Elvis Presley, West turned the role down. According to Presley's former bodyguard, Sonny West, here's why she was so opposed to acting with the King.
Mae West made a name for herself playing controversial roles
West launched her career in vaudeville and burlesque in her teens, scandalizing and titillating audiences with her parodic takes on Victorian sensibilities, baby vamp persona, and love of the "shimmy."
According to Biography.com, the censure of religious and moralizing critics only served to boost her career. After West produced and starred in the 1926 Broadway play Sex, which she wrote herself, her arrest for "indecency" made headlines and earned her swarms of new fans. Her plays often dealt with taboo and controversial topics, especially those involving sexuality.
West didn't nab her first movie contract – with Paramount Pictures, no less – until the age of 38. Her age didn't deter her from playing a host of sexy starlets and swindling seductresses in films like I'm No Angel and She Done Him Wrong.
She was hounded by members of the Hays Code organization, who often censored her films to make them less explicit. The daring performer simply responded by infusing her movies with double-entendre one-liners and sexual innuendo; she became a master in the art of suggestion.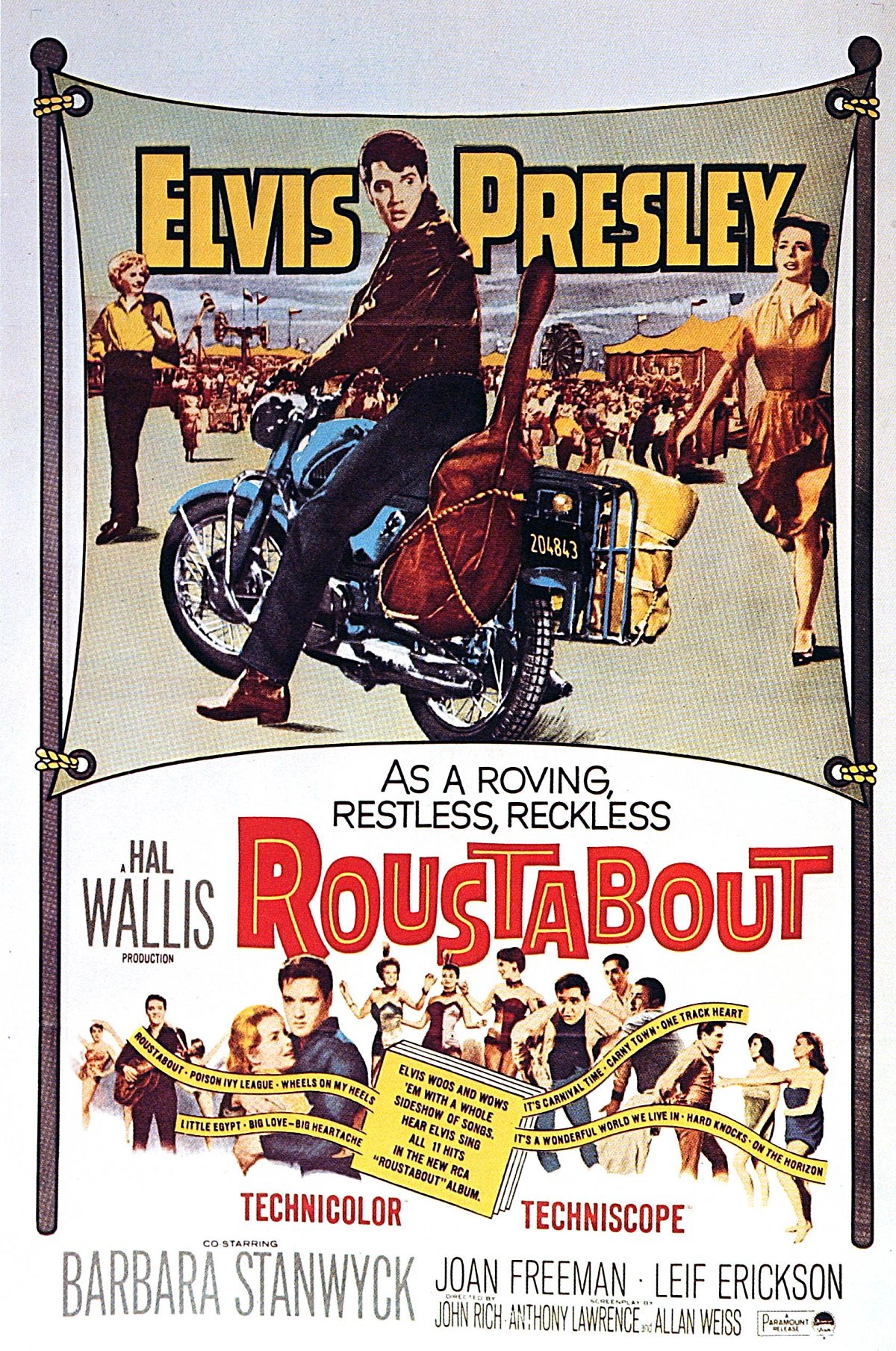 RELATED: Elvis Presley Sang This Famous Dolly Parton Song to Priscilla After Their Divorce
She was asked to take on a supporting role alongside Elvis Presley in 'Roustabout'
West was known for maintaining a high degree of creative control over her roles. She didn't give in to pushback easily. She also considered her carefully crafted persona to be an important part of her art.
That's why it's not too surprising that, at the age of 69, West turned down what many would have considered to be an incredible opportunity to star in a film with the King of Rock and Roll.
According to Presley's longtime bodyguard, Memphis Mafia member Sonny West, West refused to take on the part of carnival owner Maggie Morgan in the 1964 movie musical Roustabout. Presley played Charlie Rogers, a down-on-his-luck musician who began working as a "carnie" at a struggling traveling carnival to make ends meet.
In his 2007 memoir, Elvis: Still Taking Care of Business, Elvis' bodyguard claimed that West patently refused to take on the role of Maggie because she didn't want to be seen as a maternal figure.
"In the original screenplay, Maggie was to be Elvis's mother," Sonny wrote. "That was all West needed to hear. 'I ain't never played mothers in my life, and I'm certainly not going to now,' she reportedly said."
RELATED: Marlon Brando Once Said He 'Would Rather Have Been Dragged Over Broken Pottery' Than Have Sex With 1 of His Co-Stars
West turned down the role when she found out she would be playing Elvis Presley's mother
Ultimately, the role West turned down was taken on by Barbara Stanwyck instead.
Stanwyck started out as a Ziegfeld chorus girl on Broadway before becoming the highest-paid actress in Hollywood at one point, starring in comedies like Ball of Fire and The Lady Eve and film noir classics like Double Indemnity and Sorry, Wrong Number. The role of Maggie was shifted to become more of a nurturing maternal figure rather than Elvis's actual mother.
This wasn't the only major role West turned down alongside a big star. In fact, according to The Village Voice, she regularly turned down roles that would have required her to play a matriarch, widow, or "has-been. She also wasn't fond of parts that emphasized the character's status as a senior citizen.
She was originally offered the role of Vera Prentice-Simpson in Pal Joey with Marlon Brando; the role ultimately went to Rita Hayworth. West also refused the role of Norma Desmond in Sunset Boulevard for similar reasons. Gloria Swanson won the Golden Globe for Best Actress for the memorable part.