Why Did Melissa Gilbert and Bruce Boxleitner Divorce?
'Little House on the Prairie' star Melissa Gilbert married Bruce Boxleitner in 1994. Find out why they divorced in 2011.
In Little House on the Prairie, Laura Ingalls (Melissa Gilbert) found love as a teenager. After a few years of courtship, viewers watched as Laura married Almanzo Wilder (Dean Butler). The couple eventually had children on the show and remained married until Little House ended in 1984.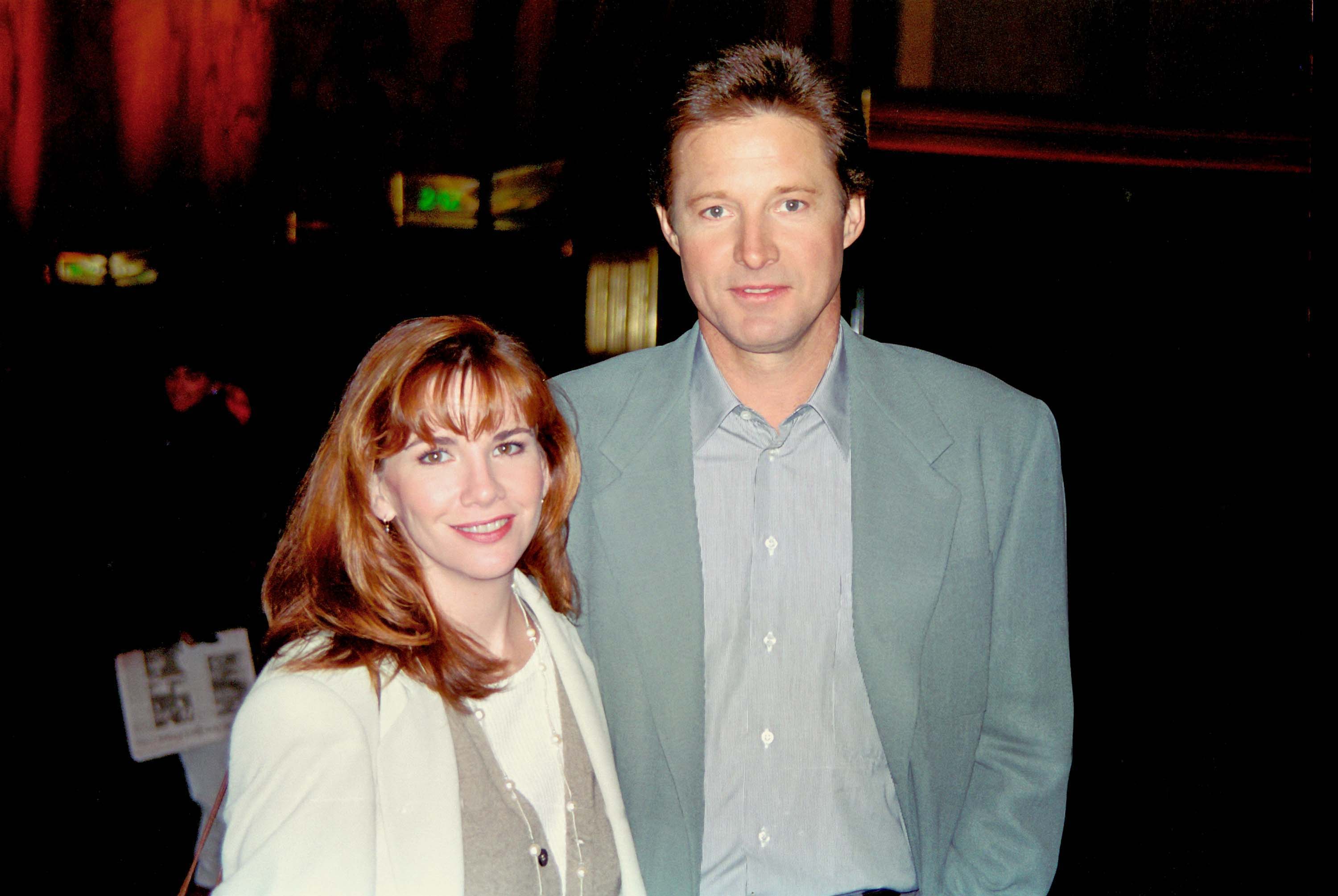 Although her character found love early on, Gilbert admittedly had several failed relationships and marriages during her public career. So, what happened between Gilbert and her second husband, Bruce Boxleitner? 
Melissa Gilbert met Bruce Boxleitner after 'Little House on the Prairie'
In her memoir, Prairie Tale, Gilbert shared that she spent most of her youth searching for love. After briefly dating her co-star, Michael Landon's son, Michael Landon, Jr., the Miracle Worker star met Rob Lowe at 17. The romance was Gilbert's first long-term relationship and resulted in an engagement. They dated up until Little House ended in 1984. Unfortunately, the relationship ended when she became pregnant with their child. Gilbert also had a miscarriage shortly after the breakup.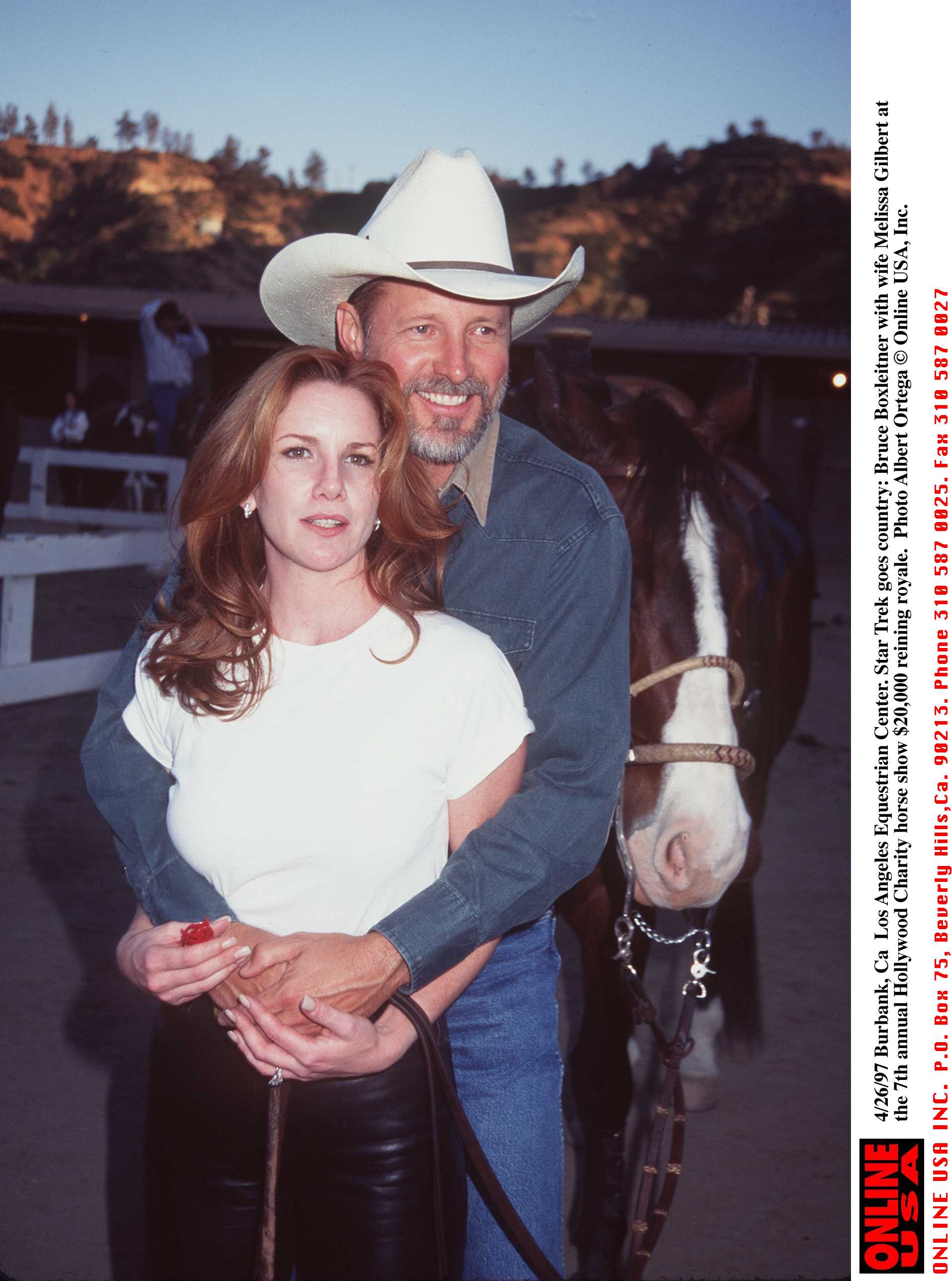 Once her relationship with Lowe ended, Gilbert moved on to another actor, Bo Brinkman. The couple got married in 1988 and had their son, Dakota Brinkman, one year later. However, her husband's infidelity ultimately ended their relationship. During a counseling session, Gilbert learned that her former husband cheated on her with Little House alum Shannen Doherty. 
The Diary of Anne Frank star divorced Brinkman in 1992. One year later, she married actor Boxleitner. In her book, Gilbert said she had a crush on the How the West Was Won star and hung a photo of him in her school locker years before they met. 
The reason Melissa Gilbert divorced Bruce Boxleitner
Two years after they got married, Gilbert gave birth to her and Boxleitner's son, Michael Boxleitner, in 1995. She named their son after Landon, who died of pancreatic cancer on July 1, 1991. The Splendor in the Grass star also helped her second husband raise his two sons from a previous marriage, Sam and Lee. 
Gilbert and Boxleitner were married for 16 years. In 2009, the actor dedicated the book to her then-husband and their four children. However, their romance ended in 2011. After 16 years of marriage, Gilbert filed for divorce and cited "irreconcilable differences," per The Hollywood Reporter. 
"We have loved each other for a very long time," she said in a statement via ABC News. "And we share four incredible sons together."
Is Melissa Gilbert married in 2021?
Gilbert and Boxleitner finalized their divorce in 2011. Following their split, she met The West Wing actor Timothy Busfield at a bar in 2012. Because of their longevity in Hollywood, the pair saw each other passing years before they got together. When they decided to date, they both had two divorces under their belt. Additionally, the Laura Ingalls actor's lover had three children from his past marriages. However, the couple took a chance on each other and got married on April 24, 2013, and have now been married for seven years. 
"Six years ago today, I married my soulmate. I have never been more content, more cherished, or happier," Gilbert wrote on Instagram in 2019. 
"Every day, even the difficult ones, is filled with a joy I never could have imagined," she continued. "I love you, my sweet husband. Happy anniversary."