Why Did Nas and Kelis Divorce?
Even though it's been a while since we heard Nas and Kelis' names in the same sentence, it wasn't that long ago they were considered one of hip-hop's most famous couples.
From 2002-2009, the pair appeared to have an ideal relationship. Nas even got a tattoo of the singer's body on his forearm — proving to fans that they planned to maintain a long-term commitment. However, the couple's relationship eventually went downhill, and they both recently revealed what led to the demise of their marriage.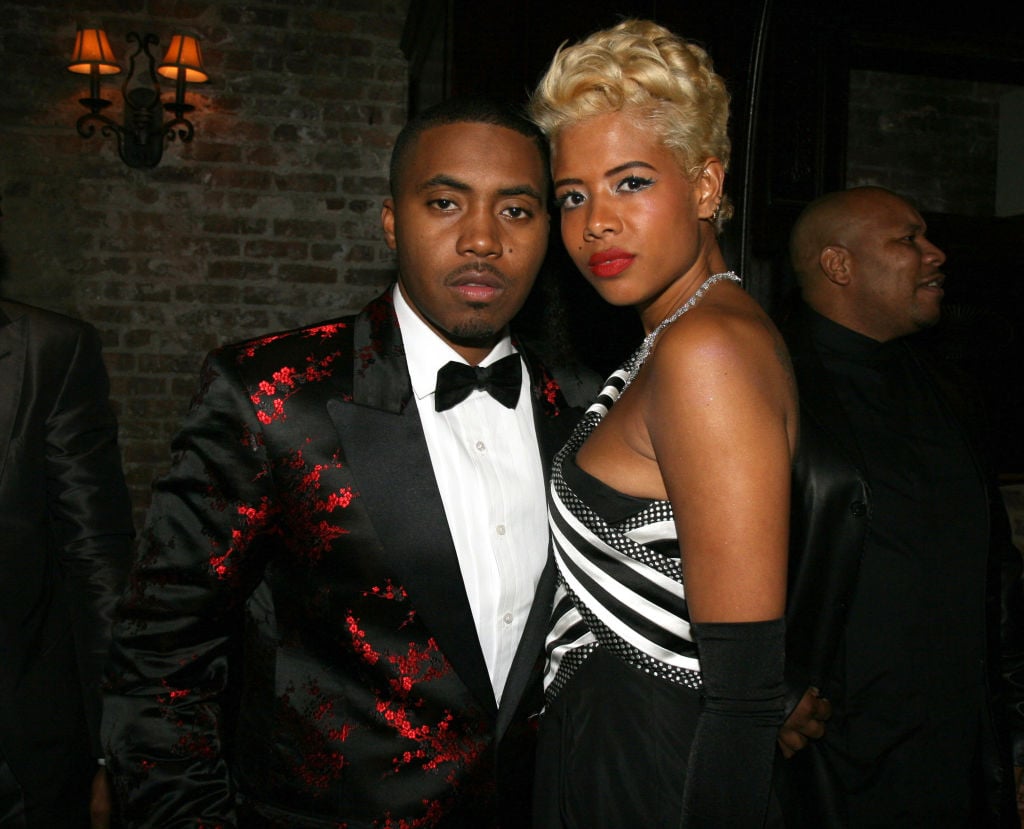 Nas and Kelis tied the knot in 2005
In 2002, hip-hop icon-couple Kelis and Nas met for the first time at an MTV Music Awards after-party hosted by Sean' Diddy' Combs.
According to Kelis, the rapper initially played coy during their first meeting but turned on the charm once they started exchanging pleasantries.
"Everyone moves out of the way, and Nas stands up, and I put my hand out, and I'm like, Hey, I'm Kelis," she previously told Vibe magazine. "And he goes, 'Who?'… So I'm crawling into a f**king hole, and he's like, 'Wait-huh? What's your name? And I'm like, Kelis, and he's like, 'Oh, well that's great, because I've been waiting to make you my wife all these years.'"
The pickup line clearly worked on the singer because shortly after that, the pair began dating, and in 2004, they became engaged.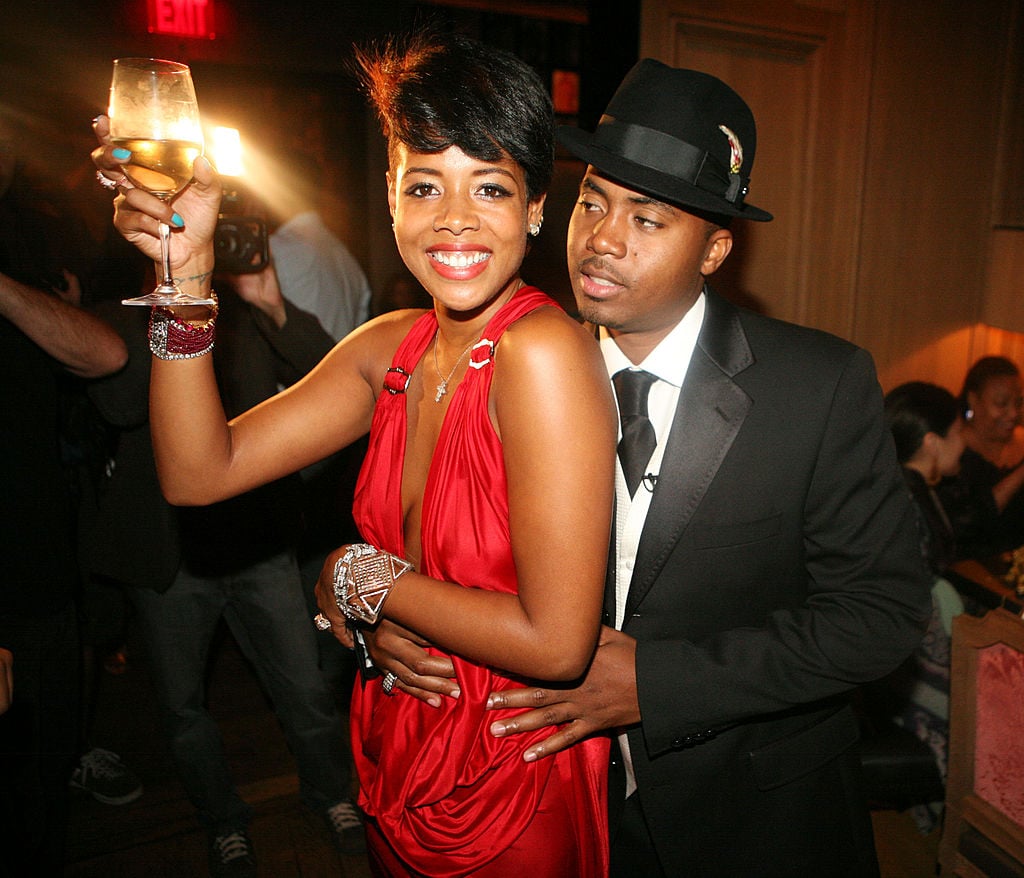 RELATED: Is Jay-Z Still Feuding with Fellow Rapper, Nas?
In January 2005, the couple married at Morningside Baptist Church in Atlanta, Georgia, in front of 175 guests. As you can expect, the wedding created a ton of buzz — mainly because Kelis' green silk and chiffon wedding dress made rounds in style gossip columns for its untraditional color and bold statement.
Three years after they married, rumors of Nas' alleged infidelity started popping up, but the press wasn't able to prove this claim since the musicians lived a pretty private lifestyle.
Nas and Kelis' relationship fell apart right before the birth of their son
In April 2009, Kelis, who was seven months pregnant at the time, filed for divorce from the hip-hop star citing irreconcilable differences. However, it wasn't until eight years after their divorce was finalized that Kelis revealed what really went wrong in her and Nas' marriage.
In a 2018 interview with Hollywood Unlocked, the singer alleged that the rapper had abused her during their five-year marriage. Not only did she call their relationship "toxic," but the celebrity chef also claimed Nas would "drink too much" and instigate physical fights with her.
RELATED: These Divorced Celebrities Pay More for Child Support Than You'd Ever Imagine
"I've waited nine years to say anything. I've never talked about this man. Ever … Did he hit me? Mmhmm. Did I hit him back? Mmhmm," she said. "I'm not afraid to throw a punch, but I wouldn't have started it. I'll participate in ending it, but I wouldn't have started it."
Five months after Kelis made her claims, Nas responded to her accusations by sharing a seven-part statement on Instagram, denying that he physically abused her during their marriage.
"I do not beat women," he wrote. "I did not beat up my ex-wife. You made up stories about me and claimed I did things that YOU DID."
In a turn of events, Nas went on to accuse his ex-wife of being the abusive partner, claiming that he endured a decade of "hostile behavior" and "verbal abuse."
He penned, "10 years of keeping my silence during a decade of dealing with very hostile behavior [sic] and verbal abuse and even your stepfather holding you back from one of your physical violent Attacks [sic] on me right outside your house THIS year while trying to pick up our son while he watched from the window."
The rapper also claimed that Kelis had been keeping him from his son, despite winning joint custody a few months prior.
Where do Nas and Kelis stand with each other today?
While it's unclear where the exes stand with each other today, it seemed like they were on good terms before Kelis made her abuse claims in 2018.
A year before that, the singer expressed her support for Nas finding love again after it was rumored he and Nicki Minaj were dating.
"I don't want him," Kelis explained to Essence. "First of all, it's so funny because people thought I was angry. Why? Take him! Please dear God, take him back! Please! I beg of you take him back! I think he's lonely. Seriously, this all started when she left. Come back! I was not mad at all. I was not mad."
After that, neither Nas nor Kelis spoke about their post-marriage relationship — that is until they aired out each other's dirty laundry.
Both celebrities have moved on with life
After splitting from Nas, Kelis found love again with her now-husband, Mike Mora, whom she married in 2014. Together, the couple has a son named Shepherd.
As for Nas, he has yet to remarry. But despite not looking to settle down, the rapper has dated his fair share of famous women throughout the years.
Like we mentioned before, Nas was rumored to have dated Nicki Minaj, but that relationship was never confirmed.
In February 2020, the rapper sparked romance rumors with Basketball Wives star, Draya Michele, but neither has addressed the romance speculation.