Why Did Ryan Reynolds and Scarlett Johansson's Marriage Fail?
Today, Ryan Reynolds is known for his adorable relationship with wife, Blake Lively. The couple has two children with another on the way, and it seems as if they've always been together. However, there was a time when Reynolds was married to another actress.
If you look way back in Hollywood history, you'll find that Reynolds had a two-year marriage with Scarlett Johansson. Although the public has mostly forgotten about this relationship, we have all the details.
Ryan Reynolds and Scarlett Johansson fell in love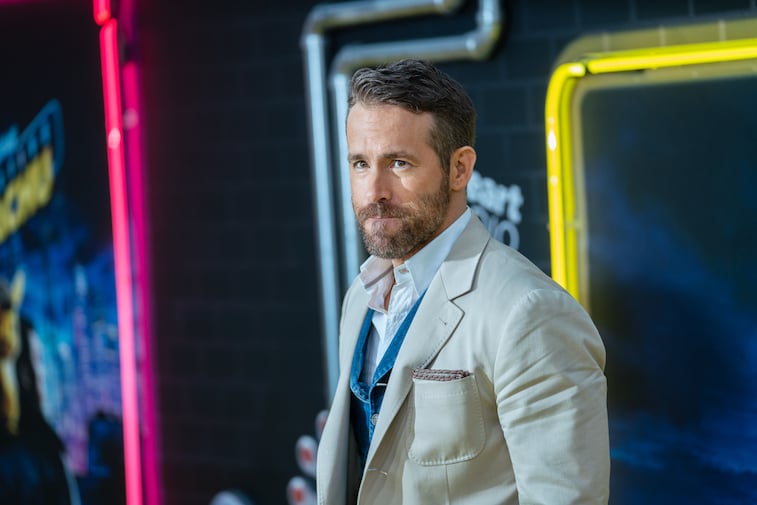 Before her relationship with Reynolds, Johansson was in a romantic entanglement with heartthrob, Josh Hartnett. Reynolds was seeing the Ironic singer, Alanis Morissette. After almost getting married, Reynolds and Morissette split, about a year after Johansson and Hartnett had called it quits.
Reynolds and Johansson were very private with their relationship, so we don't know exactly how they met. But we do know that by 2007, they were dating. The couple was rarely seen together, and very few pictures of this time exist. But after only a year of dating, they officially announced their engagement.
With only a few friends and family in attendance, the couple tied the knot at a wilderness retreat outside Vancouver, B.C. They provided no details to the press and kept the whole thing highly secret. We don't even know what kind of dress Johansson wore, which is a shame.
Ryan Reynolds and Scarlett Johansson kept things private
Around their first anniversary, Johansson finally spoke to Glamour about why she kept the relationship so private. "I would never ask somebody about their marriage if I didn't know them," she said.
Johansson also insisted that she wasn't the person who should be giving marriage advice to anyone, so she didn't see the point in discussing her relationship. "I don't profess to know anything about marriage that anybody else doesn't know, or how to make it right. I don't want to read about somebody who's giving me relationship advice," she said.
She also insisted that she deserved a private life and no one else needed to know any details about her life, which really, is totally fair. "So I try to keep some things for myself," Johansson said, "to have a private life. Because that's kind of all you have, really, isn't it? When it comes down to what separates you from the next person. You don't go to work and talk about your marriage. Why should I?"
It's actually a really good point. Many people don't like to talk about their private life at the office, so we shouldn't necessarily expect celebrities to tell us everything.
Ryan Reynolds and Scarlett Johansson move on with other people
Unfortunately though, by 2010 the couple announced they were splitting. There have been many things blamed for the end of their marriage. Johansson was only 23 when they were first married, so she may not have really known what she wanted. There were also reports that they fought a lot, including one particular incident when Johansson was heard screaming at Reynolds in his trailer.
Johansson has since suggested that Reynolds was too competitive when it came to their careers. Then again, it may have been arguments over privacy. Since their split, it's obvious that Johansson is the one who likes privacy, she doesn't even have social media accounts.
Reynolds doesn't mind sharing so much. His relationship with Lively has been pretty open to the public. But whatever the reason, they ended for good.
Reynolds quickly moved on with Lively, who he'd met toward the end of his relationship with Johansson on the set of The Green Lantern. Lively and Reynolds hit it off right away, and as we all know, they've been living a fairy tale ever since.
On the other hand, Johansson has struggled a bit with finding the right man. She's dated a long list of guys, but for a while, it seemed she would always be single. However, in the last couple of years, things have really turned around. Johansson just announced her engagement to Saturday Night Live star Colin Jost.
The couple seems really good together, so much so that Johansson may also get her happy ending.