Why Did Shania Twain Stop Making Music for 15 Years?
Why did Shania Twain stop making music for 15 years? Complications from Lyme disease and her divorce contributed to her hiatus.
Shania Twain was at the forefront of country music's assimilation into the pop sphere in the 1990s. She was an artist capable of putting out timeless singles and incredibly popular albums in equal measure. Her commercial success continued well into the 2000s, which made her sudden disappearance from the public sphere for a few years all the more puzzling. Fans wondered why the "Queen of Country Pop" simply stopped making music while at her peak. Twain eventually revealed that her absence was due to marital issues and a health problem that fundamentally changed the barometers of her voice. Thankfully, Twain recovered and began making music again and performing on a regular basis. 
Twain was the 'Queen of Country' throughout the '90s
Twain overcame a grief-filled childhood to stand atop the charts for over a decade. Despite learning how to play and perform as a child, she had to bide her time in order to get to that point. Twain didn't put out her first album, a self-titled LP that she has since disowned due to a lack of creative control, at the age of 27. 
Her career took off once she started writing her own material and working with producer Robert John "Mutt" Lange. The Woman in Me (1995) went platinum 12 times, turned eight of the album's 12 songs into singles, and was generally considered the best country album of the year. Twain's connection with Lange was bigger than music, though. They got married just months after meeting each other in 1993. 
Her commercial peak was with her third album in 1997, Come on Over, which is still the best-selling album by a female musician in the United States at nearly 16 million copies and 40 million worldwide.
After taking a break to have her first child with Lange, Twain came back like she never left with Up! in 2004. The album made her the only female artist to have three straight diamond albums in the US. In her native Canada, she received the same certification after only 17 days. 
And then, aside from a couple one-off singles, Twain vanished. Fans were left to speculate on what was the reason for her sudden reclusiveness. But Twain's time was taken by converging issues that made being a pop star impossible. 
Why did Shania Twain stop making music for 15 years?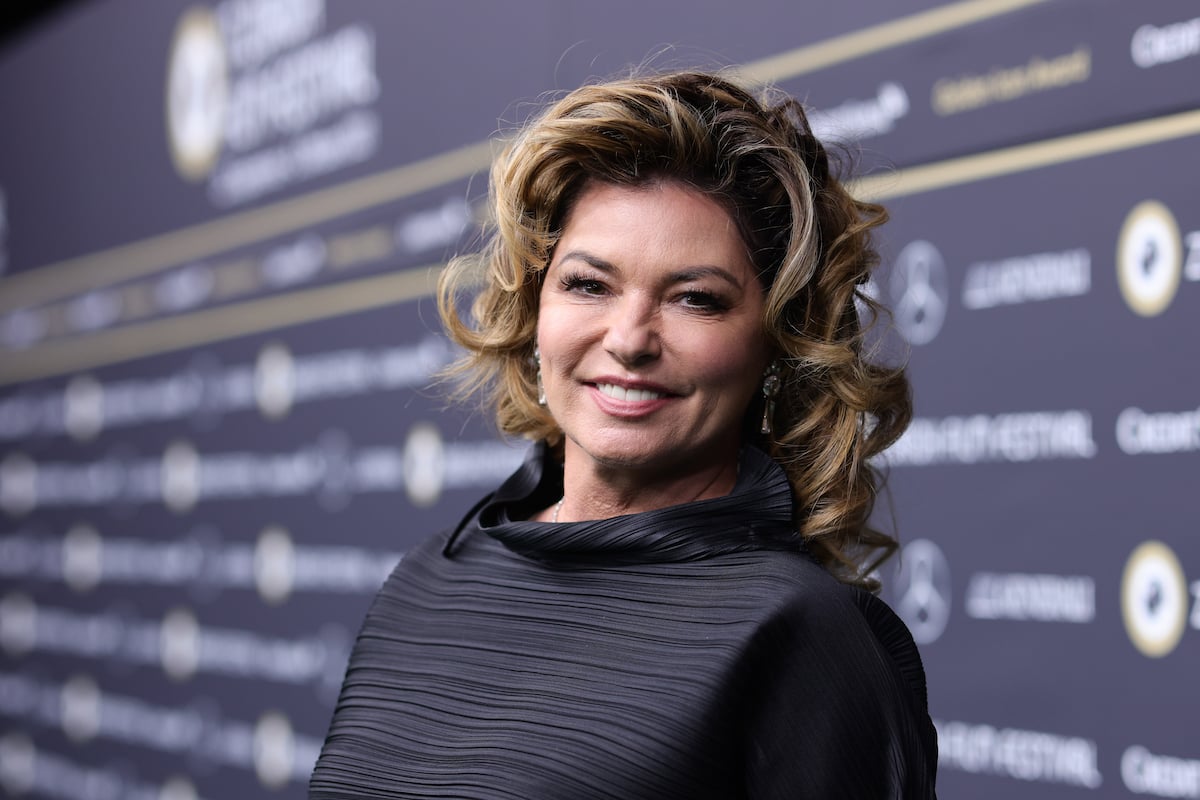 Twain got a divorce from Lange in 2010 after discovering that he cheated on her with her best friend, Marie-Anne Thiébaud. She remarried a year later — to Frédéric Thiébaud, the former husband of Marie-Anne. Euphoria wishes it was this dramatic. 
Twain's other ordeal does not lend itself to humor. She revealed that she spent several years battling a bout of Lyme disease after she was bitten by a tick in Virginia. (Country Living has a summary of the interview.) 
The illness can lead to facial nerve paralysis, joint pain, or heart palpitations if it's untreated for too long. In Twain's case, it robbed her of the ability to sing. "I lost my voice for several years and I could speak but I couldn't yell," she told English newspaper The Sun. "I couldn't yell out for my dog or for my son or whatever."
She continued to write songs, while also processing the possibility that she might never sing them herself. "It was very depressing and I was really sad about it but I still had my writing and my writing is my first love, really, over everything," she added.
Twain had the good fortune of recovering her voice in time, although she now needs longer vocal warmups and physical therapy to prepare. 
She slowly returned to the music industry over the last decade
Twain's comeback single "Today is Your Day," the first song she made without Lange in 18 years, was released in conjunction with a documentary series about the singer, Why Not? with Shania Twain, in 2011. She also restarted live performances with a residency in Las Vegas, titled Still the One, that ran from 2012 to 2014, which was followed by her first tour in 11 years.
The album needed more time to percolate, but finally came in 2017. Now debuted at number one on the Billboard 200 chart with the equivalent of 137,000 units. It received middling reviews, but considering the journey Twain's been on the last decade, the fact that the album exists at all is worthy of celebration.