Why Did Simone Biles and Stacey Ervin Jr. Break Up?
Simone Biles' Olympic aspirations are up in the air. The four-time gold medalist withdrew from the team competition on July 27 after competing on a single apparatus. Fans don't know what happened to the famed gymnast just yet. They do know that she won't have her boyfriend, Jonathan Owens, around for moral support. The NFLer is not in Tokyo. If the name of Biles' boyfriend looks different to you, that's because it is. The couple went official with their relationship last year, but Biles had dated Stacey Ervin Jr. for years before meeting Owens. So, why did Biles and Ervin Jr. break up? 
How did Simone Biles and Stacey Ervin Jr. meet?
Biles and Ervin Jr. went public with their relationship in 2017. The former flames had known each other for years before that. Biles once revealed that she had met Ervin Jr. in 2014 at a meet. Ervin Jr. is also a gymnast, and the former couple developed a friendship through their shared interest. 
Biles' grandmother, Nellie Biles, may have been responsible for the romance finally getting off the ground. According to People, sparks flew between Biles and Ervin Jr. after he moved to Texas to work at World Champions Centre, the gym the Biles family owns. The elder Biles hired Ervin Jr. while her granddaughter was out of town. From there, love blossomed, and things seemed good for years. Suddenly, though, it was over.
Why did Simone Biles and Stacey Ervin Jr. break up?
Biles and Ervin Jr. called it quits just as the United States was plunging into a pandemic lockdown. Biles, who tries to keep details of her personal life quiet, hasn't publicly revealed why the couple ended their relationship. Ervin Jr. has also remained tight-lipped about the end of the relationship. Biles, however, did offer her thoughts on the end of romance.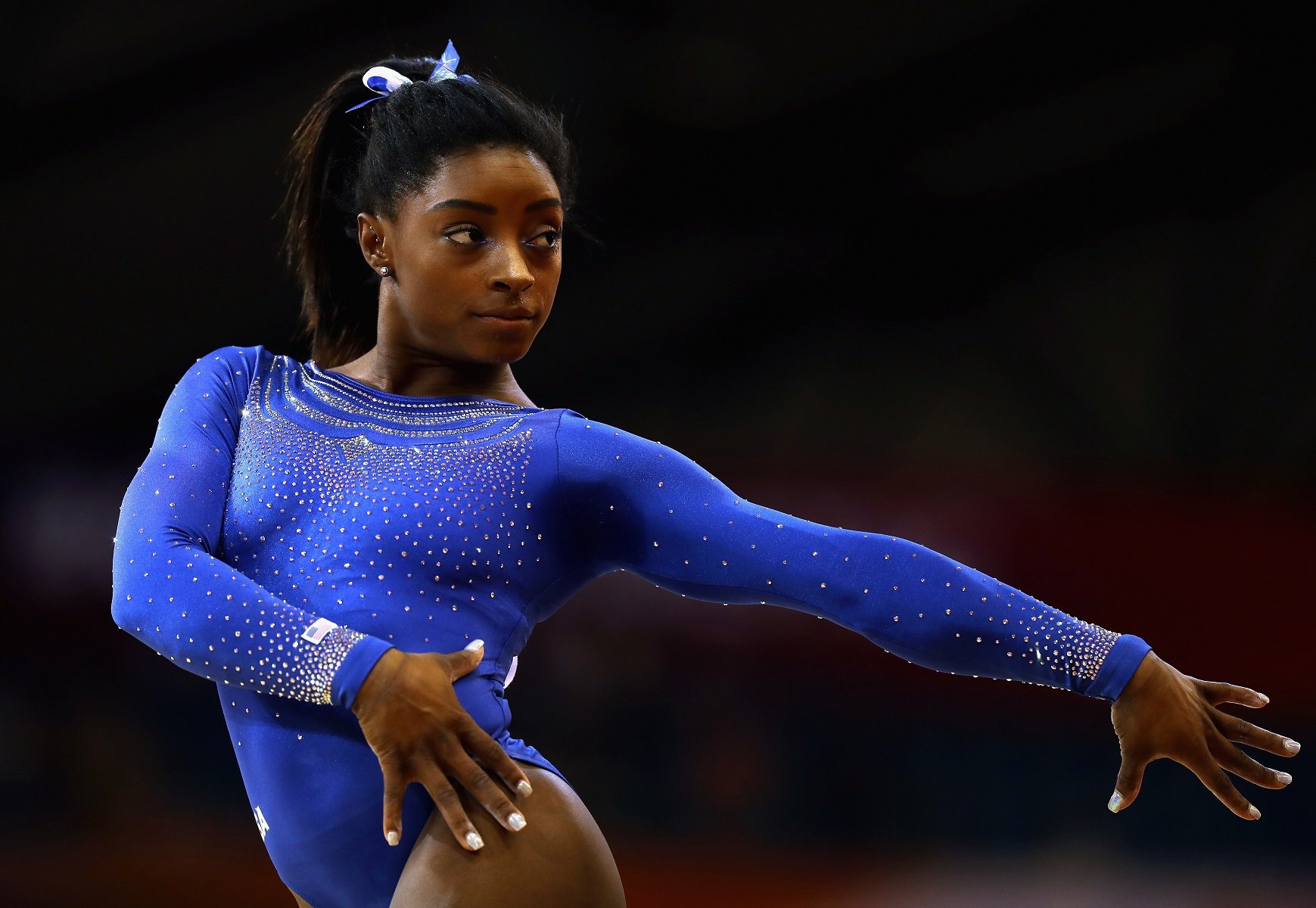 In an August 2020 interview with Vogue, the decorated gymnast said that it was difficult to deal with the end of such a long-term relationship, especially at her young age. She went on to say that calling it quits was "for the best," though. Biles also dealt with being away from the gym and the uncertainty of the Olympics at the same time. 
Who is Simone Biles dating now?
Biles has moved on from the heartbreak and is happily involved in a new relationship. In August 2020, Biles and Jonathan Owens made their relationship official on Instagram. The NFL safety revealed they had met months earlier and spent a lot of time getting to know each other during the early coronavirus (COVID-19) pandemic. According to Us Magazine, Owens revealed that they met in March 2020. He admitted that he had no idea who Biles was when they first connected. 
Now more than a year into their relationship, things seem to be going well. While Biles is away competing in Tokyo, Owens is back at home in Houston. That physical distance didn't stop Biles from gushing about her beau on Instagram for his birthday, though. As for Ervin Jr., he seems to be keeping his personal life private. His Instagram is filled with workout videos and pictures, but he has yet to debut a new leading lady.