Why Did SZA Name a Song 'Drew Barrymore'?
SZA has been one of the rising artists to enter the music scene over the past few years. Her debut album Ctrl came in 2017.
SZA has been one of the rising artists to enter the music scene over the past few years. Her debut album Ctrl came in 2017 after years of delivering successful EPs.
The talented celebrity has always been very private about her personal life, but, at the moment, SZA appears to be single. As for her music, SZA's fans and followers have been dying for the star to drop a new album. The R&B singer has revealed that she has new music in the works and even confirmed that her second album is on track to release this year.
Take a closer look at Ctrl, the details behind SZA's popular song "Drew Barrymore", and what the singer has been doing as of late. 
What has SZA been up to recently?
SZA's fans and followers have been patiently awaiting a new album from the highly-loved R&B musician, and though that has yet to come, she has been leaving her followers hanging by any means. SZA has appeared in quite a few features over the past few years. In 2019, SZA appeared on one of DJ Khaled's tracks.
The following year she worked with Justin Timberlake to produce a song for the Trolls World Tour. 
Around the same time she surprised many of her fans when she appeared on HBO's Insecure. In season five's "Lowkey Movin' On", SZA took on the role of Coya. Most recently, SZA and Doja Cat collaborated together to deliver the dreamy and dynamic hit "Kiss Me More." 
Critics and listeners everywhere are anxiously awaiting the reveal of SZA's new album. After all, considering how successful her first album was, it is likely the second one is to follow suit. 
A look back at SZA's album 'Ctrl'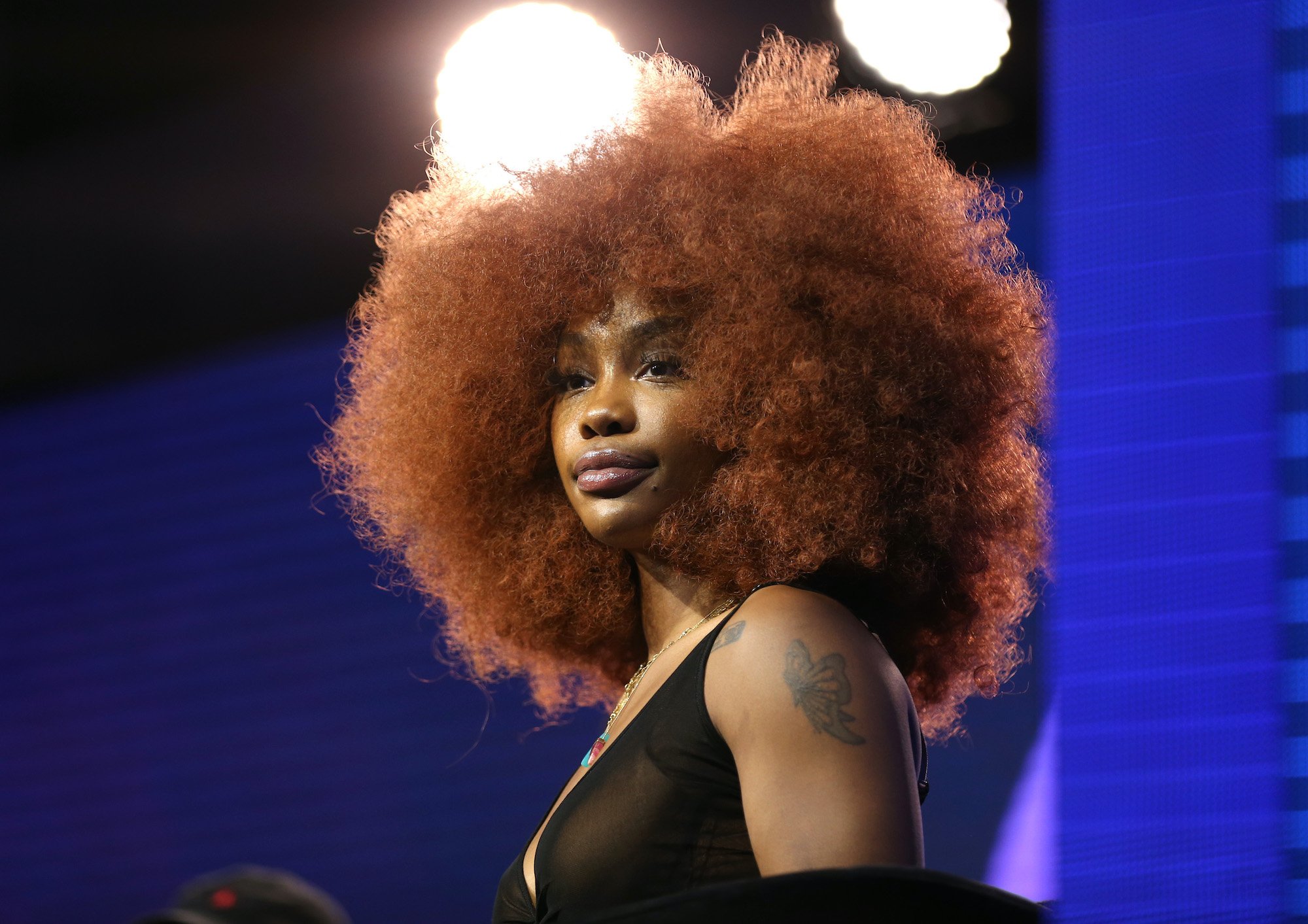 Ctrl was released in June of 2017, and the album became an instant sensation. Time Magazine named Ctrl the "Best Album of 2017". "Supermodel", "Prom", and "Love Galore" were just a few of the songs her fans and followers fell in love with.
As WSUM shared, Barack Obama even admitted that "Broken Clocks" was one of his favorite songs that year. Not to mention, SZA's Ctrl landed her the title of NAACP Image Award for Outstanding New Artist. 
Why did SZA name a song 'Drew Barrymore'? 
Ctrl included 14 of SZA's boundary breaking songs, and listed amongst them was "Drew Barrymore." With over 143 million plays on Spotify, "Drew Barrymore" wound up being one of the most popular songs from the album. However, of course, the title has raised a few eyebrows. Luckily, HuffPost has recapped the details behind the hit-single. 
SZA shared that Drew Barrymore is her favorite actress as well as a "constant inspiration". Barrymore's films like Never Been Kissed really struck a chord with the musician who has previously identified as an "outcast" while in high school.
The song inspired by the actress addressed some of the thoughts and concerns surrounding self-esteem issues. SZA has explained that Barrymore has been a positive influence throughout her journey. 
Though Barrymore hasn't said anything of the record about this unofficial honor, Gossip Cop has shared that she enthusiastically posted a video of SZA performing "Drew Barrymore" on her Instagram account.
Plus, the actress even decided to make a cameo in SZA's official music video of the song. The song seems like the perfect culmination of SZA's adoration and appreciation of the legendary actress.