Why Did Tami Roman Skip the 'Basketball Wives' Reunion?
'Basketball Wives' season 8 has been full of drama, but one cast member has been absent from the mess: Tami Roman. The season was filmed months ago and is currently wrapping up with stars from the show already revealing behind the scenes drama from the reunion. Scenes featuring Roman throughout the show have been scarce, but no one expected her to be a no show at the reunion.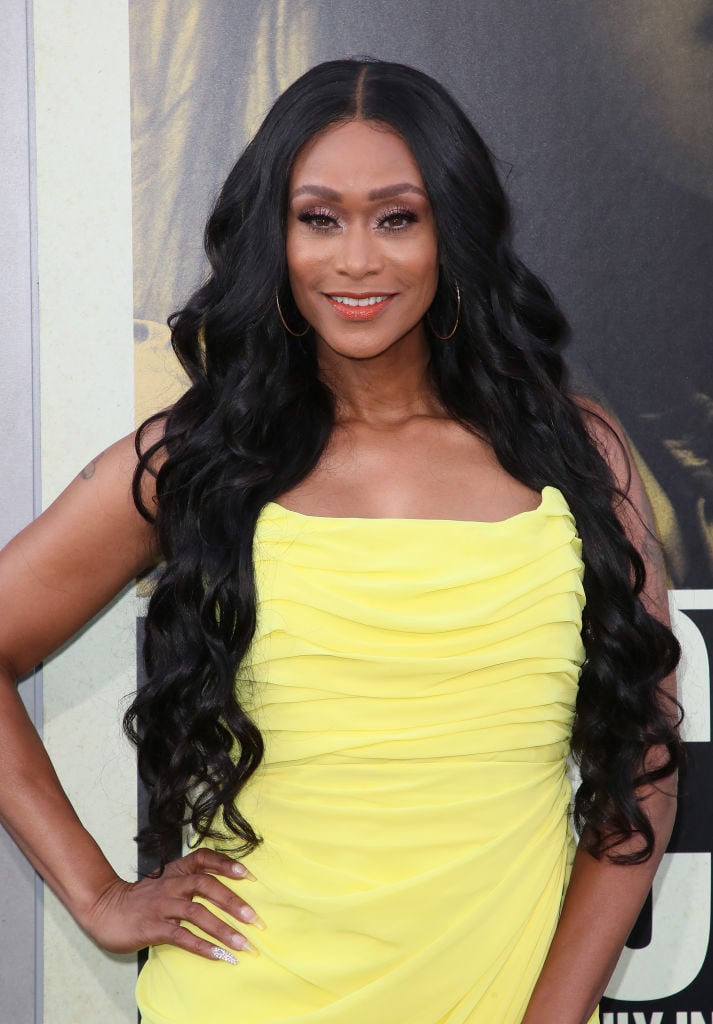 Roman has kept her distance from the cast, mainly nemesis Evelyn Lozada. The two had a heated argument last season where Roman accused Lozada of lying about Lozada's ex-husband and downplaying her role in the fight that led to their divorce.
This season, Roman's scenes mainly centered on her family, revealing a secret marriage with her longterm beau Reggie Youngblood and focusing on her budding acting career. Fans have yearned for more, but Roman insisted she was done with fighting with her co-stars. She proved her point when she refused to attend the reunion.
Tami Roman refuses to film with co-stars, namely Evelyn Lozada
Roman's time on Basketball Wives has not been without hiccups. From the moment she joined in 2010, her costars were not very receptive. She's had a long-standing feud with Lozada since Lozada revealed that she had an affair with Roma's husband in Season 2; and, she's been in multiple physical altercations with other castmates.
After years of battling it out with Lozada, Roman stood firmly this season on not filming with her and made it clear that she would no longer participate in drama. In an interview with Entertainment Tonight, she spoke on why she chose to keep her distance:
"I typically don't speak about Evelyn in any of my interviews, but I'm doing this for you," she said. "We didn't speak before taping, we typically don't speak after, and I think both of us just owe ourselves a greater service of me not coming into her space and her not coming into mine. Just respecting boundaries."

Entertainemt Tonight
Tami Roman quits 'Basketball Wives' and misses reunion
Episode 13 of Basketball Wives showed Roman bidding farewell in an emotional confessional equipped with a series of flashbacks of some of her most memorable moments. She explained that after nine years on the show, it was time for her to move on:
"Over the course of my time with this group of ladies it has definitely shaped me into who I am today," Roman recalled. "We have laughed, we have cried…they have supported me in my endeavors and I have supported them. I have been at the forefront of some of the most bs moments in history. I wanna do better because I know to do better. It's been nine years. It's been a good run. Is this the end of Basketball Wives for Tami? Yeah, yeah it is."

'Basketball Wives' Episode 13: "Throwing In The Towel"
Although she announced her departure, fans expected one last appearance from Roman at the reunion. Roman had other plans and chose to sit it out.
She previously said she was going to attend but bailed. Her decision was solidified when she discovered newcomer OG was forced to film the reunion separate from the rest of the cast, citing physical violence as the reason. According to Madamenoire.com, Roman felt the decision was contradictory and expressed so in an Instagram post she later deleted.
"I wish everyone well and move on in peace," she wrote in a deleted Instagram post. "#ThatGotOutFast #AudienceBeOnIt #NowWhatHappenedWithOG #Yikes."
What's next for Tami Roman?
Roman has a lot to look forward now that the show is behind her. Thanks to the success of Basketball Wives, she and her family scored their own spin-off with VH1. Produced by Mona Scott-Young, Tami Ever After will follow her marriage with Reggie Youngblood, their blended families, and Roman auditioning for roles.
Roman also has several acting gigs lined up. She just announced via Twitter that she was cast as a series regular on the Hulu comedy Ms. Pat. Her popular internet show Bonnet Chronicles continues as she works towards getting a talk show off the ground.
Outside of acting, Roman is taking on music with a new persona: her British rap alter ego 'Tatiana Trill.' Under the moniker, she dropped a single "No Pressure" in August.