Why Did Teddi Mellencamp from 'RHOBH' Cringe When She Said 'Winning' and Thanked Charlie Sheen?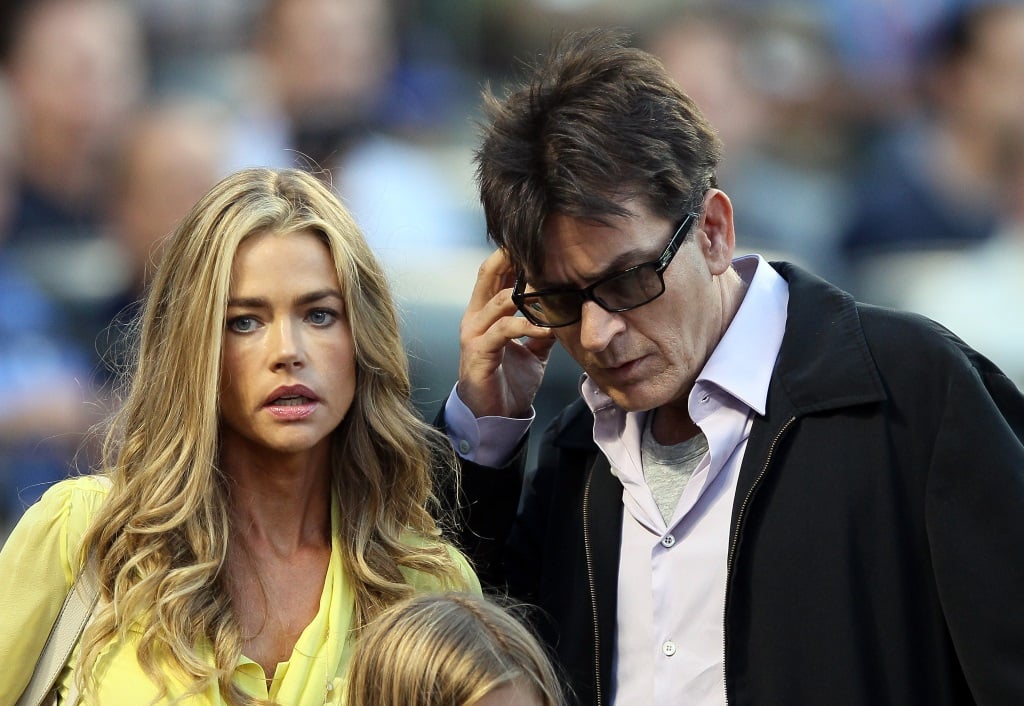 During the season premiere of The Real Housewives of Beverly Hills, Teddi Mellencamp was joking around with the women when they were discussing what kind of booze they imbibed during their early days.
Mellencamp told the women she and her friends used to drink Boones Farm wine. Then she clinked glasses with Erica Girardi and said, "Winning!" The women fell silent as the camera panned over to Camille Grammar who low key rolled her eyes.
New Real Housewife Denise Richards was in the group, which is why everyone froze. Her ex-husband Charlie Sheen went through a bizarre binge where he used the term "winning" more than often. Richards laughed and it put the women at ease. During her confessional, Mellencamp said, "Who knew saying the word, 'winning' would make me look like a loser," she said. "Thanks, Charlie."
What happened with the tiger's blood?
Cast member Lisa Rinna says in a confessional interview that Sheen had tiger's blood or was drinking tiger's blood–she wasn't exactly sure. Back in 2011 Sheen exhibited some pretty bizarre behavior, most of which he blames on "tiger's blood."
Tiger's blood, according to Esquire is actually the name of an anabolic steroid aimed at muscle building. When Access Hollywood asked him about it he said, "I don't know. It's blood that flows through me that I can feel."
Years later, Sheen admits it was, indeed the tiger's blood that contributed to his insane behavior. The tiger's blood Sheen took was in the form of testosterone cream, according to US Weekly.  He overdid the cream in order to keep his libido cranked up. "It metabolizes into basically a roid rage," he said. "The whole odyssey, that was basically an accidental roid rage. But there's some good quotes that came out of it, right? There's a few fun moments. So bizarre. It's so bizarre."
So what's with the winning?
Sheen went rogue during a 20111 interview with news program 20/20. "They can't process me because it doesn't make sense because I'm not normal and they're normal," Sheen said, CBS News recounts. At the time, Sheen was also living with two young women who he referred to as goddesses.
During his interview, he acted irrationally saying his behavior is based on passion. He seemed to answer questions with another question. When interviewer Andrea Canning remarked that some people thought Sheen might be bipolar he said instead he was "Bi-winning. I win here, I win there…now what?"
Sheen continued to spiral during the interview. He said that another caller comes in through his caller I.D. with the word, "winning!" Sheen also danced around questions about when last he took drugs. He ultimately said he did not remember.
'Winning' became a top buzzphrase
Mellencamp is like many people who picked up on the phrase "winning." Time deemed the term as one of the top buzzphrases of 2011. "Once upon a time, the verb win meant 'to be victorious.' But Sheen constantly used the word during his slow, painful walk off the sanity plank — styling himself as a 'winner' and his lifestyle choices as 'winning' as he spoke of his 'warlock brain' and 'tiger blood.'
Sheen famously tweeted simply, "#winning" in March 2011. The tweet received more than 10,000 retweets although Sheen had literally just joined Twitter at the time.
Most recently, Sheen told Inside Edition he is clean and sober. "I just woke up one day and said, 'Yeah, it's time. It's time,'" he said. "I got tired of apologizing for things I couldn't remember doing." He's been clean for approximately 14 months and adds his family connections are stronger and better as a result.
Check out The Cheat Sheet on Facebook!