Why Did The Restaurant Featured in the 'Below Deck Med' Season 4 Finale Look So Familiar?
Below Deck Mediterranean viewers finally got a taste of the gorgeous restaurant that started the rumors about chef Ben Robinson's return. During the season four finale, Captain Sandy Yawn took her crew to dinner choosing a very special restaurant to toast the end of the season.
With incredible views, the restaurant, Le Plongeoir is located in Nice, France. Diners can enjoy sweeping ocean views as the venue is perched atop of natural rock structures jutting into the sea. Foodies are treated to delectable French seafood cuisine as the chef likely prepares whatever is local and fresh.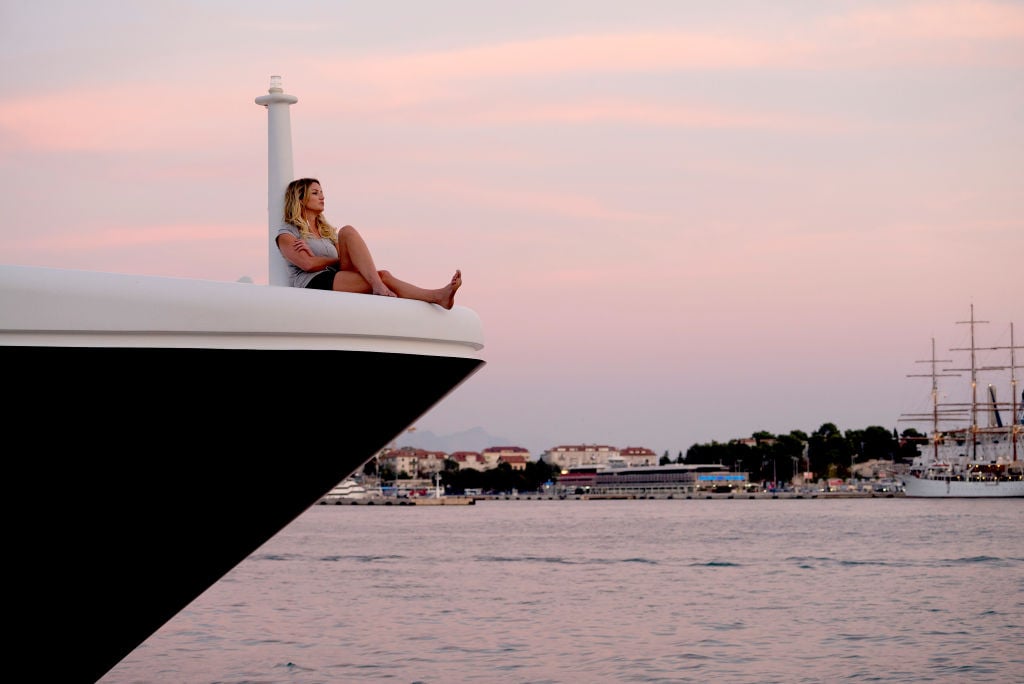 Although viewers marveled at the location during the season finale, some are familiar with the restaurant after someone inadvertently posted a cast photo to Instagram long before season four began.
This photo likely started the rumor
Season four of Below Deck Med was mired in rumors about who will ultimately become the chef. When chef Mila Kolomeitseva stumbled hard in the kitchen, fans thought Robinson would arrive to save the day. Cast members were also asked, point-blank if Robinson would return and time and time again, they said he would absolutely not return.
Viewers settled into the notion that Robinson was staying on dry land when third stew Anastasia Surmava took over as the chef after Kolomeitseva was fired. But ultimately, she went to Captain Sandy Yawn, saying she couldn't handle the stress. As a result, Robinson indeed returned.
Last October, the restaurant shared a cast picture on Instagram. Robinson is sitting front and center, along with returning cast members Colin Macy-O'Toole, João Franco and Hannah Ferrier. Fans also got their first glimpse of Jack Stirrup, Travis Michalzik, Surmava, and Aesha Scott. Once news traveled about the photo, Le Plongeoir removed the image from their feed.
The view alone is worth the trip
According to Yelp reviews, just being at the venue is worth it. This reviewer didn't even try the food but loved the experience. "This review is based off of atmosphere and drinks. Didn't get a chance to try their food! Le Plongeoir is a must see if you're in Nice! Beautiful location and atmosphere. Especially in the summer! We had a pretty packed schedule this visit so we only had time for drinks but it was amazing! We got a seat on the bottom half near the water and we're able to comfortably enjoy our drinks. Staff was friendly and prices were fair!"
Those who ate at the restaurant, for the most part, had a good experience. This diner wrote, "The girls and I enjoyed our entrees.  I had the sea bass and the girls had the steak.  It was fresh and flavorful.  The staff is wonderful. "
Even though the restaurant appears to try to accommodate everyone, most reviewers said make a reservation rather than trying to get a table at the last minute. "This restaurant is by far one of my favorites! It is filled with an extremely friendly staff, with great help in knowing what to order. The seafood risotto was absolutely delicious! Make sure you make reservations in advance and get there early for some drinks at the bar downstairs. Incredible experience, I loved this place!"