Why Did TLC Break Up?
TLC was one of the most successful girl groups of the 1990s and early 2000s. The band which consisted of members Tionne "T-Boz" Watkins, Lisa "Left Eye" Lopes, and Rozonda "Chilli" Thomas released several hits including "Waterfalls," "No Scrubs," and "Creep."
Tragedy struck in 2002 when Lopes was killed in a car crash but prior to that, there were reports that the ladies weren't getting along and were on the verge of a breakup. Read on to find out what really went down.
TLC filed for bankruptcy
The group was formed in Atlanta in 1990. Their first record titled Ooooooohhh… On the TLC Tip dropped in 1992 and received critical praise.
They followed that up with their sophomore album CrazySexyCool which Rolling Stone lists as one of the greatest albums of all time. CrazySexyCool produced four chart-topping singles and TLC received two Grammys but despite that success, the ladies filed for Chapter 11 bankruptcy. The album sold more than 11 million copies in the U.S., however, the ladies claimed they weren't paid fairly and after recording and production costs were unable to pay their bills.
Lopes broke down just how she and her bandmates went bankrupt in a memorable scene on VH1's Behind the Music.
The bankruptcy case was settled out of court after TLC sued LaFace Records and Pebbitone. Their contracts with LaFace were renegotiated and Pebbitone agreed to let them out of their production/management deal.
The ladies clashed
Aside from their financial woes, there were reports over the years that they were dealing with other issues as well as rumors that Watkins and Thomas were feuding with Lopes around the time their third album FanMail came out in 1999.
That same year, Lopes publicly challenged Thomas and Watkins to release solo projects.
The women eventually settled their feud and Watkins talked about her feelings towards Lopes at that time telling Vogue, "Did I get mad at her? Yes. But did I love her less? No. If you have an argument and make up, what does that have to do with love? You don't lose your bond because you had a disagreement. You actually get closer."
After concluding their FanMail tour, each member decided to pursue personal interests.
Lopes' untimely passing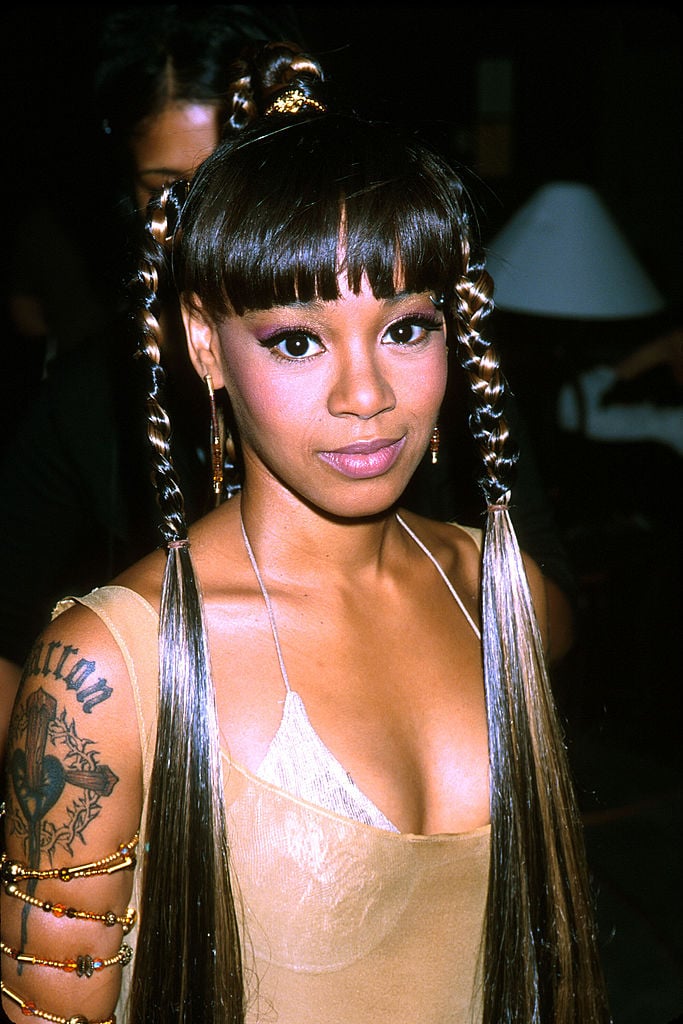 On April 25, 2002, Lopes was killed in a car accident while in Honduras on a spiritual retreat. Authorities said there were seven people traveling in the vehicle when it lost control. Lopes was the only fatality.
Watkins and Thomas released a statement upon hearing the news which read: "We had all grown up together and were as close as a family. Today we have truly lost our sister."
Prior to her death, Lopes had already recorded some of her vocals for the group's fourth album, 3D. Rather than disband, Watkins and Thomas continued to perform as a duo and used old footage of Lopes to include her in their later performances.
In a 2017 interview with HuffPost, Watkins opened up about the loss of her friend.
"I want to celebrate her life," she declared. "I want to feel good about what we did together. I don't want to be in a dark place anymore. I want to feel like we built something great together and keep that going for her."
RELATED: What Was TLC'S Lisa 'Left Eye' Lopes' Net Worth at the Time of Her Death?