Why Did YouTuber Onision Call 911 On Chris Hansen?
YouTuber Onision and Chris Hansen recently butted heads when Hansen, who has been investigating allegations against Onision for months, visited Onision's home in Washington state. The visit resulted in a 911 call and a civil lawsuit.
Popular YouTuber Onision, also known as Gregory Jackson and James Jackson, has been accused of grooming, as well as emotional abuse and sexual coercion, by a number of alleged victims in recent years. Along with his husband Kai (formerly known as Laineybot), who has also been accused of sharing allegedly explicit photos with underage girls, Jackson has repeatedly denied the allegations. 
Chris Hansen, former host of Dateline's To Catch a Predator, has been chronicling the allegations in a series of interviews on his livestream, Have a Seat With Chris Hansen. Most recently, Hansen's independent investigation culminated in an in-person visit to Jackson's and Kai's home in Washington state, resulting in a 911 call and a civil lawsuit.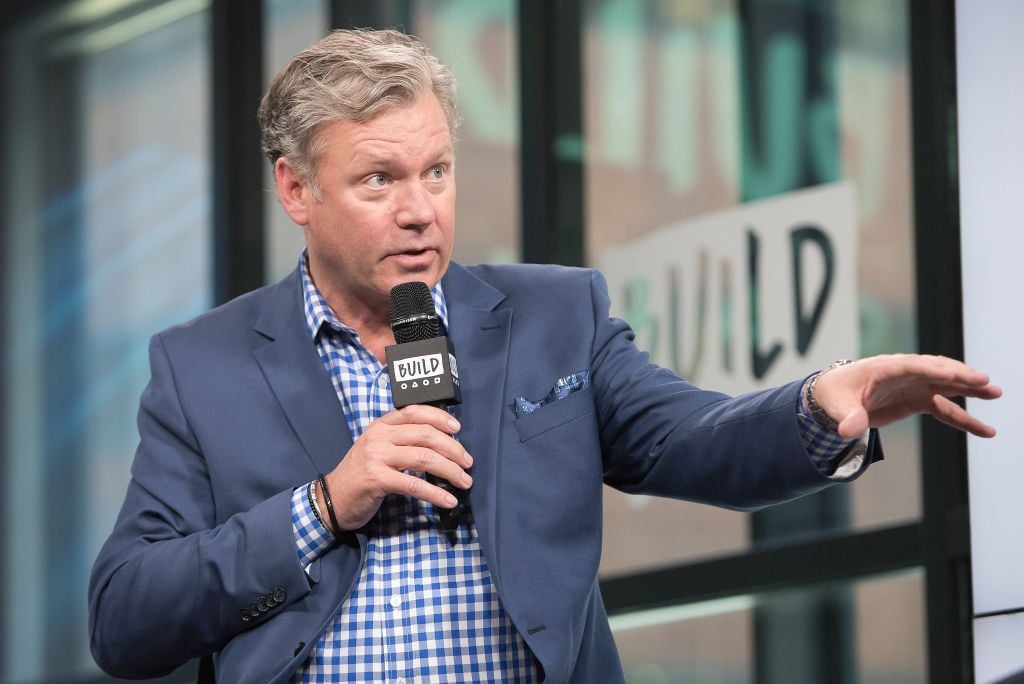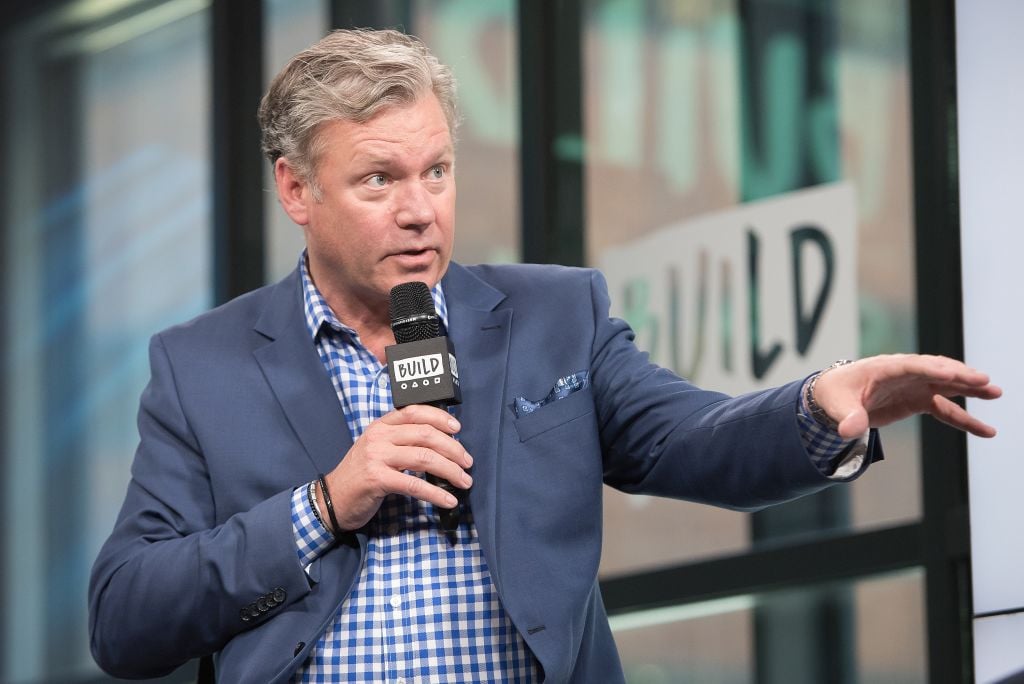 Chris Hansen has interviewed a series of Onision's alleged victims
In recent months, Hansen has interviewed a number of young women who claim to have been victimized in some way by Jackson and/or Kai. 
The interviewees have included Canadian pop star Shiloh, who alleged that Jackson groomed her when she was underage until she was legally old enough to consent to sex. After they began dating, Shiloh alleged Jackson regularly subjected her to bizarre forms of abuse, including shaving her head against her will and filming her seizures to share on YouTube rather than seeking medical attention for her. 
Another alleged victim, Sarah, claimed that Jackson and Kai, who at one point served as her legal guardians when she was struggling with her biological family, groomed her when she was underage and started a sexual relationship with her when she turned 18. 
Several other alleged victims have also come forward, prompting Hansen to get in touch with the FBI. Hansen claimed on his livestream that the FBI is actively investigating the couple. Onision/Jackson was recently banned from both Patreon and Twitch due to the allegations.
Meanwhile, both Jackson and Kai have denied all allegations against them. They are currently suing both Hansen and another YouTuber, Repzion, in civil court. 
The former 'To Catch a Predator' host visited Jackson's home
Hansen recently visited Jackson's and Kai's home in hopes of talking with them in person. After Hansen knocked on their door, the YouTubers contacted law enforcement. 911 audio suggests that Jackson referred to Hansen and his camera crew as "stalkers." 
"There's a person who's been stalking me online and they just showed up to my house," Jackson told the dispatcher. "They're knocking on my door. They have a bunch of camera people. Like, they're YouTube…they're YouTube stalkers." 
In audio of the call, uploaded to Have a Seat With Chris Hansen's YouTube channel, Jackson said Hansen didn't have weapons with him. Still, he added, "He's yelling things at me through the door right now."
The YouTuber claimed Hansen was a 'stalker' in released 911 audio
When the 911 dispatcher asked Jackson if he knew his alleged stalker, the YouTuber admitted, "It's Chris Hansen…He's saying, 'I want your side of the story, Greg.'"
Of the reason for the alleged stalking, Jackson offered up an explanation that appeared to relate to his former foster daughter of sorts, Sarah. "I have someone that I, there's an 18, no, I think a 19-year-old who I didn't want to hang out with anymore, I didn't want to be around them," Jackson said. He added, "This person's trying to, like, aggressively pursue me in a really hateful way as a result." 
"But you said they're from YouTube, though, so is it like, a show that they do?" the 911 dispatcher inquired.
"It's a livestream," Jackson explained. Of his lawsuit against Hansen, Jackson said, "I've already talked to a lawyer about slander and stuff. This guy is really, really hateful towards me." 
Hansen has promised to provide more details about his time near Jackson's home on upcoming streams of Have a Seat With Chris Hansen.