Why Diddy is Giving Out His Phone Number on Social Media
Hip hop and business mogul Sean "Diddy" Combs didn't achieve moguldom by sitting on his hands. He's always found ways to tap into new markets whether it's entertainment, fashion, tech, or drink, and it's paid off.
Part of that is due to his ability to adapt and switch things up. Once again, he's switching things up, and it's for the fans.
Diddy is not one to duck out of the spotlight when he wants to connect to the masses, but now people have a direct line. In case you missed it, he's giving out his digits.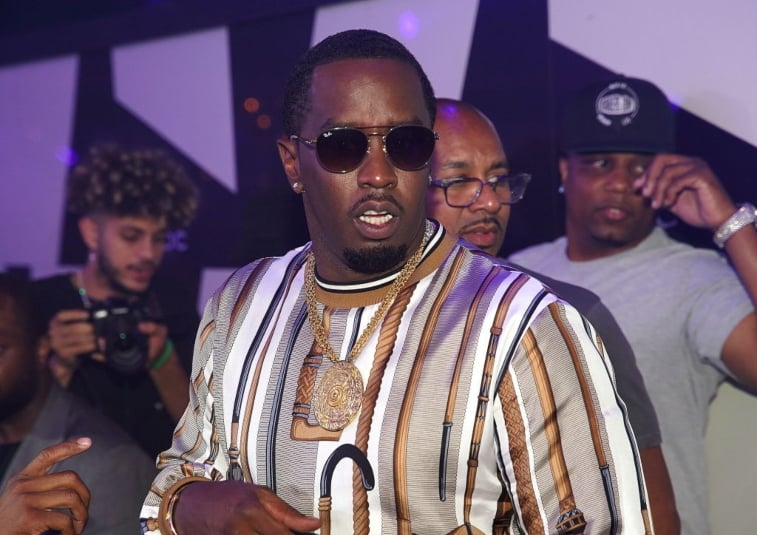 Diddy made a major announcement on social media
Combs hopped on Instagram to tell fans he wanted to share his phone number as a new way to reach out to him directly. He added that it's an easy way for his followers to keep up with what's going on in his world.
"I'm sitting here and I'm thinking that I'm about to go into this next era of my life. I'm going to be doing a lot of positive things, disruptive things, some things I don't want everybody knowing about."
What inspired him to hand out his number
As someone who's constantly cooking up new ideas, Diddy has no intention of slowing down—or stopping. He wants everyone know what he's working on and how they can get involved:
"I came up with this idea, I was going to get a special phone number that I would be able to give with my family and my fans so everybody is down with the movements I'm about. The team love movement, Bad Boy, black excellence, entrepreneurialism, getting money, vibrations, inspiration, just special unique content I'm going to share on this phone!

On top of that, I'll be able to be in communication with y'all, so when I'm in your city, I'll be able to hit you directly…I'll be answering questions and accepting resumes, giving information to parties, I'm going to give out my f***ing number! (917) 746-1444."
When Diddy said that he's getting ready to go into the next era of his life, it's possible he's reflecting on his milestone birthday next month. The entrepreneur will turn 50 on Nov. 4. Within the last year, he grieved the death of Kim Porter—who passed on Nov. 15—and broke up with longtime girlfriend, model/singer Cassie.
It's time for a new chapter, and he wants to take followers along for the ride.
Why it's a great idea
Diddy isn't the only celebrity to purposely give out his phone number. Artists like Ryan Leslie and Talib Kweli use apps with a personal number to send and receive texts from fans.
There are multiple mobile apps like SuperPhone that enable a celebrity or business to communicate and market via text message.
It's unclear if Diddy is using one of these apps or simply has a dedicated number for fan messages, but it's a clever way to mobilize, inform, and include his following in his work.
If he's operating on a two-way street, these same fans might find the connection to be worthwhile in terms of gaining Diddy's support for a business or philanthropic endeavor. Grab the number and use it.