Why Didn't Prince Charles Marry Camilla First and Does He Regret It?
If Prince Charles loved Camilla so much, why didn't he just marry her in the first place instead of marrying Princess Diana?
Many royal fans know the story of Prince Charles' marriage to Princess Diana very well. The two of them married in 1981, though they did not have much of a fairy tale romance to begin with.
Prince Charles was in love with his ex-girlfriend, Camilla Parker Bowles, and it led to a huge public scandal before Charles and Diana finally divorced in 1996.
Throughout it all, a lot of onlookers also wonder: if Prince Charles loved Camilla so much, why didn't he just marry her in the first place? Why did he marry Diana and caused her pain and heartbreak? Read on below to find out the answer.
The royal family did not want Prince Charles to marry Camilla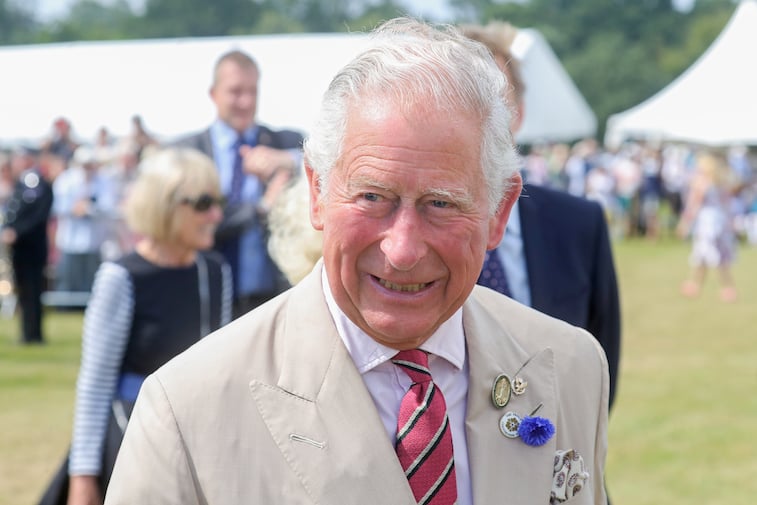 Prince Charles and Camilla Parker Bowles met in the early 1970s. The two of them briefly dated and Charles actually wanted to marry Camilla as he was very smitten by her.
However, his family did not think she was "aristocratic" enough. Moreover, she was reportedly not a virgin, which was important to the royal family at the time. All in all, Camilla was not fit to be married to a future king.
Charles' uncle, Lord Mountbatten, also told him: "Lovely for you two to have a fling, but this absolutely cannot end in marriage."
Charles and Camilla broke up in 1973 when he had to join the navy.
Camilla's father wanted her to marry another man
It was not just Prince Charles' family who were against the relationship, Camilla's father did not want her to marry Prince Charles either.
Instead, Camilla's father, Bruce Shaw, wanted his daughter to marry Andrew Parker Bowles, her on-and-off boyfriend since the late 1960s. It was alleged that Bruce Shaw actually put out a fake notice of Andrew and Camilla's engagement in a newspaper, which ultimately led Andrew to propose to Camilla.
Camilla and Andrew Parker Bowles tied the knot in 1973.
Prince Charles felt like he was forced to marry Princess Diana
Prince Charles and Princess Diana's courtship began in 1980. He was 32 at the time while she was only 19. However, despite the age difference, Diana was thought to be the perfect bride for Charles. She came from an aristocratic family with close ties to the royals, was very beautiful, and also was a virgin.
Charles was in love with Camilla, but she was trapped in his duty to his country as well as his responsibility to his own family.
Not only that, but the media also was latching onto Diana, convinced that she was the one he would marry.
It was reported that Charles told some people close to him: "The power and influence of the media driving matters towards an engagement and wedding were unstoppable. To have withdrawn, as you can no doubt imagine, would have been cataclysmic. Hence I was permanently between the devil and the deep blue sea."
Thus, he ended up marrying Diana in 1981.
Did Prince Charles regret not marrying Camilla first?
It's not known for sure whether Prince Charles truly has regrets about not marrying Camilla back then.
Perhaps he does not have any since he understands full well that being with Camilla was just not a possibility back then. Both their families were against the relationship and he might have had to give up the throne to marry her.
Moreover, there are loads of positive things that came from Charles' marriage to Princess Diana. It gave him his two wonderful sons – Prince William and Prince Harry, both of whom are extremely popular with the public and are helping the royal family stay relevant in this modern time.
Because of Prince Charles' affair, some aspects of the royal family were able to change. For example, William and Harry were allowed to marry the people they love, even if those people were not aristocratic.
In fact, both of the princes ended up marrying "commoners" — something that would not have happened a few decades ago.
However, the affair between Charles and Camilla as well as the rocky marriage between Charles and Diana are in the past at this point. There's no doubt that the royal family has moved on and is looking forward to the future.