Why Didn't Prince William and Kate Middleton Name Their Daughter Diana?
Before people knew Prince Harry and Meghan Markle were going to have a bouncing baby boy, many had speculated that if they were to have a girl, they would have named the baby after Harry's late mother Diana.
While some fans were probably hoping Prince William's brother would pay a sweet tribute to Diana by naming his firstborn after her, there were plenty of people that thought the queen would never give her royal approval to the name Diana.
We will never know for sure what Harry would have named his baby if he would have had a daughter. Instead, we now know that he had a son, who he named Archie Harrison Mountbatten-Windsor.
Although Harry didn't get the chance to pick out any girl names, his brother did get the chance.
When Prince William and Kate Middleton were picking out names for their daughter, they chose the name Charlotte. So, why didn't Diana's firstborn son choose to name his first-born daughter after his late mother? Many people have speculated for years, but we know the real answer.
Naming a royal baby is more difficult than it looks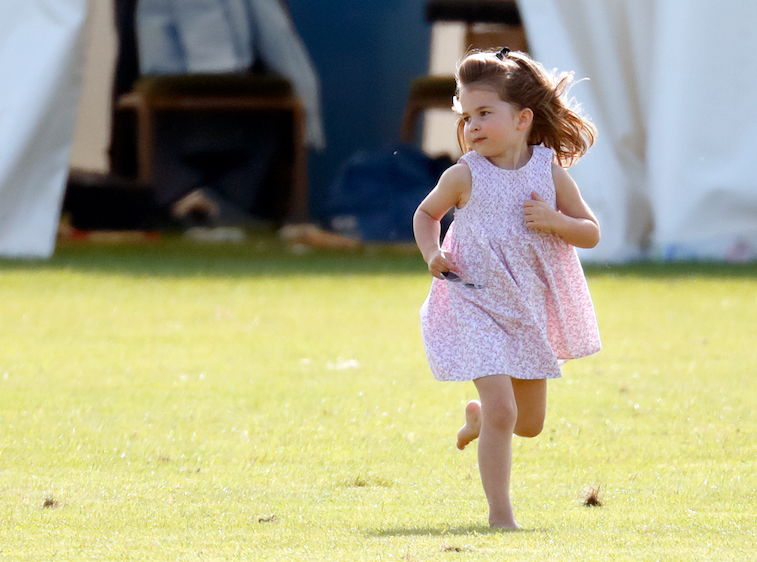 When you are a royal, there are many things that must be considered when trying to pick out the perfect name for your child. You can't just pick the first name that sounds cute.
According to Vogue, the royal name is something that needs to show respect to the royal lineage. That is why most royals have at least two middle names.
When Queen Elizabeth's grandparents were naming her uncle, Edward VIII, it seemed like they were paying tribute to every ancestor that they could think of. Edward VIII's full name was Edward Albert Christian George Andrew Patrick David. Try saying that five times fast.
Carolyn Harris, the author of Raising Royalty: 1,000 Years of Royal Parenting has said that when it comes to the royals naming their children, "the further down the line of succession, the more likely you are to have a more unique or untraditional name."
That means William and Kate had to be more strategic when naming their children than Harry and Meghan had to be.
Why didn't Kate and William name their daughter Diana?
William obviously loves and misses his mother very much. That is why so many people had thought that if William were to ever have a daughter, her name would be Diana.
There are many wonderful charities and good deeds that are associated with the late Princess's name.
However, due to the tragic way that she died and the messy relationship that she had with Charles and other members of the royal family, some royal experts believe that there is simply too much emotional baggage attached to Diana's name to ever name a possible future ruling monarch after her.
William still paid tribute to his late mother
Naming their firstborn daughter was not an easy task for Kate and William. Before they could officially announce the name, they had to first get the approval of the queen. They reportedly spent over two days agonizing over the perfect name for their only daughter.
Finally, with the blessing of both Queen Elizabeth II and Prince Charles, a name was chosen for the young princess: Charlotte Elizabeth Diana. Staying true to tradition, every name that they had chosen for their daughter paid tribute to an exceptional member of the family.
The name Charlotte was picked in honor of William's father, Prince Charles. The name Elizabeth was a special tribute to both William's grandmother and Kate's great-grandmother, and of course, the name Diana was a way for William to honor his late mother's name.
While William and Kate may have not picked the name Diana to be their daughter's first name, they obviously did not forget about the late princess. The Duke and Duchess of Cambridge did a fantastic job of paying tribute to both of William's parents when they chose their daughter's sweet name.