Why 'Dirty Dancing' Star Jennifer Grey Felt 'Tension' With Co-Star Patrick Swayze
Jennifer Grey shared her thoughts on working with Patrick Swayze in the 1987 blockbuster 'Dirty Dancing' and revealed there was some 'friction' with her co-star.
Jennifer Grey and Patrick Swayze heated up the screen in the 1987 blockbuster Dirty Dancing. Though the chemistry between the two stars in the film made movie magic, Grey revealed their relationship wasn't ideal off camera.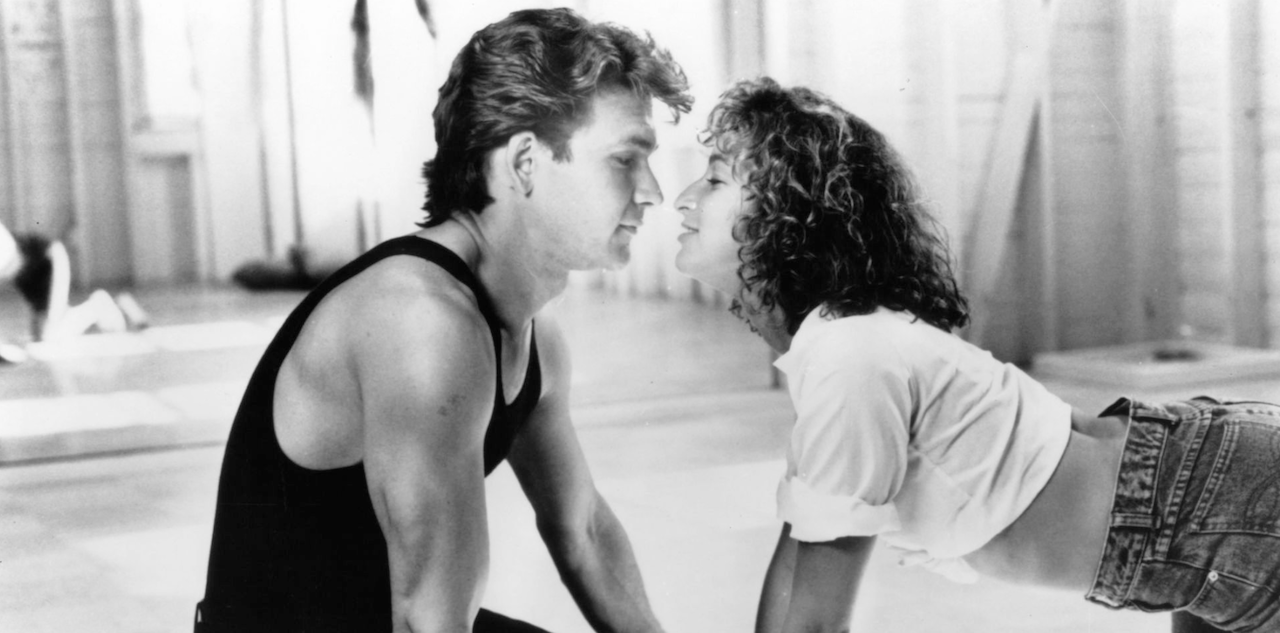 'Dirty Dancing' stars were opposites on camera and off
In Dirty Dancing, Grey played Baby, the daughter of a wealthy doctor who goes on vacation in the Catskills with her family. Fireworks fly when she meets the resort's rebellious dance instructor Johnny (Swayze). The two become dance partners and a steamy romance ensues. Much like their characters, Grey noted how she and Swayze had opposing personalities.
"The same way Baby and Johnny were not supposed to be together, they weren't natural… a natural match, right?" Grey told People. "And we weren't a natural match. And the fact that we needed to be a natural match created a tension. Normally when someone's not a natural, you… both people move on, but we were forced to be together."
Though the two celebrities didn't see eye to eye off camera, Grey felt that the strain in their personal interactions benefitted their on-camera performance.
"Our being forced to be together created a kind of a synergy, or like a friction," the Ferris Bueller's Day Off star explained. "I actually just had a thought about Patrick. I feel like if I could say anything to him now I would say, 'I'm so sorry that I couldn't just appreciate and luxuriate in who you were, instead of me wishing you were more like what I wanted you to be'."
Patrick Swayze and Jennifer Grey were in relationships during 'Dirty Dancing'
Swayze was married to dancer Lisa Niemi when he starred in Dirty Dancing, and Grey was in a serious relationship with actor Matthew Broderick. Though the two were clearly committed to other people when Dirty Dancing was released, fans still wanted to see Swayze and Grey in a real-life romance.
"And the weird thing was, it's like, 'What's wrong with me?'" the Dancing With the Stars champ recalled. "I mean, I was not lacking. And he was married, and very in love with his wife. … I was very busy with Matthew. Like, what could be more different."
Grey dated Broderick when he was at an all-time high in his career after the success of War Games and his work on Broadway.
"I learned so many things about myself from my relationship with Matthew," Grey remarked. "First of all, we were really young. We were in our mid twenties when we got together. And from where I sit now, that's pretty young. … I was really in love with him. … He was in such a high moment of his career… And he was just this genius."
'Dirty Dancing' sequel?
Grey is currently exploring a sequel to the 1987 box office smash and commented on Dirty Dancing's continued popularity over 30 years since the film hit the screen.
"It was lightning in a bottle, it's like this thing happened, and it's so beautiful, and I can't explain it," Grey said. "No one can explain it. We're working on this sequel, I'm working on it with Lionsgate and working on the script. … And I know in my heart, I would love to give fans or a young, new audience an experience that would never replicate that, but has the same kind of underpinnings."