Why Do Archie Harrison and Prince George Have Different Last Names?
Royal watchers might be surprised to learn that Prince Harry and Prince William's children have different surnames. William's children, Prince George, Princess Charlotte, and Prince Louis have the surname of Cambridge, while Harry's son, Archie Harrison, has the last name of Mountbatten-Windsor. So why do William and Harry's children carry different names?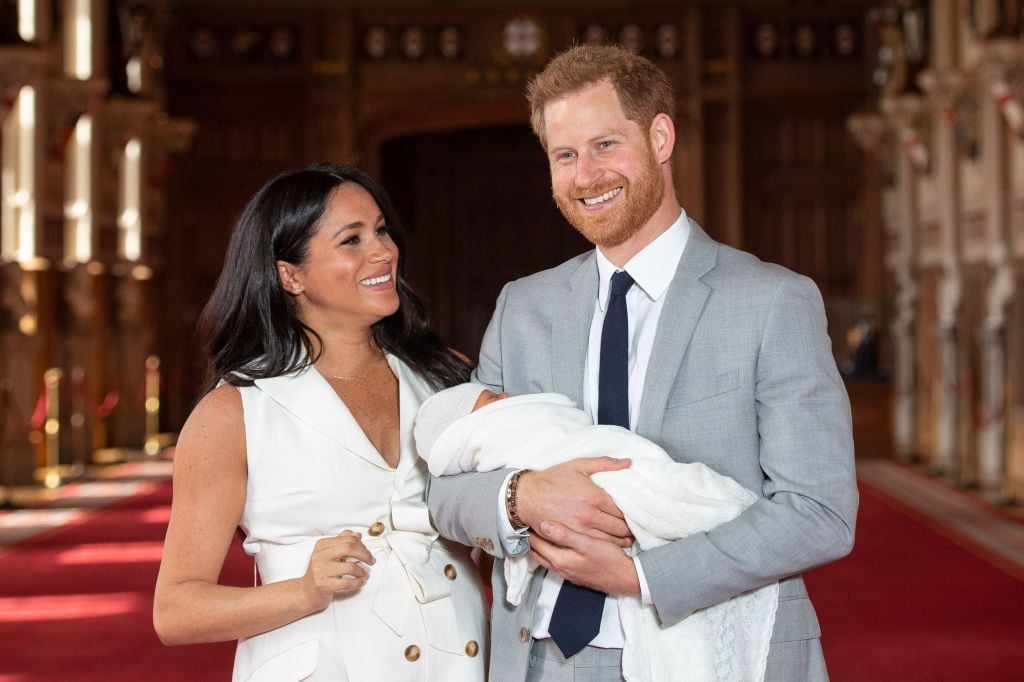 A look at royal surnames
The royals usually do not go by their last names in public. Instead, they are referred to by their first names or their royal title.
When it comes to giving their children surnames, they usually reflect the title of the parents. Prince William and Prince Harry, for example, were enrolled under the last name of Wales when they were in school. Their father, Prince Charles, is also known as the Prince of Wales.
William, meanwhile, was given the title of the Duke of Cambridge when he married Kate Middleton in 2011. So, all of his children have the last name of Cambridge.
For another comparison, Princess Eugenie and Princess Beatrice go by the last name of York, which reflects Prince Andrew's title as the Duke of York.
Harry, on the other hand, is now called the Duke of Sussex following his marriage to Meghan Markle in 2018. But his first-born son, Archie Harrison, does not have Sussex as his last name.
This is where royal surnames get a little tricky.
Why is Archie Harrison's last name different?
According to Hello Magazine, Queen Elizabeth declared in 1960 that all males born into the royal family who do not have titles or styles will get the last name of Mountbatten-Windsor.
This name is a reference to the House of Windsor and Prince Philip's last name, Mountbatten.
When Meghan gave birth to Archie Harrison in May of last year, Buckingham Palace revealed that the Sussexes chose not to give him any royal titles. Instead, they wanted him to be called Master Archie Harrison Mountbatten-Windsor.
Archie Harrison is pretty far down on the list of succession, which is likely why Harry and Meghan decided against giving him a proper royal title. That and they want to give Archie as normal a life as possible.
Prince William's children – Prince George, Princess Charlotte, and Prince Louis – are third, fourth, and fifth in line to the throne, following Prince Charles and William. Once they are all grown up and married, their children will also have different last names than each other.
What about Archie Harrison's siblings?
There has been a lot of talk about Meghan having her second child with Harry. The Sussexes have not announced anything on that front, but it does raise a question as to what Archie Harrison's siblings would be called.
In the event that Meghan and Harry have more kids, they would likely be named with Lord or Lady titles. This is exactly what happened with Prince Edward and Sophie's children.
The couple's daughter is called Lady Louise while their son is referred to as James, Viscount Severn (which is one of Edwards' titles). When it comes to their last names, they also use the surname of Mountbatten-Windsor.
The same will hold true for any other children Harry and Meghan have, though that could change if Queen Elizabeth extends any royal titles — which is unlikely at this point.
Prince George let slip Archie's name
Before Meghan gave birth to her son in May of 2019, there was intense speculation about the name of her child. But months before Meghan and Harry confirmed Archie Harrison's name, George actually revealed it on accident.
A source allegedly met George during a royal event and asked what his new cousin's name was going to be. In response, Prince George jokingly said, "I'm called Archie."
At the time, people just thought that George was messing with people. Turns out, he was telling the truth.
To be fair, we do not know when Harry and Meghan settled on the name, so it is possible that Prince George's comments were an inspiration. Either way, George's Archie Harrison reveal was hilarious in hindsight, and we're sure the royals will keep a tighter leash on him for future births.