Why Do Celebrities Like Meghan Markle Do Face Yoga?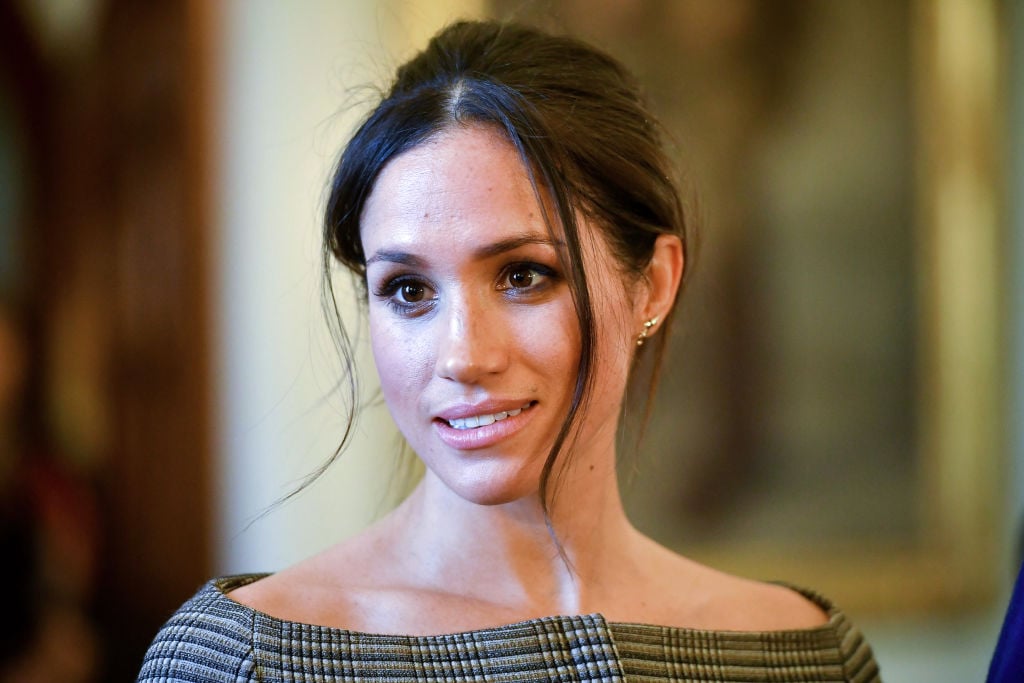 Before she shut down her chic lifestyle advice site, The Tig, Megan Markle explained to Birchbox how face yoga helps to keep her countenance sculpted and taut. Yes, face yoga is a thing. Why do the duchess and other celebrities do it? Here's what we know.
"I do facial exercises from one of my favorite aestheticians, Nicola Joss, who basically has you sculpt your face from the inside out. I swear it works, as silly as you may feel. On the days I do it, my cheekbones and jawline are waaaay more sculpted. There's a reason she is in high demand around awards season when every actress wants to look A-plus."
Origins of face yoga
With original creation typically credited to New York yoga instructor, Annelise Hagen, the evolution of yoga for the face comprises a series of sometimes-silly expressions and specialized stretches that are said to improve facial flexibility while warding off the drooping effects of aging.
According to CafeMom, when Hagen got wind of the fact that the duchess follows her original face yoga plan, she exclaimed
"It's super validating when someone like that is associating with the work I've done. I'm happy to hear Meghan is embracing it. She's a positive role model for beauty, inside and out."
With this in mind, numerous celebs currently tout face yoga and other non-surgical facelift techniques provided by UK celebrity facialist Nichola Joss and other talented aestheticians. Everyday people may also employ face yoga in their quest to stay as young-looking as possible.
Megan Markle makes time for yoga every day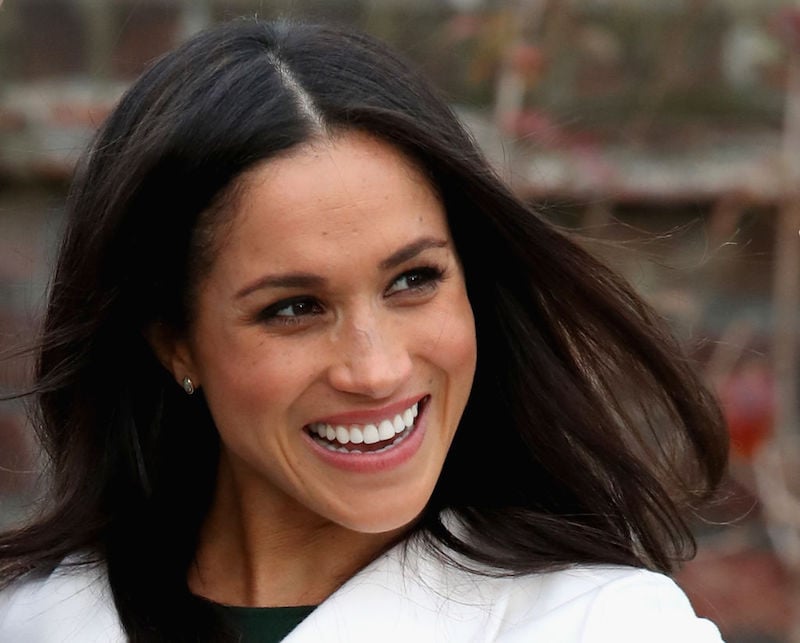 On any typical day, the young royal wakes up before dawn and greets the day with green juice and yoga stretches. Right now, she does her yoga routines at home but looks forward to owning a dedicated studio where she can do her Bikram hot yoga and other self-help pastimes in privacy. Of course, one doesn't have to be a super celeb to enjoy the numerous benefits of yoga.
Meghan Markle isn't the only famous person that does face yoga
In addition to Markle, celebs touting facial yoga to delay visible signs of aging include Gisele Bundchen and Kate Moss, who reportedly swear by holistic skin health. Other celebrities who use face yoga include Jennifer Aniston, Madonna, and Gwenyth Paltrow.
According to Harper's Bazaar, A-List celebs who follow Joss' savvy skin care tutorials have no need to turn to Botox and other invasive anti-aging strategies. Double-cleansing and super hydration are also essential to healthy looking skin.
Celebs listen to expert advice
Joss has been giving reliable cosmetic advice for a number of years, so it makes sense that Markle and other celebs would pay attention to what she says. In 2013, Joss told Cosmopolitan that the best tools to combat facial aging in wintertime are a high quality facial oil and a pair of clean hands.
"During the winter months I recommend massaging a skin boosting facial oil into your skin every evening before bed to replenish and repair skin."
According to Joss, a dab of oil massaged into the face may benefit all skins types during harsh winter months. Of course, those who incorporate face yoga into their beauty routine stand a superior chance of retaining their youthful looks during any season of the year.
Once you get the hang of it, Joss' face yoga and DIY facial massage are easy to work into your morning routine. In fact, the Duchess of Windsor starts every day bright and early with a healthy helping of yoga for her body, face, and overall serene outlook on life.