Why Do Crew Members Seem So Stressed Out On 'Below Deck?'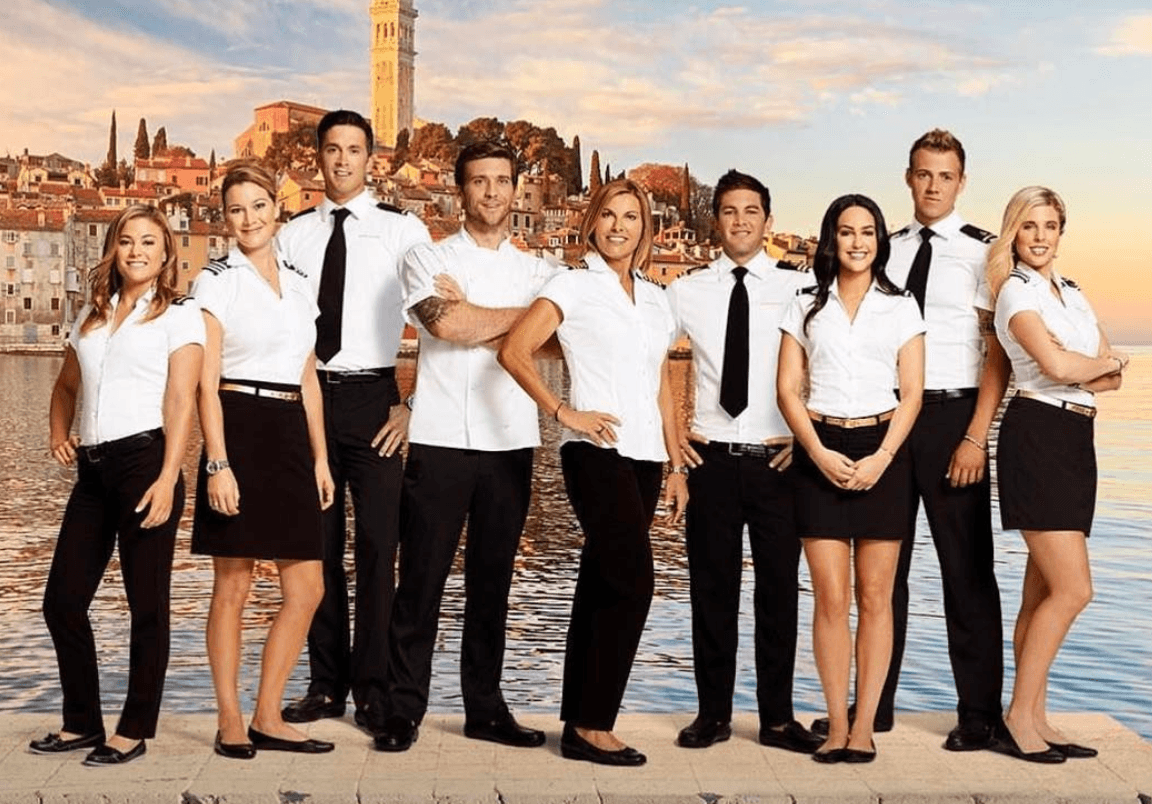 From crazy guest requests to keeping the captain happy, crew members on a superyacht have plenty to juggle. Throw in being on a Bravo reality series like Below Deck and there's pretty good reason for many crew members to freak out.
From the outside looking in, some viewers may see this gig as an easy (and cheap) way to travel to exotic locations. Plus you get to network with the wealthy clientele. Also, several "Bravolebrities" leverage their time in front of the camera to create pretty sweet, not to mention lucrative, "side" gigs too.
Taking everything into account, why do the crew members on the series always seem to be ready to lose it? One former Below Deck crew member and industry employees explain why working on a superyacht isn't super glamorous.
Many crew members suffer from mental illness
A staggering number of former and current yacht crew members report struggling with mental illness, according to Scuttlebutt Sailing News. Yachting Pages Media Group surveyed a sampling of superyacht crew members and found 72% suffered from mental health problems. Only 54% had talked about their struggles and 70% said no support was in place to help them cope with the stress on board.
Kylie O'Brien, former chief stewardess told Scuttlebutt Sailing News that the overarching industry attitude is you basically get over yourself and get to work.  "I think there is a general attitude within the superyacht industry that you must simply get on with the job. If you can't handle the pressures of being a professional seafarer, then perhaps you need a break (which typically means you're out of a job)."
"It's difficult to complain to the captain if you feel stressed, lonely or overworked during charter, when it's exactly what is expected when you enter this career," former stew, Talullah Rodger said. "From the long, hard working hours and intensive living arrangements, to the great wages and fun lifestyle (off charter)."
The job is extremely demanding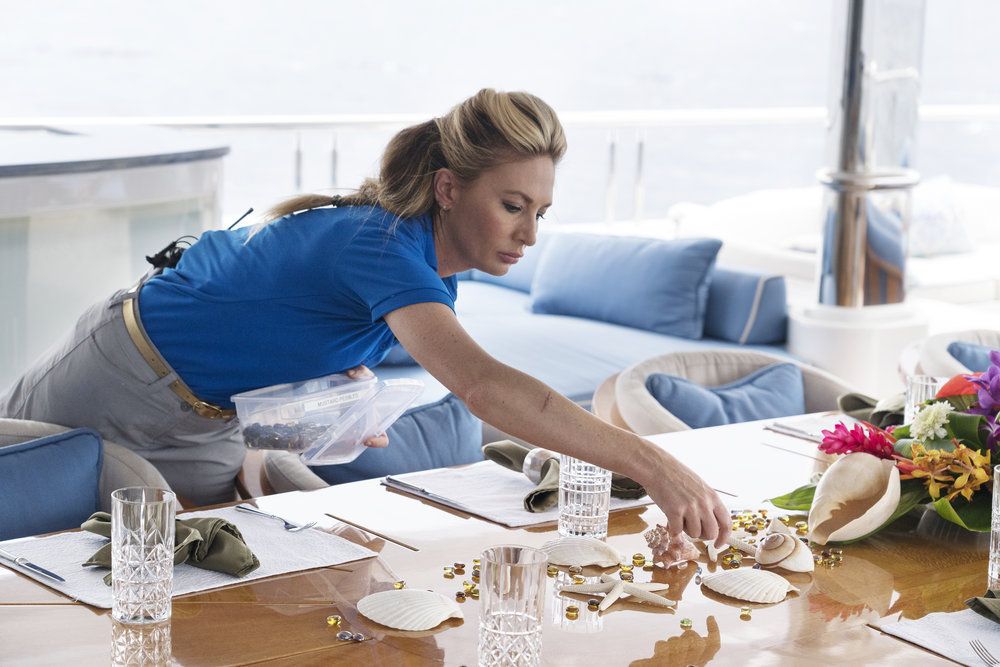 One Below Deck fan tweeted that she didn't understand why yachties "freak out so much," Bravo's The Daily Dish reports.  The fan's rationale is the crew has such a small group of people to serve. So it couldn't compare to what servers face at a busy restaurant.
Below Deck Chef Ben Robinson had the perfect response and insight into what viewers (who have never worked on a superyacht) don't understand. "Most Charter Chefs have a 5 year expectancy. I did it for 13. Head chef on the largest #yacht age 28. Crew and guest require 300 plates a day on #BelowDeckMediterranean #BelowDeck on your own… We look forward to your job application @bravo #cheers." Boom. Mic drop.
Michelle Williams from Yachting Pages Media Group said the group's survey backed up the frenetic pace crew members face. "Having met and spoken with many superyacht crew over the years, it's clear their jobs can be very stressful and sympathy is not typically a forthcoming emotion with the fast paced nature of this business."
Plus living conditions are insane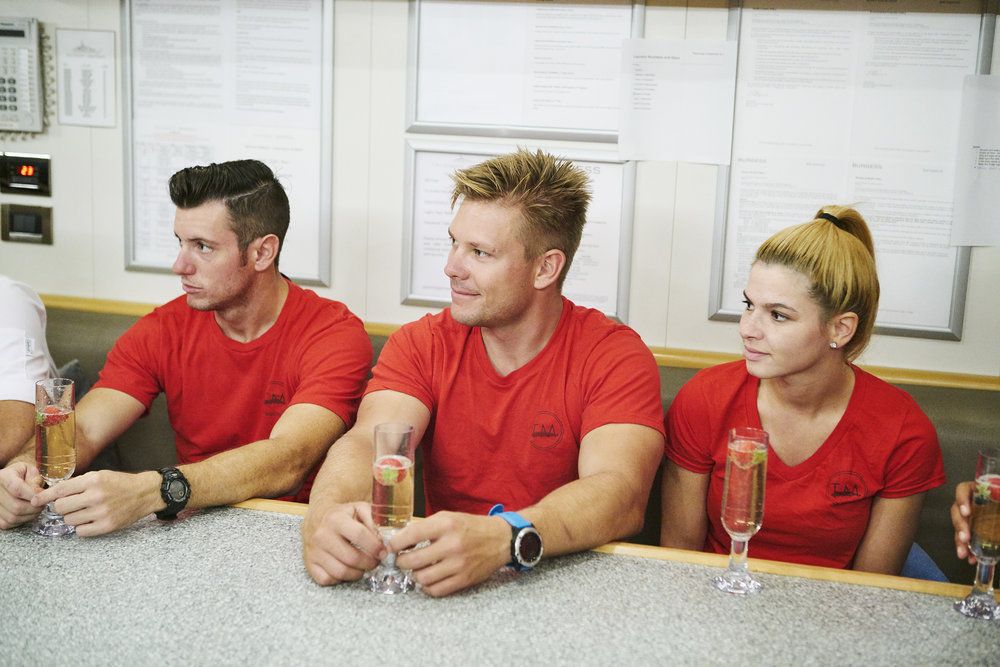 Not only are crew bedrooms closet-sized, Below Deck crew also double up inside that small space. Yachtie Melissa McMahon blogged that a typical day consisted of work from 7 am until midnight (or until the last guest goes to bed). This may mean you work all day and all night.
McMahon writes that drama is bound to happen thanks to tight living conditions. "Various superyacht shows often focus on larger-than-life dysfunction among the crew. That's a far cry from what really happens, but there can be tension and fighting. When you spend your time around the clock eating, working, and sleeping on the same deck in closet-sized rooms, it's bound to happen."
Not to mention charter romances
https://www.instagram.com/p/BpC3p6nhN6-/?hl=en&taken-by=benstogram
Adding to the tension are on-charter romances that go awry or interfere with work. On Below Deck Mediterranean, Hannah and Conrad's relationship annoyed Captain Sandy Yawn to no end.
Below Deck stewardess, Emily Warburton-Adams dated Robinson on charter. She told Scuttlebutt Sailing News, "Relationships can differ from vessel to vessel," she said. "But overall there's a definite stigma around mental illness. The work is highly demanding, you get minimal time for yourself and have to be a people's person, as you're around your crew members 24/7."
Check out The Cheat Sheet on Facebook!