Why Do So Many Fans Wish Lady Gaga and Bradley Cooper Were a Real Couple?
Lady Gaga and Bradley Cooper make such of a great couple on screen, that many fans wish they were a real couple.
We've seen instances over the years where A-list stars who created a powerful romantic couple in a movie crossed over into reality. In many of those cases, those couples found out reality is different from the movies.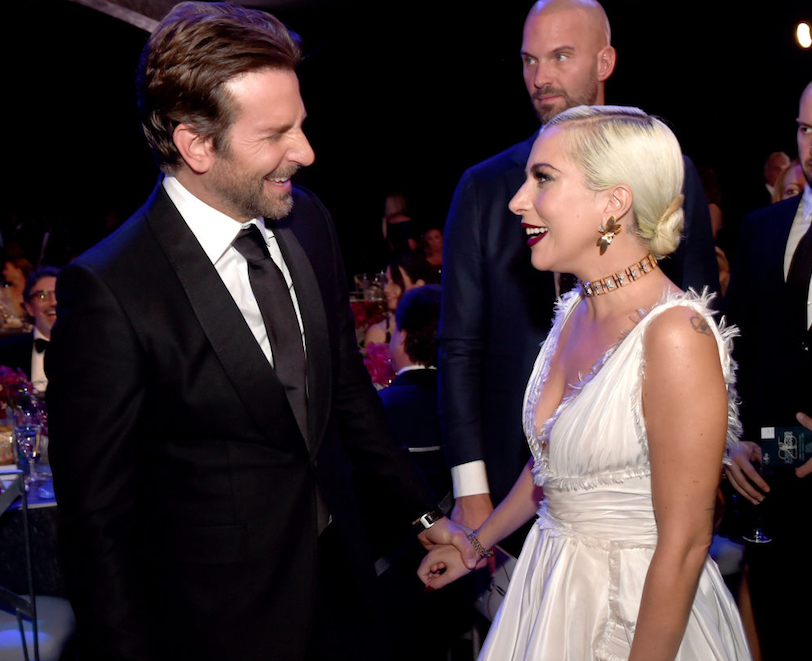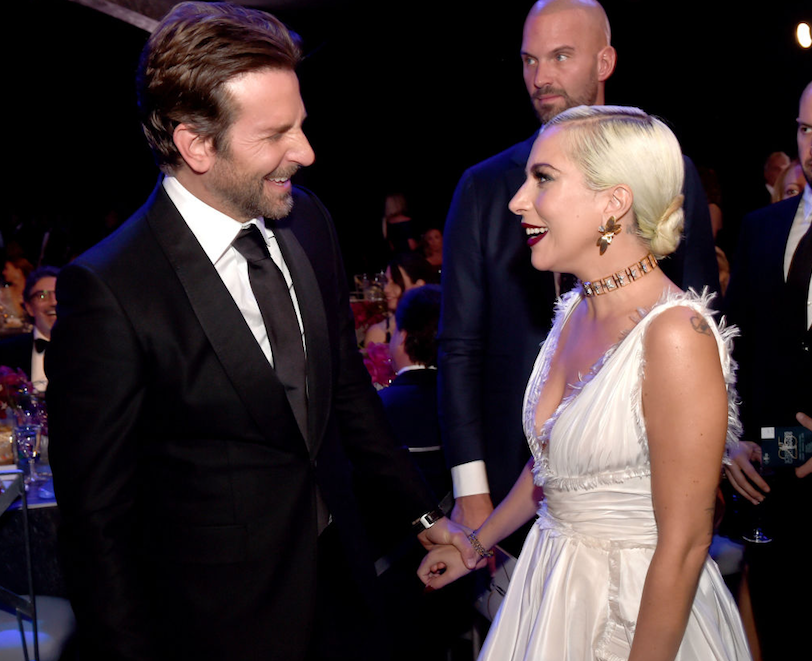 With Bradley Cooper and Lady Gaga, we have another example of creating an iconic romantic duo in A Star is Born, despite both actors being in relationships of their own. This still hasn't stopped rumors about them possibly having secretly growing romantic ties.
Let's take a look at why so many fans want them to be a couple in real life, even if it's complicated.
Lady Gaga and Bradley Cooper have great chemistry
One of the things that made A Star is Born so successful is how director Bradley Cooper made it seem so real. You can only make this happen when the actors truly understand one another on a profound level.
When Cooper and Lady Gaga first met, it was a similar trajectory from the movie. Those blurred lines between cinema and real life are sometimes not so far apart after all.
Gaga reportedly told People she gained a friend for life in meeting Cooper thanks to having similar interests and a natural chemistry at first sight.
Just how close are Lady Gaga and Cooper?
The rumors keep persisting the two may have more than just a friendship going on. For one thing, Lady Gaga hasn't been able to stop talking about Cooper on talk shows. She told Stephen Colbert she found an instant connection with Cooper the minute they locked eyes.
To some, this sounds like a potential love match made in heaven. Add in the major fireworks the two generated when performing Shallow together live on stage in Vegas during one of Gaga's shows, and you have a receipe for rumors.
Adding fuel to the flame is Gaga recently breaking up with her fiance, Christian Carino. On the other hand, you have Cooper who's still involved with his model girlfriend, Russian supermodel Irina Shayk.
A clue Gaga and Cooper are maybe closer than we know
Recently, a fan on Twitter noted a tattoo Lady Gaga is currently wearing on her arm. This tattoo shows four notes on either a treble or bass scale utilizing the notes "BCBC", or "GAGA."
Many think this stands for the former, meaning a subtle clue she's secretly in love with Bradley Cooper. Others say it simply represents "GAGA" on the treble scale.
Whichever the case, a lot of other clues exist to the potential of the two being a real-life power duo.
Performing together on the Oscars
During the Grammys, Lady Gaga expressed regret Bradley Cooper couldn't be there to share in the Grammy win for the song Shallow. Gaga wanted to perform the song with him there, but Cooper couldn't be there due to other commitments.
They'll get their chance at the Oscars on February 24. No doubt a lot of people will be watching carefully to see how they react to one another.
With Gaga recently calling off her engagement to her fiance, what could potentially happen?
According to Cooper, their performance will be unique and raw. He also won't be in character, which might create a distance on what made their screen relationship so compelling.
Erasing the line between film and reality
We've seen so many allusions to the lines between film and reality. Could it be that with Cooper not performing as Jackson Maine at the Oscars, he'll eliminate the illusion the two are really secretly in love?
Perhaps we should take the word of Lady Gaga they're only best friends. This is always possible, even in Hollywood.
Also, let's not forget Cooper has a daughter (Lea De Seine Shayk Cooper) with Irina Shayk. Breaking up their family life would be tragic if Gaga-Cooper became a thing.
Because Shayk and Cooper aren't married, some things are still open-ended. We'll have to wait and see if this romantic movie plot becomes real without causing a major heartbreak as the result.