Why Does Caitlyn Jenner's Mother Hate Kris Jenner and 'KUWTK' so Much?
Caitlyn Jenner's feud with Kris Jenner and the Kardashians may be over, but her mother is still trying to stir the pot.
Over the years, Ester Jenner has made it known time and time again that she has never been a fan of her former daughter-in-law or the family's reality show and continues to do so today.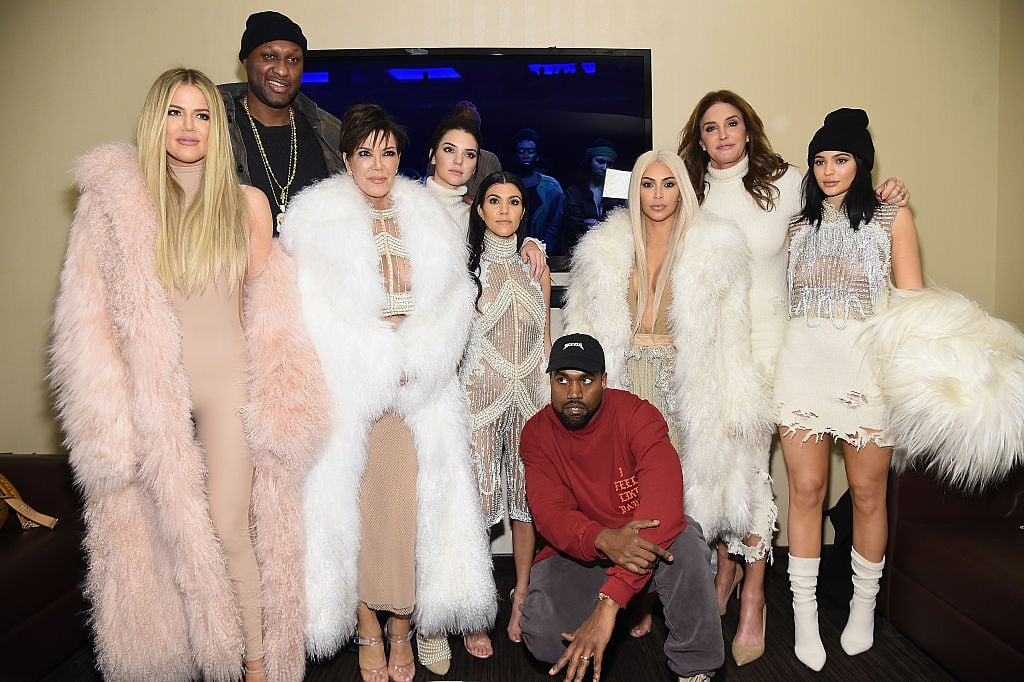 While she doesn't have a problem voicing her opinions about the momager or Keeping Up with the Kardashians, Jenner recently shared what it is about Kris and the show that really grinds her gears.
Jenner did not like that Kris and 'KUWTK' made Caitlyn come across as weak
Although there are many people who can't stand Kris Jenner, it seems like no one dislikes her more than her own mother-in-law, Ester Jenner.
Since the momager split from Caitlyn Jenner back in 2014, the 93-year-old has made it clear that she is not of fan of the Kardashian matriarch or of the family's show.
While she's made her feelings for Kris and KUWTK known more times than once, Jenner has now shared the main reason why she can't stand her former daughter-in-law or the family's hit reality series.
In a recent interview with Daily Mail, Jenner blasts the momager and the show for making her daughter "look unassertive and spineless" over the years.
Jenner's previously said that KUWTK has 'no good morals' and believes that it just didn't shine a positive light on the person Caitlyn really was.
"She [Kris] made him [her] look like a milk-toast man!" Jenner said. "I wasn't fond of that program, there was no plot, and why it was such a hit I'll never know, and I guess it still is."
Ester and Kris have never gotten alone
Though she strongly dislikes Kris Jenner for making her daughter out to look weak and 'spineless,' there are several reasons why Ester Jenner and the momager have never been able to see eye to eye.
Shortly after Kris' split from Caitlyn made headlines, Ester sat down with Daily Mail to share all of the things she didn't like about her former daughter-in-law and let's just say, she didn't miss a beat when she was listing them all off.
In addition to calling the reality star a 'controlling monster' wife, Jenner also said that Kris was "very disrespectful to her" and was all around not a good person.
"She could insult you with a big smile on her face, I know," Jenner shared. "What do you do with a person like that? You're going to avoid them if possible. She was backstabbing as far as my grandchildren were concerned, and that is something I can't stand."
"She's domineering – it's do it her way, or there's no way," she continued. "I had very little to do with Kris. I stayed away from her as much as I could."
Though she doesn't have a problem making Kris Jenner out to be the bad guy, Caitlyn Jenner doesn't share her mother's views on any of this.
After the 93-year-old blasted Jenner and KUWTK, the former Olympian's team released a statement to Us Weekly claiming that she has no ill-feelings toward her ex or the family's show.
"Caitlyn's team adamantly denies her mother's statements as they do not represent Caitlyn's sentiments or feelings towards the show or Kris Jenner, the statement read. "Caitlyn has time and time again said that the show is the best thing that has happened to their family, and is on great terms with Kris. Her team was shocked – and never consulted – to hear of Esther speaking to press."
Check out Showbiz Cheat Sheet on Facebook!