Why Does Gordon Ramsay Hate Frozen Meals So Much?
It is no secret that people love food. They love to eat their favorites, try new dishes, and watch their favorite cooking shows. Shows about cooking are so popular that there is not one but two channels dedicated solely to the genre. Cooking shows are full of celebrity chefs. A few, like Gordon Ramsay, have even found success in primetime television.
Ramsay captivates audiences with his cooking talent, but also for his fierce opinions. One such opinion is Ramsay's severe disdain for frozen meals.
Who is Ramsay?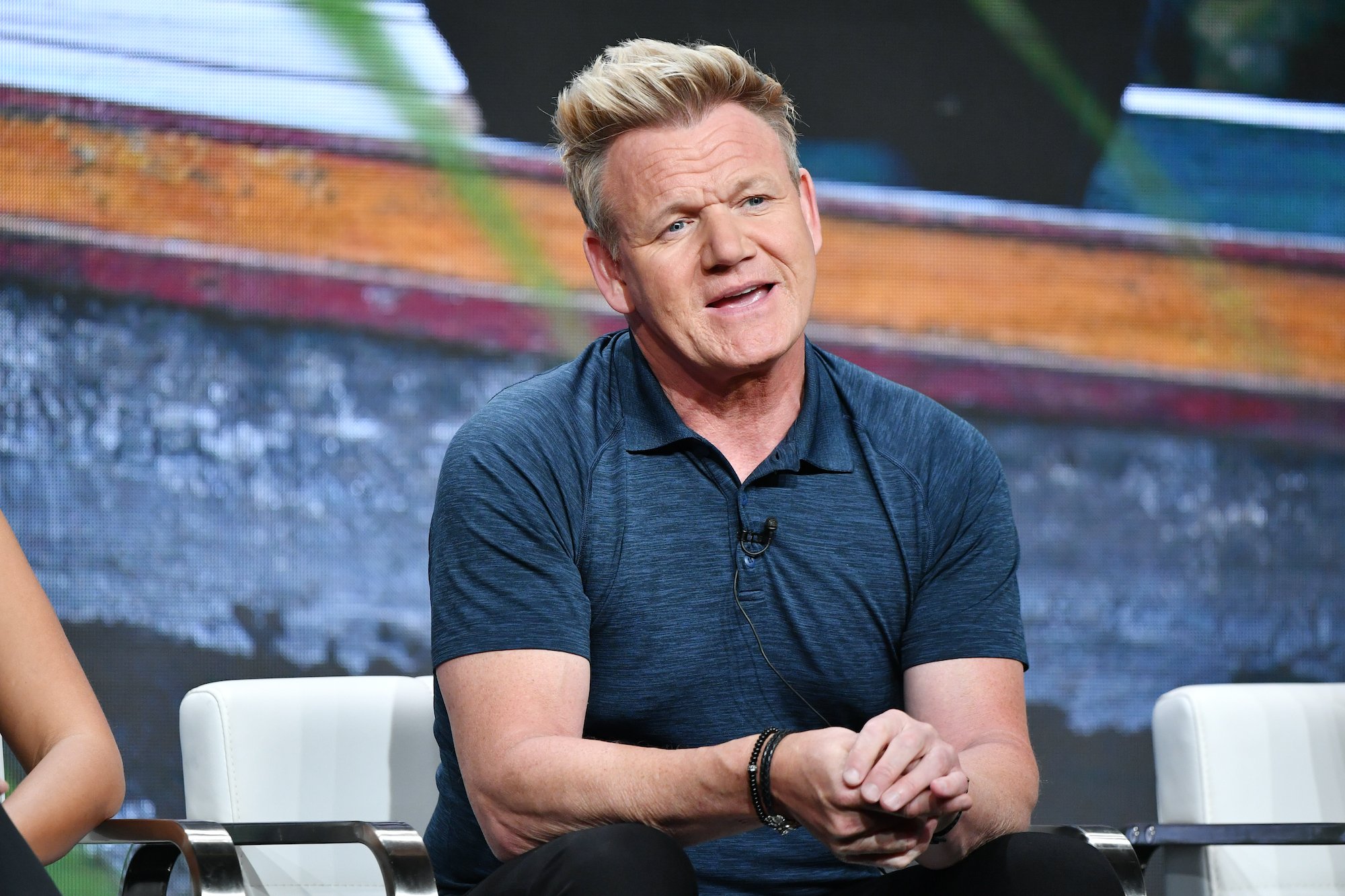 Although Ramsay is worth a reported $220 million now, per Celebrity Net Worth, his life was not always so opulent. The chef moved over a dozen times during his childhood due to tumultuous home life.
His father struggled with alcohol abuse, and his mom worked multiple jobs to keep the family afloat. Ramsay found himself looking for an escape. He found that escape in soccer. His dream was to become a professional soccer player, but his career ended before it began due to a knee injury.
With an injured knee ending his soccer aspirations, Ramsay went to college. He worked in catering during college, leading him to work with expert chefs. Over time, Ramsay's culinary resume grew.
He opened up several restaurants around the world, including three Michelin star Restaurant Gordon Ramsay. In addition to his restaurants, the chef broke into the world of television.
Gordon Ramsay earns his ruthless reputation
In 2005, Ramsay's first TV show aired Hell's Kitchen. The reality show followed contestants serving guests in a live restaurant as they competed for a job working at one of Ramsay's restaurants. The show was a success. Viewers loved Ramsay's blunt, sometimes cruel critiques.
His explosive outbursts and foul mouth entranced fans. They could not get enough, and Ramsay went on to produce several more shows, including Kitchen Nightmares, MasterChef, and MasterChef Junior.
All subsequent shows to Hell's Kitchen continued to show a brash Ramsay who never held back his thoughts. There were, however, glimmers of Ramsay's softer side in Kitchen Nightmares, where he helped struggling restaurants turn their businesses around.
Again, in his newest show, Uncharted, Ramsay shows the world a different side of himself. The show exhibits his modesty and humble nature as he tries other foods and cooking methods. 
Some cooking ideas are just bad
Despite Ramsay's willingness to learn about new foods and ways to cook, there are some things he will not budge on. For one, he despises truffle oil. He also thinks there is no reason to put pineapple on pizza, and he thinks Wagyu beef is overrated.
The celebrity chef is not afraid to voice his sometimes unpopular opinions. During the COVID-19 pandemic, Ramsay has kept the masses laughing with his online critiques. Not even his family can escape his criticism. Holly Ramsay posted a video on TikTok showing her cooking one of her father's recipes. Ramsay appeared less than impressed. He said, "Holly !! I thought I taught you better."
At least his daughter cooked from scratch, however, because Ramsay hates frozen meals. Although people worldwide resort to frozen food for quick meal options, he thinks it is not sensible. 
According to Bon Appetit, Ramsay explained, "It's so easy to prepare a quick meal using fresh produce, such as a simple stir-fry, but people still resort to ready meals that all taste exactly the same."
It isn't just frozen meals. Ramsay is always quick to criticize any frozen food. Despite the controversy over their use in his restaurants (per The Scotsman), Ramsay insists, "Using fresh ingredients is the only way to guarantee a great taste and I can't understand how people can ignore fresh food.