Why Does Hannah from 'Below Deck Med' Address Captain Sandy as 'Sandy?'
Whether the crew is on Below Deck or Below Deck Mediterranean, they typically refer to the captain as "captain" and their first name.
Crew members calling Captain Lee Rosbach "Lee" seem few and far between. But a few crew members have called Captain Sandy Yawn just "Sandy." When Travis Michalzik casually referred to Yawn as "Sandy" she gently corrected him.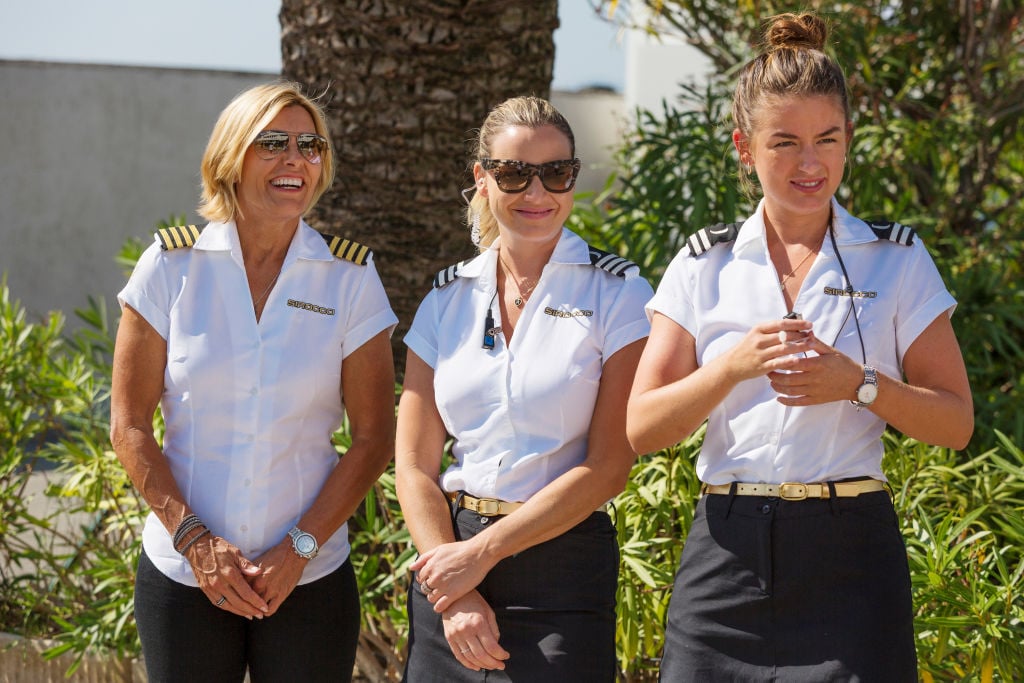 "Captain Sandy," Yawn said to Michalzik. "We're not friends." Yawn re-iterated her position about how the crew should address her as captain during a meeting too. But wait. One viewer noticed that chief stew Hannah Ferrier refers to Yawn as just "Sandy," even on charter. What gives?
Rank matters
The discussion of rank has often popped up several times on Below Deck and Below Deck Med. As the chief stew, Ferrier gives orders and direction to her stews. And they are supposed to follow them to the letter.
But some lower level positions have more responsibilities than others. For instance, bosun João Franco appointed Michalzik to the informal position of lead deckhand. That means when Franco isn't on deck or available, the other deckhands are meant to follow Michalzik's lead.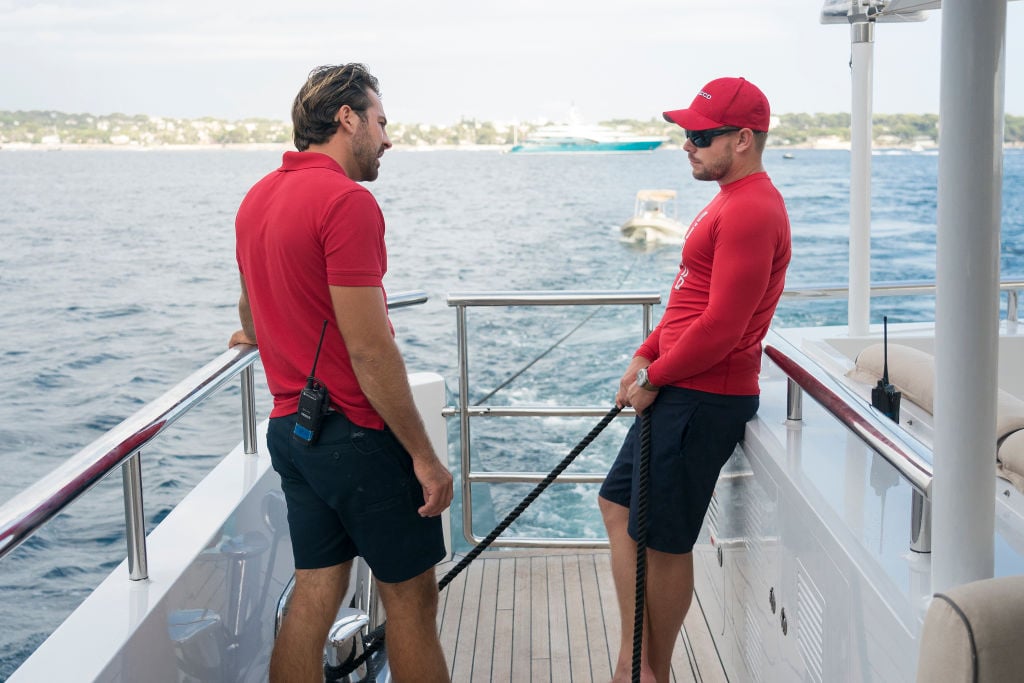 Rank and file are important on a superyacht. "To keep the operation moving effectively and safely there are well-defined hierarchies and reporting lines within the crew structure," according to Crew HQ.
"Each department has its own internal hierarchy and career progression which match the required manning conditions (qualification required at each level) for a given size of boat. The bigger the boat the larger the hierarchy and the more qualifications are required at each level."
Why doesn't Ferrier call Yawn 'captain?'
Ferrier and stew (chef) Anastasia Surmava were the guests on Watch What Happens Live with Andy Cohen. A viewer asked Ferrier why she called Yawn "Sandy." The viewer pointed out how Yawn corrected others for not calling her captain.
Ferrier responded that she has a lengthy relationship with Yawn. "Because I've worked with Captain Sandy for three years," Ferrier said. "And I spoke to her specifically asking how should I address you? She said 'We've worked together long enough, I'm Sandy'."
So they are friends then?
Does that mean Yawn and Ferrier are friends? Based off of last season the answer would definitely be no. But since last season wrapped, Ferrier and Yawn have come to an understanding. "So Sandy and I have actually sat down, had a chat, we hashed out our issues," Ferrier said on Watch What Happens Live with Andy Cohen Bravo's The Daily Dish reports. "We both apologized, so we're in a really good place now. So that's a good thing." 
Yawn tweeted, "Watching the show back, I realize I'm really hard on @hannahferrier_. I do demand excellence and communication. Off camera, I've had conversations with her and apologized. We have moved passed everything, and we're in a better place now."
Bravo also posted a clip asking the women about their relationship today. "So Sandy and I spent a bit of time together after the charter season," Ferrier said. "And we worked through our differences and realized you know we're probably a bit more similar than we think. I'm really excited to work with her this season and hopefully, it will go a lot smoother than last."
Yawn added "I'm excited to work with Hannah again because it takes time to garner respect from your crew. As a captain, as a leader, I have to gain their respect. I think I have garnered Hannah's respect. And this season will show that."