Why Does John Lennon Keep Saying 'Shoot Me' on This Classic Beatles Song?
The Beatles never knew what they'd get when John Lennon introduced a new song. When he debuted "Strawberry Fields Forever" late in 1966, everyone present was knocked out by his new track. "It was obvious this new Lennon song was a masterpiece," engineer Geoff Emerick recalled.
But John had the power to confound fellow Beatles and record producers alike with his music. George Martin, the Parlophone chief who produced most of the Fab Four's work, was famously put off the day John rolled out "I Am the Walrus" for the first time.
The following year, John's unfathomably creative mind struck again with "What's the New Mary Jane," a track deemed too weird for The White Album. He didn't slow down for 1969's Let It Be and Abbey Road sessions, either.
On the hit single "Come Together," you hear John repeating what sounds like "shoot" or "shoop" throughout the song. In fact, he was saying, "Shoot me." The line has baffled casual fans and Beatles obsessives alike over the years.
Some consider the line to be a heroin reference by John.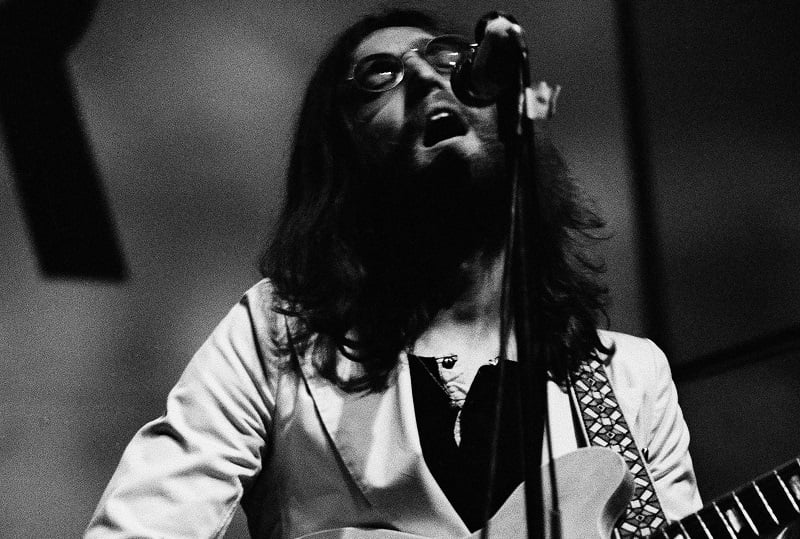 By the time The Beatles were cutting their last studio albums, John Lennon was more than familiar with heroin. In fact, he spent late 1968 and much of '69 addicted to the drug. When he sang, "I need a fix because I'm going down" on "Happiness Is a Warm Gun," there was no doubting the reference.
Following his mid-'69 car accident, he and Yoko (also on heroin then) continued using the drug. So you wouldn't be out of line to take the repetition of "shoot me" as another drug reference. (While most listeners only catch "shoot," you can hear "me" upon closer inspection.)
Yet there is little that's coherent about the lyrics to "Come Together." John himself noted this in a 1980 interview with Playboy's David Sheff. "'Come Together' is me, writing obscurely around an old Chuck Berry thing," he said. "The thing was created in the studio. It's gobbledygook."
Indeed, John began with his title — a campaign slogan for Timothy Leary's far-out presidential run — and ran wild (lyrically speaking) from there. but you can't blame anyone for tying that repeated phrase to "He shoot Coca-cola" in the second verse.
More innocent theories about 'Come Together' also sound plausible.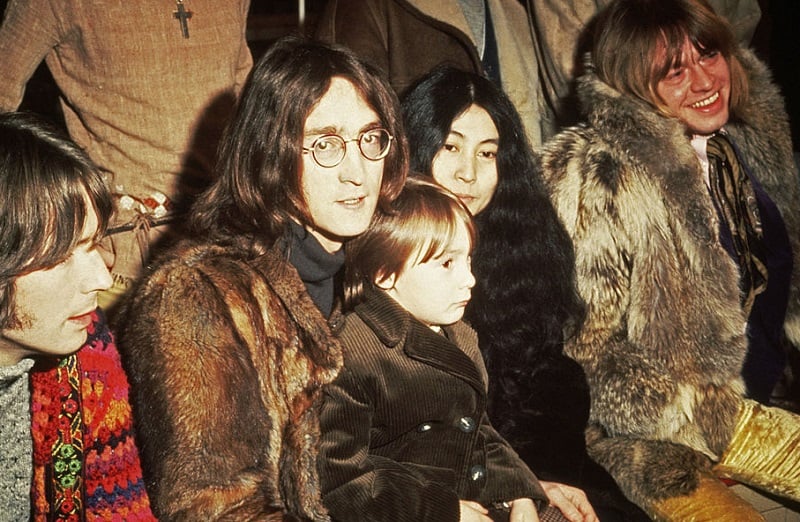 If you try too hard to interpret the lyrics to "Come Together," you might miss the point altogether. John was writing poetry in his songs, but it's equally (if not more) about the music. He might have simply liked the sound of repeating "shoot me" over the nice bass fill and drum breaks.
John once said about "Walrus," "The whole first verse was written without any knowledge." And he said something similar in reference to "Tomorrow Never Knows." "I didn't know what I was saying," he said about those lyrics in a Rolling Stone interview.
By saying "Shoot me" over and over, John could have been thinking about the roots of "Come Together." It was a campaign slogan for Leary, and campaigns are about spreading ideas. Maybe he was comparing the rush of shooting heroin to the infectiousness of a good campaign idea. (William S. Burroughs's line "The word is a virus" comes to mind here.)
But, this being John, maybe he was taking the old doo-wop "shoop shoop" and updating it for a late-'60s audience. Whatever he meant (or didn't), the song remains unforgettable 50 years after Abbey Road's release.
Also see: How Eric Clapton Ended Up Playing the Guitar Solo on 'While My Guitar Gently Weeps'