Why Does Justin Bieber's Relationship With Hailey Baldwin Work While His Relationship With Selena Gomez Didn't?
Justin Bieber and Selena Gomez's relationship was extremely popular with fans for much of the 2010s. Now Bieber is married to model Hailey Baldwin. What makes his current relationship work better than his previous one?
Justin Bieber and Selena Gomez's relationship was extremely popular with fans for much of the 2010s. The couple was on-and-off for many years before calling it quits for good in 2017.
Less than a year later after his breakup with Gomez, Bieber went on to marry model Hailey Baldwin. Bieber and Baldwin are still together, and some fans might be curious to know why exactly Bieber's current relationship works better than his previous one. Here's what we know.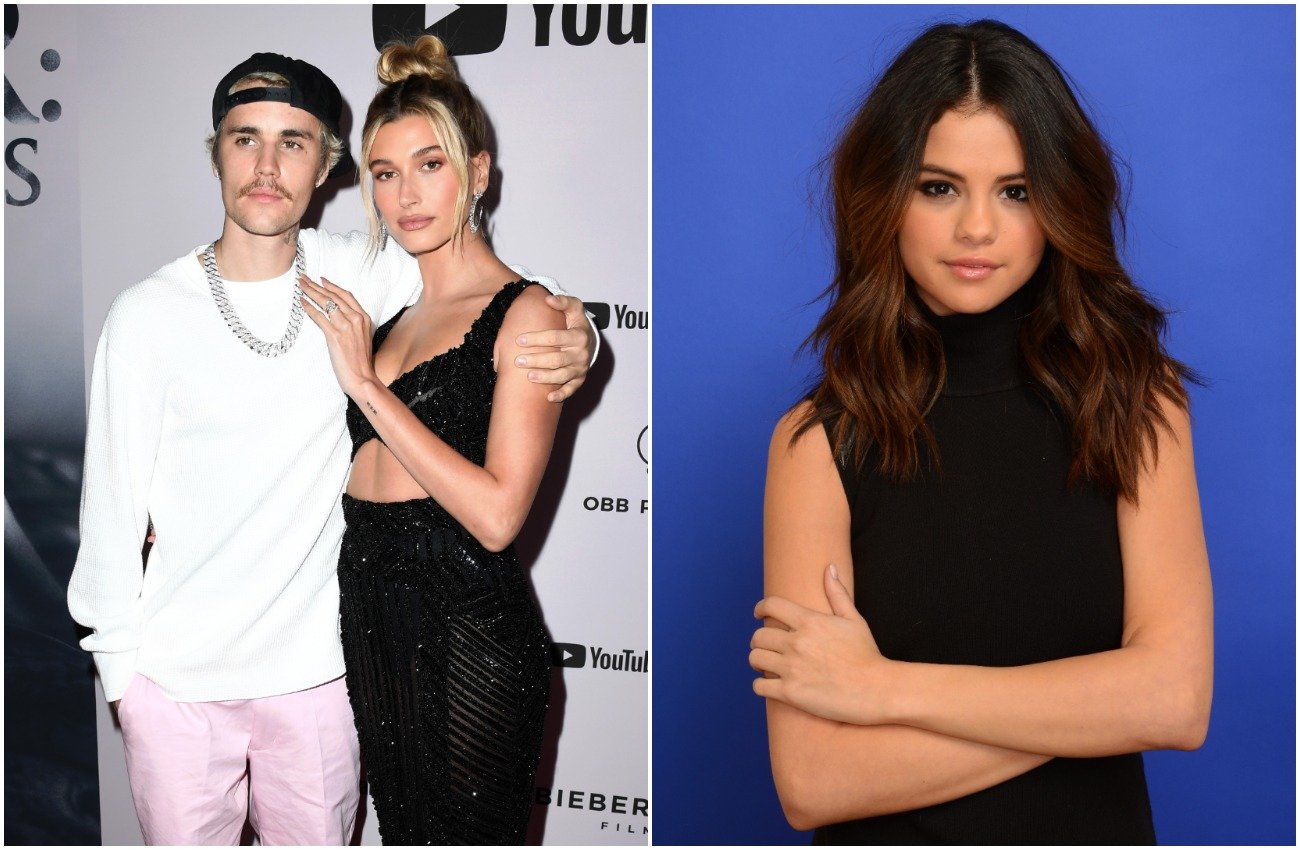 Justin Bieber said he took his time with Hailey Baldwin
People tend to grow and learn more about themselves with each relationship. It seems this was the case for Bieber.
In an interview with Zane Lowe is early 2020, Bieber shared that he tried to do things differently with Baldwin than he did with Gomez. He said, "In my previous relationship, I went off and just went crazy and went wild, just was being reckless. [With Hailey] I took the time to really build myself and focus on me, and try to make the right decisions and all that sort of stuff."
Bieber has also alluded to the fact that he might have cheated on Gomez, and he has been open about not letting affairs get in the way of his marriage with Baldwin.
Selena Gomez might have revealed her relationship with Justin Bieber was 'toxic'
Some fans also think Bieber's relationship with Gomez was a "toxic" one. In late 2019, Gomez revealed in an interview with Zach Sang that she had been in a "toxic" relationship. She did not give further details about the identity of her partner in that relationship, but fans believe she was referring to Bieber.
"You're in a phase of life where you experience love for the first time and I think that can just be just a little toxic," Gomez said. "You have this codependency that you think is love and then you have this addiction to the passion and the frustration with each other that you think, 'Oh, that's love,' or fighting or doing all this stuff, 'Oh that's love,' and I believed that for a long time."
For his part, Bieber also admitted he was not the best partner in the world. In a heartfelt post on Instagram post in the fall of 2019, Bieber looked back on his life and said he was "disrespectful to women" and "abused all of my relationships."
Some fans don't think Justin Bieber's relationship with Hailey Baldwin is perfectly healthy either
However, while Bieber and Baldwin seem positive about their marriage, some fans still do not believe it is a healthy one.
For example, in early 2020, a clip of Bieber shutting a car door on Baldwin went viral. Not long after, Baldwin posted a video of Bieber yelling at her after she beat him at an arcade game. Although Baldwin did not seem too concerned about these incidents—and it is important to note that a few short clips are not a good way to gauge someone's personality and character—some onlookers still think Bieber and Baldwin's relationship might have a long way to go before being a healthy one.